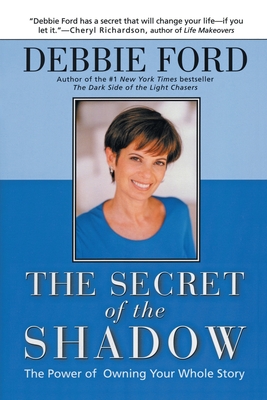 The Secret of the Shadow: The Power of Owning Your Story (Paperback)
The Power of Owning Your Story
HarperOne, 9780062517838, 240pp.
Publication Date: December 3, 2002
Description
Oprah had a lightbulb moment when she connected with Debbie Ford′s shadow work. Now, Debbie deepens our shadow work and shows how our shadow side holds the key to our happiness. Each of us has a shadow that whispers stories of our own self-defeating fears to us-for example: that we aren′t enough, that we are unworthy of being loved, that we will be deserted by those whom we care about. Debbie guides us to hear those stories and find the positive message within each of them. She shows how understanding our own shadow side can lead us to lives of tremendous fulfillment and peace. Full of case studies and exercises, this book complements her first book on shadow work, which has sold almost half a million copies.
Praise For The Secret of the Shadow: The Power of Owning Your Story…
"Exceptionally compelling."
-Marianne Williamson

"Ford has—with great attention, efficiency, and care—created a modern map that charts the course to timeless, invaluable knowledge."
-O Magazine

"A spiritual wake-up call to step into the infinite possibilities of your highest self."
-Deepak Chopra, author of How to Know God

"Acknowledge. Reclaim. Evolve. These are the core action steps Debbie Ford illustrates in this empowering new book."
-James Redfield, author of The Celestine Prophecy

"Debbie Ford will challenge you to come out of hiding and share your precious gift with the world."
-Cheryl Richardson, author of Life Makeovers and Take Time for Your Life
Advertisement