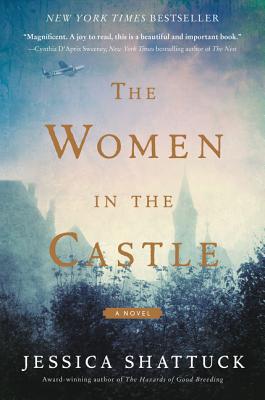 The Women in the Castle
A Novel
Hardcover

* Individual store prices may vary.
Other Editions of This Title:
Digital Audiobook (3/27/2017)
April 2017 Indie Next List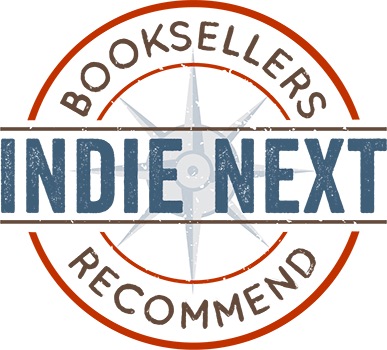 "Three war widows and their children help each other survive at the end of World War II in this engaging novel filled with rich period details. Their husbands died as members of the resistance, but aside from that common thread, Marianne, Benita, and Ania bring very different backgrounds to their makeshift home in the castle's kitchen. They also face repercussions from past choices and current secrets. Jessica Shattuck brings us into their world and shows us that the rules for love and loyalty are different in wartime."
— Dawn Rennert, The Concord Bookshop, Concord, MA
View the List
Description
INSTANT NEW YORK TIMES BESTSELLER
GoodReads Choice Awards Semifinalist 
"Moving . . . a plot that surprises and devastates."—New York Times Book Review
"A masterful epic."—People magazine
"Mesmerizing . . . The Women in the Castle stands tall among the literature that reveals new truths about one of history's most tragic eras."—USA Today
Three women, haunted by the past and the secrets they hold
Set at the end of World War II, in a crumbling Bavarian castle that once played host to all of German high society, a powerful and propulsive story of three widows whose lives and fates become intertwined—an affecting, shocking, and ultimately redemptive novel from the author of the New York Times Notable Book The Hazards of Good Breeding.
 Amid the ashes of Nazi Germany's defeat, Marianne von Lingenfels returns to the once-grand castle of her husband's ancestors, an imposing stone fortress now fallen into ruin following years of war. The widow of a resister murdered in the failed July 20, 1944, plot to assassinate Adolf Hitler, Marianne plans to uphold the promise she made to her husband's brave conspirators: to find and protect their wives, her fellow resistance widows.
First Marianne rescues six-year-old Martin, the son of her dearest childhood friend, from a Nazi reeducation home. Together, they make their way across the smoldering wreckage of their homeland to Berlin, where Martin's mother, the beautiful and naive Benita, has fallen into the hands of occupying Red Army soldiers. Then she locates Ania, another resister's wife, and her two boys, now refugees languishing in one of the many camps that house the millions displaced by the war.
As Marianne assembles this makeshift family from the ruins of her husband's resistance movement, she is certain their shared pain and circumstances will hold them together. But she quickly discovers that the black-and-white, highly principled world of her privileged past has become infinitely more complicated, filled with secrets and dark passions that threaten to tear them apart. Eventually, all three women must come to terms with the choices that have defined their lives before, during, and after the war—each with their own unique share of challenges.
Written with the devastating emotional power of The Nightingale, Sarah's Key, and The Light Between Oceans, Jessica Shattuck's evocative and utterly enthralling novel offers a fresh perspective on one of the most tumultuous periods in history. Combining piercing social insight and vivid historical atmosphere, The Women in the Castle is a dramatic yet nuanced portrait of war and its repercussions that explores what it means to survive, love, and, ultimately, to forgive in the wake of unimaginable hardship.
Praise For The Women in the Castle: A Novel…
"If you love historical fiction, this is your must-read book: It's captivating, fascinating, and incredibly faithful to the events as they happened, and Jessica Shattuck reveals an entirely new side of what it's like to be a woman in wartime." — Newsweek
"Moving . . . Shattuck's achievement—beyond unfolding a plot that surprises and devastates—is in her subtle exploration of what a moral righteousness looks like in the aftermath of the war, when communities and lives must be rebuilt, together." — New York Times Book Review
"A masterful epic." — People Magazine
"A poignant, World War II page-turner." — Marie Claire
"Offers a mesmerizing new look at the aftermath of the war . . . with insight and empathy, The Women in the Castle stands tall among the literature that reveals new truths about one of history's most tragic eras." — USA Today
"If you're a historical fiction fan, this will be your new favorite novel of 2017. It's so emotionally powerful there's a chance the literary-induced chills will stay with you well into summer." — Redbook Magazine, 20 Books By Women You Must Read This Spring
"Fans of The Nightingale and other classic World War II stories will fall in love with this compelling new perspective on women at war." — Helen Simonson, New York Times bestselling author of The Summer Before the War and Major Pettigrew's Last Stand
"Riveting and emotional, The Women in the Castle is a WWII story like you've never seen before." — Bustle
"For your friend who loves a good war drama. About a woman who plays castle with other war widows across Germany post WWII." — The Skimm
"A virtuoso of time and place, Jessica Shattuck has created a heart-smashingly good story that will change the way you look at current events, and leave you asking, 'What would I do if I were in these characters' shoes?' Powerful and prescient, an important book everyone should read." — Jamie Ford, New York Times bestselling author of Hotel on the Corner of Bitter and Sweet and Songs of Willow Frost
"A must-read!" — New York Post
"A vivid and gripping tale of endurance in the wake of World War II. . . . The writing is magnificent, as is Shattuck's ability to render unimaginable circumstances with tremendous clarity and compassion. A joy to read, this is a beautiful and important book." — Cynthia D'Aprix Sweeney, New York Times bestselling author of The Nest
"I couldn't put Jessica Shattuck's gorgeous novel down, an intricate and intimate portrait of the lives of three women whose fates draw them together in WWII Germany. A wonderful, wonderful read." — Janice Y.K. Lee, New York Times bestselling author of The Piano Teacher and The Expatriates
"Vivid and beautifully written . . . With extraordinary skill, knowledge, and insight, Jessica Shattuck transports us to Germany in the aftermath of World War II and into the lives of three powerfully drawn and memorable women. Compelling and very satisfying." — Jill McCorkle, New York Times bestselling author of Life After Life
"The reader is fully immersed in the experiences of these women, the choices they make, and the burdens they carry. . . . a rich, potent, fluently written tale of endurance and survival." — Booklist (starred review)
"Well-researched . . . Shattuck manages to be both morally tough-minded and remarkably empathetic." — Milwaukee Journal Sentinel
William Morrow, 9780062563668, 368pp.
Publication Date: March 28, 2017
About the Author
Jessica Shattuck is the New York Times bestselling author of The Women in the Castle, The Hazards of Good Breeding, a New York Times Notable Book and finalist for the PEN/Winship Award, and Perfect Life. Her writing has appeared in the New York Times, The New Yorker, Glamour, Mother Jones, and Wired, among other publications. 
Book Videos
1. Compare and contrast the three women of the novel: Marianne, Benita, and Ania. How did their backgrounds—class, family, education—define each of them and affect their outlook toward the Nazis and one another? Did Marianne's privilege make it easier for her to be an active resister? Why was Benita dazzled by the Nazi's pageantry? How did Ania's childhood influence her feelings toward Hitler?
2. Would the three women have been friends if not for the war? How do the events of the war and its aftermath shape each of them and their perceptions of themselves? Though they have numerous differences, what characteristics do they share? While the war brought these women into each other's lives, was it ultimately what bound them together?
3. Before the war began, Marianne was charged with being "the Commander of Wives and Children." How does she uphold her duty? A passionate and deeply moral woman, Marianne was certain she always did the right thing. But did she?
4. Do you think the confidence and self-certainty that enabled Marianne to survive also blinded her to her own failings—and to the goodness in those who did not seem to measure up to her rigid standards? Was she a good protector and friend to Benita and Ania?
5. What drew Benita to Connie? Did she love him? What were her true feelings for Herr Muller? Why was Marianne so opposed to their union? Should Herr Muller have defied Marianne and married Benita?
6. How did Benita's beauty both help and hurt her? How did reading Connie's final letter influence the tragic choice she makes? Why did Benita feel that love, for her generation, was dead?
7. Think about Ania. Do you think she was like most ordinary Germans of the period? How did she hide her past from Marianne and Benita? How did the revelation about her past affect her relationship with Marianne? Do you think Ania was ashamed of the choices she made?
8. At the end of the war, each woman was in a different place, physically and emotionally. What ordeals did these widows face? What choices were they forced to make to survive? How did the years of fighting—and their nation's defeat—change daily life for Germans like Marianne, Benita, Ania, and their children?
9. Where did fate eventually lead these three women? What about their children? How did the secrets these women carried haunt their lives?
10. The Women in the Castle offers a different look at World War II as it explores the lives of ordinary Germans. How does Jessica Shattuck's novel challenge our perceptions and notions of Germans during and after the war? Were women like Marianne, Benita, and Ania victims in their own way? How responsible are individuals for their leaders? What about resisters like Marianne and her circle? Why do you think she saw the true monster that Hitler was when many others did not?
11. What insights does The Women in the Castle hold for our own time?
or
Not Currently Available for Direct Purchase