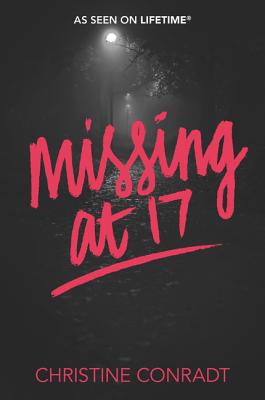 Missing at 17
Paperback

* Individual store prices may vary.
Description
In this suspenseful and romantic teen thriller based on the "can't pull your eyes away" series on Lifetime, one girl discovers that no matter how far you run from your problems, they will always find you.
For most of Candace's life she never felt like she completely belonged. But nothing could prepare her for the shocking discovery that her parents have been concealing the truth about who she is and where she came from her entire life.
Feeling like her world has been turned upside down, and unable to trust the people she's closest to, Candace runs away...right into the arms of an alluring stranger.
But while Candace and Toby have an undeniable connection, it's less certain what the future holds for them as Candace's family and Toby's less-than-legal lifestyle threaten to rip them apart.
As things start to spiral out of control, Candace must fight to understand her own identity...and who she can truly rely on.
Praise For Missing at 17…
"A thrilling romance sure to entertain."
— Booklist
HarperTeen, 9780062651648, 304pp.
Publication Date: May 1, 2018
About the Author
Originally from Nebraska, Christine Conradt moved to Los Angeles at eighteen years old to attend the University of Southern California, where she obtained a BFA in screenwriting. She worked briefly in development before making a name for herself as a screenwriter, producer, and director. Focused on writing thrillers and crime dramas, Christine went on to receive an MA in criminal justice from Boston University. She has penned more than sixty movies, which have aired on USA, Lifetime, LMN, Fox, and Showtime. She is the primary writer behind some of Lifetime Network's most successful franchises, including the At 17 series. When Christine is not writing or directing a film, she enjoys traveling and has been to sixteen countries throughout North and South America, Europe, and Asia. She resides in Los Angeles with her husband and their two rescued cats. Visit her online at www.christineconradt.com.