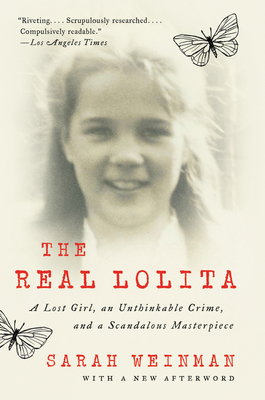 The Real Lolita (Paperback)
A Lost Girl, an Unthinkable Crime, and a Scandalous Masterpiece
Ecco, 9780062661937, 336pp.
Publication Date: September 10, 2019
Other Editions of This Title:
Digital Audiobook (9/10/2018)
Hardcover (9/11/2018)
Paperback, Large Print (9/11/2018)
Compact Disc (9/11/2018)
MP3 CD (9/11/2018)
Compact Disc (9/11/2018)
* Individual store prices may vary.
October 2018 Indie Next List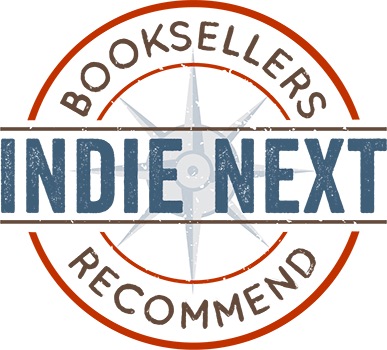 "Any fan of Nabokov's
Lolita
will be enthralled by Sarah Weinman's investigation of the real-life kidnapping and sexual assault that became the basis for the 20th-century masterpiece. Weinman dives deep into the archives to piece together the ties between fact and fiction, even when the author or the victim's family refused to discuss history. Swapping between true-crime journalism and contemporary literary analysis, the author brings new attention to Nabokov's seminal work and draws the tragedy of Sally Horner out of obscurity."
— Ariel Jacobs, Solid State Books, Washington, DC
View the List
Description
"The Real Lolita is a tour de force of literary detective work. Not only does it shed new light on the terrifying true saga that influenced Nabokov's masterpiece, it restores the forgotten victim to our consciousness." —David Grann, author of Killers of the Flower Moon
Vladimir Nabokov's Lolita is one of the most beloved and notorious novels of all time. And yet, very few of its readers know that the subject of the novel was inspired by a real-life case: the 1948 abduction of eleven-year-old Sally Horner.
Weaving together suspenseful crime narrative, cultural and social history, and literary investigation, The Real Lolita tells Sally Horner's full story for the very first time. Drawing upon extensive investigations, legal documents, public records, and interviews with remaining relatives, Sarah Weinman uncovers how much Nabokov knew of the Sally Horner case and the efforts he took to disguise that knowledge during the process of writing and publishing Lolita.
Sally Horner's story echoes the stories of countless girls and women who never had the chance to speak for themselves. By diving deeper in the publication history of Lolita and restoring Sally to her rightful place in the lore of the novel's creation, The Real Lolita casts a new light on the dark inspiration for a modern classic.
About the Author
Sarah Weinman is the author of The Real Lolita, and editor of Women Crime Writers: Eight Suspense Novels of the 1940s & 50s (Library of America) and Troubled Daughters, Twisted Wives (Penguin). She covers book publishing for Publishers Marketplace, and has written for the New York Times, the New Republic, the Guardian, and Buzzfeed, among other outlets. She lives in Brooklyn, New York.
Praise For The Real Lolita: A Lost Girl, an Unthinkable Crime, and a Scandalous Masterpiece…
"The achievement of [Weinman's] impressive literary sleuthing is to bring to life a girl whose story had been lost."
— New York Times Book Review

"Gripping. . . . Glimpses into Nabokov's process will tantalize die-hard fans, and true crime aficionados will relish Weinman's assiduous reporting."
— O Magazine

"Superb. . . . A compelling investigation. . . . Weinman has evocatively reconstructed Sally's nightmare."
— Fresh Air

"[A] gripping tale of a long-forgotten victim whose ordeal also echoes the more recent cases of Elizabeth Smart and Jaycee Dugard."
— People

"[Weinman's] real achievement is evocatively relating the story of a girl who—like her fictional counterpart—was no temptress…but the victim of a sexual predator. . . . [She] has brilliantly filled out her subject's ghost."
— Entertainment Weekly

"The Real Lolita stands out for its captivating mix of tenacious investigative reporting, well-chosen photographs, astute literary analysis, and passionate posthumous recognition of a defenseless child who — until now — never received the literary acknowledgment she deserved."
— NPR.org

"Riveting. . . . Scrupulously researched. . . . Nearly 70 years after Sally Horner's death, Weinman's dark and compulsively readable book will make readers aware of the absence of a nearly forgotten girl's voice in discussions of one of the great works of American literature."
— Los Angeles Times

"Superb. . . . Weinman has compassionately given Sally Horner pride of place once more in her own life, a life that was first brutally warped by Frank La Salle, and then appropriated by one of the most brilliant writers of the 20th century."
— Washington Post

"A sensitive look at the troubling crime that influenced Vladimir Nabokov's most notorious book; Weinman writes with insight and empathy about both the famous author and the now-forgotten girl whose story intrigued him."
— Boston Globe

"Utterly engrossing. . . . Weinman's obsession becomes the reader's obsession. . . . We develop boundless compassion for this once little girl, along with a deep empathy and sorrow for the story of her life."
— Los Angeles Review of Books

"Heartbreaking and sobering."
— NY Daily News

"A riveting blend of true crime, historical investigation, and literary analysis, Sarah Weinman adds another dimension to this already complicated context."
— Buzzfeed

"In this stunning work of investigative journalism, Sarah Weinman resurrects the Horner case and uncovers its deep connection to Lolita."
— Refinery29

"Weinman's gripping work of true crime challenges a culture that privileges artistic genius over a child's life."
— Huffington Post

"Fascinating. . . . Weinman's book works brilliantly as both detective narrative and cultural history. . . . She gives us brilliant insight into a tragic story, but also a nuanced, empathetic look at the young girl at its center."
— Nylon Magazine

"Gripping."
— Elle

"Weinman describes the heart-wrenching crime and shows how [Nabokov] quietly wove aspects of it into his famous Lolita."
— AARP Magazine

"Part true crime story, part literary mystery. . . . Gorgeously written, The Real Lolita reads like a novel and will thrill and captivate readers."
— Popsugar

"Sarah Weinman unearths the case of Sally Horner, a schoolgirl who was kidnapped in 1948. . . . Weinman argues that the road-trip and school details provided Nabokov with the scaffolding he needed to finish Lolita. . . . She's essentially clinched the case."
— The Atlantic

"Weinman tells Sally's tragic story as it has never been told before, with sensitivity and depth."
— Publishers Weekly

"A tantalizing, entertaining true-life detective and literary story."
— Kirkus Reviews

"Spine-straightening. . . . Weinman's sensitive insights into Horner's struggle play in stunning counterpoint to her illuminations of Nabokov's dark obsession and literary daring, and Lolita's explosive impact."
— Booklist

"Sarah Weinman delivers a thoroughly riveting and heartbreaking narrative that weaves the very best of true crime writing with the darker elements of literary inspiration."
— Gilbert King

"The Real Lolita is a tour de force of literary detective work. Not only does it shed new light on the terrifying true saga that influenced Nabokov's masterpiece, it restores the forgotten victim to our consciousness."
— David Grann

"Sarah Weinman's captivating, heart-rending The Real Lolita offers both nuanced and compassionate true-crime reportage and revelatory cultural and literary history. It will, quite simply, change the way you think about Lolita and 'Lolitas' forever."
— Megan Abbott

"Compassionate and necessary, Sarah Weinman's The Real Lolita is more than a true-crime achievement. It's a literary rescue mission, bringing to life the tragic real-life case that forms the dark heart of Nabokov's classic. You'll never read Lolita the same way again."
— Robert Kolker