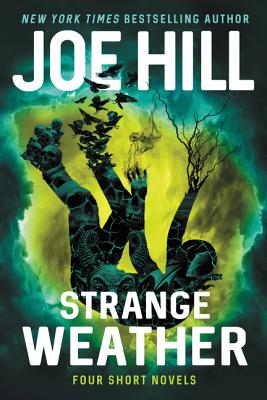 Strange Weather
Four Short Novels
Hardcover

* Individual store prices may vary.
Other Editions of This Title:
Digital Audiobook (10/23/2017)
Paperback (6/26/2018)
Compact Disc (12/8/2020)
CD-Audio (6/26/2018)
Compact Disc (11/14/2017)
Paperback, Large Print (10/24/2017)
MP3 CD (12/8/2020)
November 2017 Indie Next List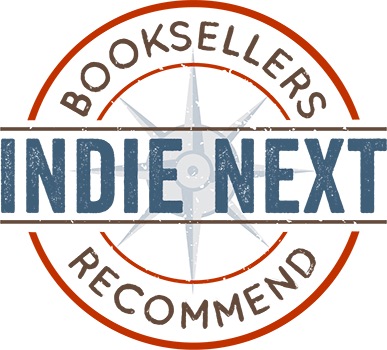 "Joe Hill delivers with Strange Weather, a collection of four novellas. Hill has developed a writing style akin to an oil slick - eerie sentences that leave behind something that shines unclean. There's nothing clean about Strange Weather; each tale is a horrific glimpse just beyond normalcy. Horror can often be best delivered as an understatement, luring the reader into a world that seems just reasonable enough. When Hill reveals his tricks (whether a magical camera or a cloud disguised as a UFO), they loom uncomfortably dark on the horizon. Fans of H.P. Lovecraft won't be disappointed with this collection."
— Atticus Solomon (M), Literati Bookstore, Ann Arbor, MI
View the List
Description
NEW YORK TIMES BESTSELLER!
Goodreads Choice Awards Semifinalist!
A collection of four chilling novels, ingeniously wrought gems of terror from the brilliantly imaginative, #1 New York Times bestselling author of The Fireman, Joe Hill.
"One of America's finest horror writers" (Time magazine), Joe Hill has been hailed among legendary talents such as Peter Straub, Neil Gaiman, and Jonathan Lethem. In Strange Weather, this "compelling chronicler of human nature's continual war between good and evil," (Providence Journal-Bulletin) who "pushes genre conventions to new extremes" (New York Times Book Review) deftly expose the darkness that lies just beneath the surface of everyday life.
"Snapshot" is the disturbing story of a Silicon Valley adolescent who finds himself threatened by "The Phoenician," a tattooed thug who possesses a Polaroid Instant Camera that erases memories, snap by snap.
A young man takes to the skies to experience his first parachute jump. . . and winds up a castaway on an impossibly solid cloud, a Prospero's island of roiling vapor that seems animated by a mind of its own in "Aloft."
On a seemingly ordinary day in Boulder, Colorado, the clouds open up in a downpour of nails—splinters of bright crystal that shred the skin of anyone not safely under cover. "Rain" explores this escalating apocalyptic event, as the deluge of nails spreads out across the country and around the world.
In "Loaded," a mall security guard in a coastal Florida town courageously stops a mass shooting and becomes a hero to the modern gun rights movement. But under the glare of the spotlights, his story begins to unravel, taking his sanity with it. When an out-of-control summer blaze approaches the town, he will reach for the gun again and embark on one last day of reckoning.
Masterfully exploring classic literary themes through the prism of the supernatural, Strange Weather is a stellar collection from an artist who is "quite simply the best horror writer of our generation" (Michael Koryta).
Praise For Strange Weather: Four Short Novels…
"A four-pack of mayhem in this sparkling collection of short novels. . . .Worth waiting in line for, if you're a Hill fan. If you're not, this is the book to turn you into one." — Kirkus Reviews (starred review)
"Hill is not only maturing as a writer of relevantly chilling tales but he is also emerging as a distinct voice for our complicated times." — Booklist (starred review)
"[I]n times like these, when real-world terrors outstrip our night terrors, how can a novelist possibly compete? Joe Hill, the author of several terrifying bestsellers, rises to this challenge in Strange Weather." — Washington Post
"[A]nother must-read from a increasingly impressive storyteller [...] Strange Weather speaks to the versatility of Joe Hill's craft, telling deeply disturbing stories in which cataclysmic forces of nature seem like a gentle rain when set against the actions of villains who are all too human." — barnesandnoble.com
"The Weather quartet unleashes a perfect storm of styles, from a slow-burn thriller to ethereal sci-fi, all told with a consistently strong voice…. Hill whips up emotional moments in all four that strike like lightning and thunderously rumble your soul." — USA Today
"There are few authors as deft at marrying pulse-pounding action and a sense of inescapable dread than Joe Hill. Fans of his masterful thrillers NOS4A2 and The Fireman will find plenty to love in his new collection of four short novels." — BookPage
"A striking selection of novellas ranging from the playfully apocalyptic to the wickedly political… [Strange Weather] is a demonstration of [Hill's] range and readiness to tell the hell out of any tale, be it supernatural or straight, silly or completely serious." — Tor.com
Each selection in Strange Weather is a well-crafted piece of storytelling, with characters to care about and conflicts creepy, mind-boggling and action-packed. — Portland Press Herald
"It's good to see [Hill] flex his authorial muscles with a different form. Weather changes and we never know what to expect. The same is true for great writers." — Pittsburgh Post-Gazette
"Joe Hill is one of the 21st century's pre-eminent writers, not just of the dark fantastic, but of American Literature. Strange Weather is a must read." — SFF World
"Its ideas have powerful emotional and political resonance." — Publishers Weekly
"The novella form allows Mr. Hill to get you deeply fixed in the setting before the moment everything goes fantastic… All four stories in Strange Weather are just the right length to read at a sitting, one at a time. Horror, they tell us, is only one step away." — Wall Street Journal
"An essential instant read for Hill's fans and a solid introduction for new readers." — Library Journal
"One of the strongest overall works in Hill's already illustrious career. . . . An exciting sign of so many wonderful things to come." — Cemetery Dance
"Hill has a way of turning words to make them glitter, and casually speaking to readers to convince us that the world he presents entirely, physically exists. [Strange Weather] hard to shake for hours after you've finished it." — Guam Daily Post
William Morrow, 9780062663115, 448pp.
Publication Date: October 24, 2017
About the Author
Joe Hill is the #1 New York Times bestselling author of the novels The Fireman, NOS4A2, Horns, and Heart-Shaped Box; Strange Weather, a collection of novellas; and the acclaimed story collections Full Throttle and 20th Century Ghosts. He is also the Eisner Award–winning writer of a seven-volume comic book series, Locke & Key. Much of his work has been adapted for film and TV, including NOS4A2 (AMC), Locke & Key (Netflix), and In the Tall Grass (Netflix).