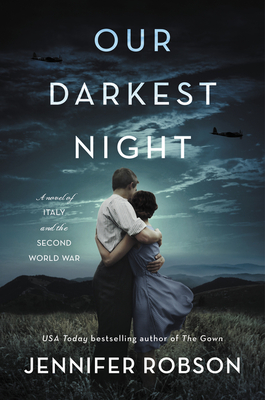 Our Darkest Night
A Novel of Italy and the Second World War
Paperback

* Individual store prices may vary.
Other Editions of This Title:
Digital Audiobook (1/4/2021)
Hardcover (1/5/2021)
Paperback, Large Print (1/5/2021)
MP3 CD (1/5/2021)
Compact Disc (1/5/2021)
January 2021 Indie Next List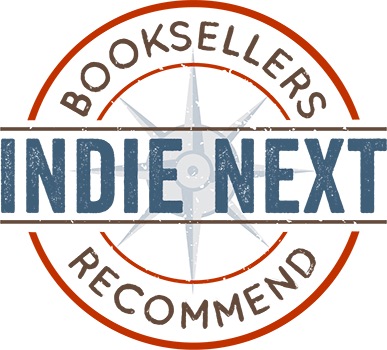 "This is a love story...until it isn't. This is a war story...until it isn't. This is a story about surviving the worst of humanity then finding humanity. Set in Italy, this is WWII fiction writing at its finest. Prepare it to be pulled into this heart-wrenching saga. So much for book clubs to discuss. So much for readers to enjoy. If you loved the depth of research in
The Gown
, you will love
Our Darkest Night
."
— Carolyn Roys, Anderson's Bookshops, Naperville, IL
View the List
Description
To survive the Holocaust, a young Jewish woman must pose as a Christian farmer's wife in this unforgettable novel from USA Today bestselling author Jennifer Robson—a story of terror, hope, love, and sacrifice, inspired by true events, that vividly evokes the most perilous days of World War II.

It is the autumn of 1943, and life is becoming increasingly perilous for Italian Jews like the Mazin family. With Nazi Germany now occupying most of her beloved homeland, and the threat of imprisonment and deportation growing ever more certain, Antonina Mazin has but one hope to survive—to leave Venice and her beloved parents and hide in the countryside with a man she has only just met.
Nico Gerardi was studying for the priesthood until circumstances forced him to leave the seminary to run his family's farm. A moral and just man, he could not stand by when the fascists and Nazis began taking innocent lives. Rather than risk a perilous escape across the mountains, Nina will pose as his new bride. And to keep her safe and protect secrets of his own, Nico and Nina must convince prying eyes they are happily married and in love.
But farm life is not easy for a cultured city girl who dreams of becoming a doctor like her father, and Nico's provincial neighbors are wary of this soft and educated woman they do not know. Even worse, their distrust is shared by a local Nazi official with a vendetta against Nico. The more he learns of Nina, the more his suspicions grow—and with them his determination to exact revenge. 
As Nina and Nico come to know each other, their feelings deepen, transforming their relationship into much more than a charade. Yet both fear that every passing day brings them closer to being torn apart . . .  
Praise For Our Darkest Night: A Novel of Italy and the Second World War…
"Jennifer Robson pens a tale of devastating simplicity and poignant sweetness, superbly grounded in the horrors of fascist Italy. A Jewish medical student escapes deportation by trading her native Venice for rural farm life, posing as the Catholic wife of a priest-in-training turned resistance fighter--but at what cost to her faith, her unwitting new family, and the man she is coming to love? Our Darkest Night is tense and touching, sure to delight Robson's many fans and new readers alike." — Kate Quinn, New York Times bestselling author of The Huntress
"Robson shines with this stellar WWII story. The brutal reality and atrocities of war are on full view with devastating clarity. Expert characterizations and perfect pacing are rounded out by lyrical prose … This will break readers' hearts." — Publishers Weekly (starred review)
Our Darkest Night is a rich, atmospheric Italian journey of survival from an ancient city to the rustic countryside to the concentration camps. With poignant precision, Robson tugs at the heartstrings, demonstrating that the strength of family bonds goes well beyond blood in this beautiful tale of love, survival, and triumph."  — Stephanie Dray, New York Times bestselling author of America's First Daughter

Jennifer Robson weaves a rich, compelling story of danger, sacrifice and steadfast love in her sixth novel, Our Darkest Night...Although Robson's readers know the broad outcome of the war, Nina's story contains multiple twists that will keep readers guessing as to how things will turn out for her. Powerful, heartbreaking and full of wise, compassionate characters, Our Darkest Night is the story of a woman learning to fight for what--and whom--she loves in the face of great evil." — Shelf Awareness
"A powerful, emotional, and unflinching story of love, sacrifice, and resilience during one of history's darkest moments, Jennifer Robson's Our Darkest Night is historical fiction at its finest. Robson's beautiful prose evokes a visceral reaction as she creates memorable, extraordinary characters in a richly detailed setting that comes alive for the reader."  — Chanel Cleeton, New York Times bestselling author 
"With stunningly intense and intimate prose, Jennifer Robson shines a light on the lesser-known fate of Italian Jews during World War II. By weaving the stories of those who were persecuted with those who tried to save them, Robson has penned an extraordinary tale of family sacrifice, resilience, and love."   — Lynda Cohen Loigman, National bestelling author of The Two-Family House and The Wartime Sisters

"An engrossing and memorable story, Our Darkest Night is a reminder that even in the darkest of times, we must open the door to courage and hope. Jennifer Robson is a master storyteller who will sweep you away with this wartime tale of the importance of family and above all, the enduring power of love." — Stephanie Marie Thornton, USA Today bestselling author of And They Called It Camelot
"This novel is set during a brutal time in history, but Jennifer Robson's superb storytelling balances heartrending events with hope and humanity for a moving story of courage, integrity, and love amidst danger. Impossible to put down, this is her best book yet." — Janie Chang, author of The Library of Legends
"Heartbreaking and heartfelt, Jennifer Robson's new novel is her best yet. With powerful prose and vivid characters, this unflinching novel shows not only the horrors of war, but the unshakeable power of love against hate. A must read." — Bryn Turnbull, author of The Woman Before Wallis
Our Darkest Night by Jennifer Robson is a profoundly moving story of ordinary people who show extraordinary courage in their fight against the evil and devastation of World War II Italy. With nuanced characters and beautiful, evocative prose, Robson weaves a compelling tale of bravery, perseverance, and the immeasurable power of love in the face of adversity. Haunting and inspiring, heartbreaking and hopeful, this novel is unforgettable" — Kristin Beck, author of Courage, My Love
"Equal parts romantic and devastating, violent and tender, Robson's latest held me in thrall from the first pages. Nico and Nina's story movingly portrays our deepest humanity and darkest nightmares, and the world-changing power of the families we chose." — Kerri Maher, author of The Kennedy Debutante and The Girl in White Gloves
William Morrow Paperbacks, 9780062674975, 384pp.
Publication Date: January 5, 2021
About the Author
Jennifer Robson is the Globe & Mail and Toronto Star number-one bestselling author of six novels, among them The Gown and Somewhere in France. She holds a doctorate in British history from the University of Oxford and lives in Toronto, Canada, with her husband and children.