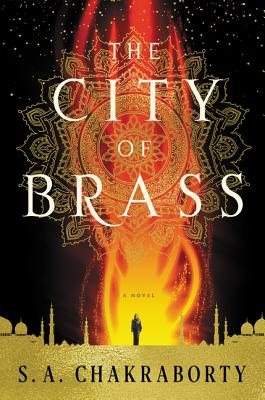 The City of Brass
A Novel (The Daevabad Trilogy)
Hardcover

* Individual store prices may vary.
Other Editions of This Title:
Digital Audiobook (11/13/2017)
Paperback (7/3/2018)
Compact Disc (11/14/2017)
MP3 CD (11/14/2017)
Compact Disc (11/14/2017)
December 2017 Indie Next List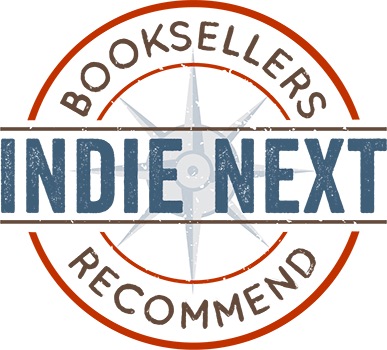 "S.A. Chakraborty introduces a fantasy set in the Middle East that thrusts us into the magical world of Daevabad. The City of Brass follows, in parallel, Nahri, a con artist and naturally gifted healer, and Ali, prince of Daevabad and fiercely trained soldier. Nahri and Ali find themselves learning new lessons on how to survive changing environments and difficult challenges, while trying to figure out the complexities of their lives. I found myself turning page after page, following Nahri's and Ali's story while deciphering the fantastic terminology and the world that is Daevabad. The City of Brass is a wonderfully written, mystical adventure that keeps you guessing about what will happen next."
— Barry Nelipowitz, Literati Bookstore, Ann Arbor, MI
View the List
Winter 2018 Reading Group Indie Next List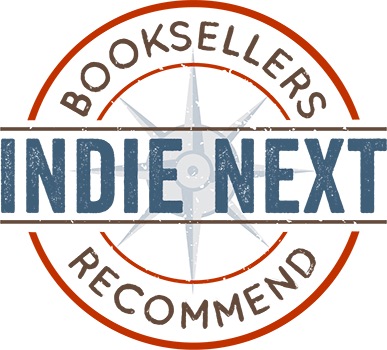 "I loved this novel SO MUCH! Not only is this an epic and fast-paced read, it's also reflective of many of history's most complicated relationships (Israel and Palestine, for one). Few of the characters are truly good or bad, and each of their motives and experiences are wide-ranging and understandable to some degree. The details Chakraborty built into this world are impressive and rich. I cannot wait to inhale the next part of the Daevabad Trilogy!"
— Michelle Publicover, An Unlikely Story, Plainville, MA
View the List
Description
NAMED ONE OF THE BEST BOOKS OF THE YEAR BY Library Journal | Vulture | The Verge | SYFYWire
Step into The City of Brass, the spellbinding debut from S. A. Chakraborty, an imaginative alchemy of The Golem and the Jinni, The Grace of Kings, and Uprooted, in which the future of a magical Middle Eastern kingdom rests in the hands of a clever and defiant young con artist with miraculous healing gifts.
Nahri has never believed in magic. Certainly, she has power; on the streets of eighteenth-century Cairo, she's a con woman of unsurpassed talent. But she knows better than anyone that the trades she uses to get by—palm readings, zars, and a mysterious gift for healing—are all tricks, both the means to the delightful end of swindling Ottoman nobles and a reliable way to survive. 
But when Nahri accidentally summons Dara, an equally sly, darkly mysterious djinn warrior, to her side during one of her cons, she's forced to reconsider her beliefs. For Dara tells Nahri an extraordinary tale: across hot, windswept sands teeming with creatures of fire and rivers where the mythical marid sleep, past ruins of once-magnificent human metropolises and mountains where the circling birds of prey are more than what they seem, lies Daevabad, the legendary city of brass—a city to which Nahri is irrevocably bound.
In Daevabad, within gilded brass walls laced with enchantments and behind the six gates of the six djinn tribes, old resentments run deep. And when Nahri decides to enter this world, her arrival threatens to ignite a war that has been simmering for centuries. 
Spurning Dara's warning of the treachery surrounding her, she embarks on a hesitant friendship with Alizayd, an idealistic prince who dreams of revolutionizing his father's corrupt regime. All too soon, Nahri learns that true power is fierce and brutal. That magic cannot shield her from the dangerous web of court politics. That even the cleverest of schemes can have deadly consequences. 
After all, there is a reason they say to be careful what you wish for . . .
Praise For The City of Brass: A Novel (The Daevabad Trilogy)…
"The City of Brass is the best adult fantasy I've read since The Name of the Wind. It's stunning and complex and consuming and fantastic. You must read it." — Sabaa Tahir, #1 New York Times bestselling author of An Ember in the Ashes
"An opulent masterpiece. Chakraborty's debut is desire-soaked, intrigue-laced, and rife with so-delicious-you'll-sink-your-teeth-into-it worldbuilding and equally mesmerizing characters. A must-read." — Roshani Chokshi, New York Times bestselling author of The Star-Touched Queen
"[The City of Brass] reads like an invitation for readers from Baghdad to Fairbanks to meet across impossibly divergent worlds through the shared language and images of the fantastical." — New York Times Book Review
"Chakraborty writes a winning heroine in Nahri — flawed but smart and engaging. And her portrayal of the cultural conflicts in the magical city of Daevabad and of Ali's inner turmoil is compelling and complex, serving as a strong counterpoint to the thrilling action." — Washington Post
"I loved the protagonist, there was a nice cast of supporting characters, and the plot had some twists and turns that I did not see coming… Her style is vivid and colourful and very readable. The best thing, though, was the setting. Instead of drawing on the European Dark Ages and Middle Ages, Chakraborty evoked the flavours of the Middle East and ARABIAN KNIGHTS and the legends of the djinns. I enjoyed the novel hugely, and I just ordered the second and third books in the trilogy so I may continue the adventure." — George R.R. Martin
"Chakraborty's debut dazzles...The City of Brass takes readers on an emotional roller-coaster, leaving them with an open ending that will have them desperate for the follow-up. Majestic and magical." — Shelf Awareness (starred review)
"Against [a] syncretic yet nonderivative and totally credible backdrop, Chakraborty has constructed a compelling yarn...culminating in a cataclysmic showdown that few readers will anticipate....Best of all, the narrative feels rounded and complete yet poised to deliver still more. Highly impressive and exceptionally promising." — Kirkus Reviews (starred review)
"This lyrical historical fantasy debut brings to vivid life the ancient mythological traditions of an Islamic world...Chakraborty's grasp of Middle Eastern history, folklore, and culture inspires a swiftly moving plot, richly drawn characters, and a beautifully constructed world that will entrance fantasy aficionados." — Library Journal (starred review)
"The City of Brass is more than a promising debut — it beguiles all the way...Chakraborty's research and imagination are equally strong, and she deftly sets up a rich world — and ample suspense — for the rest of this trilogy." — Vulture (The Ten Best Fantasy Books of 2017)
"It's hard to describe just how gorgeous and intricate this fantasy novel is." — SYFY Wire
"The City of Brass is a mesmerizing fantasy tale of magic and intrigue that showcases the very best that the fantasy genre has to offer...a superbly written, lush fantasy story that deserves to be at the top of your to-read list." — Hypable
"With this rich and layered novel, Chakraborty builds a fantasy world as intricate and intriguing as its Middle Eastern setting. Following the various subplots is like pondering vibrant Arabic design; readers will lose themselves in the wonder and complexity." — BookPage
"Vivid descriptions percolate the lush prose, and a final twist leaves room for a sequel. Recommend this scintillating, Middle Eastern fantasy to fans of thoughtful, mystical adventures." — Booklist
"Chakraborty's first book in her in Daevabad Trilogy introduces an enchanting world of magic and treachery that will leave you clamoring for book two." — Paste Magazine
"Chakraborty combines the plot's many surprises with vivid prose, and leavens the action with wry humor. There is enough material here—a feisty, independent lead searching for answers, reminiscent of Star Wars's Rey, and a richly imagined alternate world—to support a potential series." — Publishers Weekly
"An extravagant feast of a book—spicy and bloody, dizzyingly magical, and still, somehow, utterly believable." — Laini Taylor, New York Times bestselling author of Strange the Dreamer
"Fast-paced, strong characters, and immersive world-building—S. A. Chakraborty debut is a carpet-flying adventure of djinn-filled wonder that leaves you wishing for more."
— Michael J. Sullivan, New York Times bestselling author of the Riyria Revelations
"S. A. Chakraborty's debut novel is an adventure that sweeps readers through the streets of Cairo and out into a spellbinding landscape of magic, warring clans, sacrifice, and betrayal. Each page reveals a new wonder. Con-woman Nahri, djinn warrior Dara, and the enchanted city that they--and we--are only just beginning to understand, are captivating. What an exciting ride!" — Fran Wilde, award-winning author of Updraft, Cloudbound, and Horizon
"The City of Brass immerses you in a magnificent and vivid world. It's a thrilling adventure, brimming with fabulous magic, compelling characters, and wonderful intrigue. I can't wait for book two!" — Sarah Beth Durst, award-winning author of The Queen of Blood
"A richly imagined, stunningly immersive book that takes you into a world of darkly alluring djinn and beguiling magic...Peopled with irresistible characters and steeped in the myths of the Middle East, The City of Brass is a dazzlingly inventive tale." — Ausma Zehanat Khan, award–winning author of the Khattak/Getty mysteries and The Bloodprint
"I particularly love a story of twisty, complex, dangerous, and character-driven family and palace politics, steeped in hidden history, cruel betrayals, and desires that can't be admitted. The City of Brass delivers on all counts." — Kate Elliot, New York Times bestselling author of the Court of Fives
"The City of Brass is a true testament to Chakraborty's writing [...] She has constructed a fantastic and immersive world brimming with Islamic lore, written characters that will stay with you long after the end of the book, and created a plot that will have you on tenterhooks." — Cultured Vultures
"The City of Brass is fast-paced and totally engrossing. It's the kind of book you can really immerse yourself in, and I'm so glad I was able to spend some time in this richly-detailed world." — All About Romance
"The political corkscrews of George R. R. Martin's Game of Thrones meets the emotion and imagination of Naomi Novik's Uprooted in this marvelous debut fantasy." — The Amazon Book Review
"Even a few pages will enmesh you in its magic." — Robin Hobb, New York Times bestselling author
Harper Voyager, 9780062678102, 544pp.
Publication Date: November 14, 2017
About the Author
Shannon Chakraborty is the author of the critically acclaimed and internationally bestselling Daevabad Trilogy. Her work has been translated into over a dozen language and nominated for the Hugo, Locus, World Fantasy, Crawford, and Astounding awards. You can find her online at www.sachakraborty.com or on Instagram and Twitter as @SAChakrabooks.