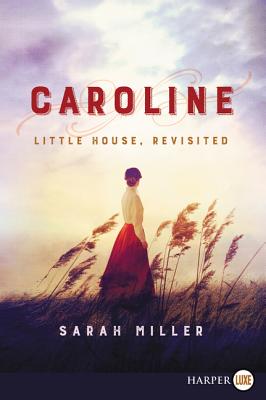 Caroline
Little House, Revisited
Paperback

* Individual store prices may vary.
Other Editions of This Title:
Digital Audiobook (9/18/2017)
Hardcover (9/19/2017)
Paperback (6/12/2018)
Compact Disc (9/19/2017)
October 2017 Indie Next List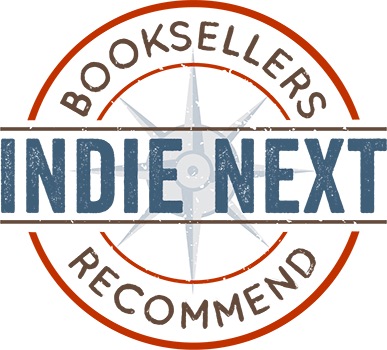 "In Caroline, Sarah Miller recreates Little House on the Prairie from Ma's point of view. An oft-overlooked character, in Caroline we find a rich inner life that rarely breaks her smooth surface. She is constantly wrestling with fears and doubts about this journey and everything that it means (she was actually pregnant during it). Although Caroline seems consumed by caregiving, childbearing, and constant tasks for others, we get a glimpse of her true self through her thoughts on her childhood, her relationship with Charles, and her time as a teacher. Miller draws out the quiet richness of Caroline as a character, showing her to be as integral to the story as Pa or Laura."
— Jordan Barnes, Brookline Booksmith, Brookline, MA
View the List
Description
USA Today Bestseller!
One of Refinery29's Best Reads of September
In this novel authorized by the Little House Heritage Trust, Sarah Miller vividly recreates the beauty, hardship, and joys of the frontier in a dazzling work of historical fiction, a captivating story that illuminates one courageous, resilient, and loving pioneer woman as never before—Caroline Ingalls, "Ma" in Laura Ingalls Wilder's beloved Little House books.
In the frigid days of February, 1870, Caroline Ingalls and her family leave the familiar comforts of the Big Woods of Wisconsin and the warm bosom of her family, for a new life in Kansas Indian Territory. Packing what they can carry in their wagon, Caroline, her husband Charles, and their little girls, Mary and Laura, head west to settle in a beautiful, unpredictable land full of promise and peril.
The pioneer life is a hard one, especially for a pregnant woman with no friends or kin to turn to for comfort or help. The burden of work must be shouldered alone, sickness tended without the aid of doctors, and babies birthed without the accustomed hands of mothers or sisters. But Caroline's new world is also full of tender joys. In adapting to this strange new place and transforming a rough log house built by Charles' hands into a home, Caroline must draw on untapped wells of strength she does not know she possesses.
For more than eighty years, generations of readers have been enchanted by the adventures of the American frontier's most famous child, Laura Ingalls Wilder, in the Little House books. Now, that familiar story is retold in this captivating tale of family, fidelity, hardship, love, and survival that vividly reimagines our past.
Praise For Caroline: Little House, Revisited…
"Peeling back the layers of Laura Ingalls Wilder's Little House on the Prairie series allows Miller to reveal the real Caroline Ingalls, Wilder's mother. Not to be missed by Wilder's grown-up fans or those who enjoy historical fiction about the settling of the American West in the late 1800s."
— Library Journal

"Through assured prose, Miller puts us in those conversations, showing us the fear and uncertainty behind Wilder's implacable, unflappable "Ma," but also her strength and devotion to her husband and children... this is a stunning novel. Miller's research is impeccable and her writing exquisite..."
— Historical Novels Review, Editors' Choice

"Comforting, inspiring and beautifully written, Caroline is a precious addition to the story of the Ingalls family but stands on its own as a testament to the spirit, grit and courage that built America."
— Mary Jane Clark

"A master of historical fiction, Miller forges Caroline Ingalls into a formidable, complex pioneer woman, and adult fans of Laura Ingalls Wilder's Little House series will delight in this portrayal of "Ma." Beguiling, pulse-pounding historical fiction."
— Kirkus Reviews

"I was entertained, transported, and inspired by Sarah Miller's CAROLINE. Each passage was written with so much care and love, I now can't imagine reading Laura Ingalls Wilder's series without a copy of CAROLINE close at hand."
— New York Times and USA Today bestselling author, Shelley Shepard Gray

"Readers who grew up cherishing the stories of Laura Ingalls Wilder will find much to savor in Caroline...Full of lyrical descriptions of the wild beauty of the Kansas countryside, Caroline is a well-researched and thoughtful look at the inner life of one of America's most famous frontier women."
— BookPage

"Now, Miller draws her [Caroline Ingalls] onto center stage, gifting readers with a beautiful portrait of a remarkable, true pioneer. This is a beautiful tribute to a mother and a family who followed their dreams and a tale that is as uplifting and real as the original Little House books."
— RT Book Reviews

"A stunning and sentimental novel brimming with historical detail, Caroline grants readers a chance at a new experience with an old familiar story."
— Bustle
HarperLuxe, 9780062688101, 576pp.
Publication Date: September 19, 2017
About the Author
Sarah Miller began writing her first novel at the age of ten, and has spent the last two decades working in libraries and bookstores. She is the author of two previous historical novels, Miss Spitfire: Reaching Helen Keller and The Lost Crown. Her nonfiction debut, The Borden Murders: Lizzie Borden and the Trial of the Century, was hailed by the New York Times as "a historical version of Law & Order." She lives in Michigan.