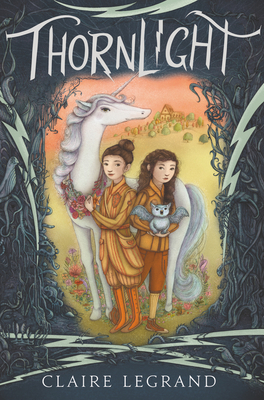 Thornlight
Hardcover

* Individual store prices may vary.
Other Editions of This Title:
Digital Audiobook (4/19/2021)
Spring 2021 Kids Indie Next List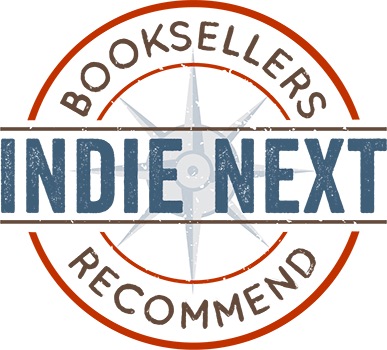 "
Thornlight
is an amazing story of two sisters and their quest to prevent their world from being destroyed by an evil Gulgot. The story is woven throughout with magical creatures, witches, and unicorns. The mission that Thorn and Brier embark on will keep you on the edge of your seat with surprises that would pique any reader's interest."
— Judith Lafitte, Octavia Books, New Orleans, LA
View the List
Description
"Magical."—Kirkus Reviews
Resourceful twin sisters and a desperate queen must find a new source of magic to stop their kingdom from being consumed by darkness. This classic fantasy-adventure from bestselling author Claire Legrand is full of twists, turns, and unforgettable moments. Thornlight is a must-have for fans of Tahereh Mafi and Diana Wynne Jones.
A stand-alone companion to the acclaimed Foxheart.
Centuries and centuries ago, the Vale was split in two in a war between witches. Ever since, an evil darkness has been climbing, climbing, climbing out of the Break, infecting everything it touches. The people of the Vale fight it with discs made of lightning—and with an ancient spell. Brier Skystone is the youngest, most talented lightning harvester the Vale's ever seen. Her twin sister, Thorn, is a sensitive artist who's braver than even she knows. And young Queen Celestyna Hightower is determined to be Mender of the Break, the last of her family to bear the weight of anchoring the spell—which is really more of a curse.
As the darkness keeps coming, these three girls will each undertake their own perilous journeys to try to save their home—and each quest reveals an electrifying surprise. Perhaps they've been fighting the wrong monster all along.
New York Times–bestselling author Claire Legrand creates an intricate and layered world full of unicorns, witches, mistbirds, grifflets, and unlikely heroes—with an appearance by the legendary witch Quicksilver Foxheart. This stand-alone companion to Foxheart explores what it means to be brave, and the destructive force of war on nature and community
Fast-paced, memorable, and surprising, Thornlight is a perfect introduction to Claire Legrand's work and will appeal to fans of Kelly Barnhill and Jessica Townsend.
Praise For Thornlight…
"Children must save a kingdom in a stand-alone companion to Foxheart. . . . The wicked Gulgot climbs ever closer to the top of the chasm, pushing darkness and evil before it. . . . Thorn may not recognize her own strength, but the many depictions of family, especially sisters, make it clear to readers that the gentle heart is the stronger one. Luscious writing and magical moments." — Kirkus Reviews
"The Break, a deep chasm that splits the realm of the Vale in half, is becoming unstable lately, and the monstrous Gulgot that lives within it will soon make its way to the surface. . . . Readers of Legrand's Foxheart will see familiar faces here, but knowledge of that book isn't required. . . . The book's message is a worthy one: 'It is no small thing, to have a gentle heart.'" — Bulletin of the Center for Children's Books
"Twelve-year-old twin sisters Brier and Thorn . . . live in war-torn Vale. Their soldiers battle a monster, Gulgot, who dwells in an ever-widening chasm. . . . LeGrand's story features loving siblings with very different personalities, setting up a familiar dynamic for children. The peril always seems real, evoked fully as the author switches from Thorn's to Brier's to Celestyna's to the Gulgot's internal thoughts. . . . [An] edgy, intricate fantasy." — School Library Journal
"Brier and Thorn Skystone are twin sisters . . . [and] answer to young Queen Celestyna, who was named to be the savior of the Vale, though that seems less and less likely as the days pass and a monster called the Gulgot strains to be released from his subterranean prison. . . . Can the three girls work together against the Old Wild magic, or is all lost? . . . This middle-grade fantasy is fun for younger teen readers, especially those who loved her Foxheart." — Booklist
Greenwillow Books, 9780062696663, 464pp.
Publication Date: April 20, 2021
About the Author
Claire Legrand is the author of Foxheart, The Cavendish Home for Boys and Girls, The Year of Shadows, and Some Kind of Happiness, as well as the New York Times-bestselling young adult fantasy Furyborn and its sequels. She is one of the four authors behind The Cabinet of Curiosities. Claire Legrand lives in New Jersey.