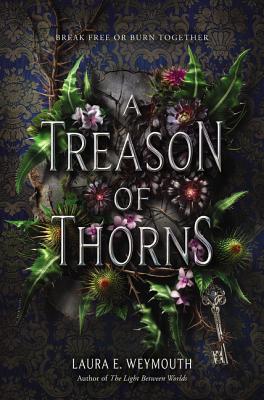 A Treason of Thorns (Hardcover)
HarperTeen, 9780062696908, 352pp.
Publication Date: September 10, 2019
Other Editions of This Title:
Paperback (10/20/2020)
* Individual store prices may vary.
Fall 2019 Kids Indie Next List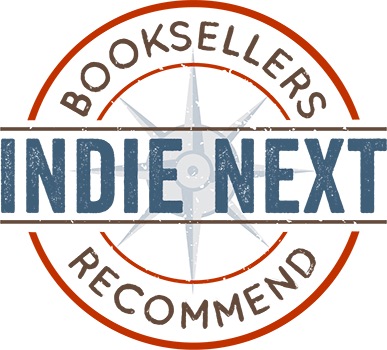 "Imagine being the caretaker of a powerful and magical house and its grounds, a house with the power to control the wind and rain and bring prosperity to the surrounding countryside. Imagine it all goes wrong and everything and everyone suffers because of it. Would you risk your life to save your house and restore the lands? Moody and atmospheric, with beautifully descriptive images, this is fantasy and magic at its best."
— Jane Simons, The Dog Eared Book, Palmyra, NY
View the List
Description
Dark, gripping, and utterly unique, this atmospheric historical fantasy from critically acclaimed author Laura E. Weymouth is perfect for fans of The Hazel Wood and Caraval.
Violet Sterling has spent the last seven years in exile, longing to return to Burleigh House. One of the six great houses of England, Burleigh's magic kept both the countryside and Violet happy.
That is, until her father's treason destroyed everything.
Now she's been given a chance to return home. But Burleigh isn't what she remembered. Wild with grief, Burleigh's very soul is crying out in pain. As its tormented magic ravages the countryside, Vi must decide how far she's willing to go to save her house—before her house destroys everything she's ever known.
A house left unchecked will lead to ruin.
But I will not let it ruin me.
About the Author
Laura E. Weymouth was born and raised in Ontario; she now lives in western New York, along with her husband, two wild-hearted daughters, a spoiled cat, and an indeterminate number of chickens. She is the author of the critically acclaimed The Light Between Worlds and can be found online at www.lauraeweymouth.com.
Praise For A Treason of Thorns…
"[A] moving 19-century fantasy… With lush prose and an eye for atmospheric detail, Weymouth adeptly spins a tale in which the heroine is torn between passion and purpose, destruction and duty."
— Publishers Weekly (starred review)

"Weymouth's prose is lush and evocative, filled with palpable descriptions and compelling mystery… Spellbinding."
— Kirkus Reviews

"Weymouth captures a feisty character in Violet, a well-bred girl who doesn't take no for an answer. Rich in language and imagery with characters readers want to get to know better, this title's a keeper."

— ALA Booklist

"A piercing, luminous tale of legacies and devotion, and the many faces of home: a place you remember being loved, a place you fight to protect, and a place that may eat you alive."
— Rosamund Hodge, author of Cruel Beauty

"Lyrical and inventive, this story of heart and home, of love lost and found again, is sure to stay with readers long after the last page is turned."
— Megan Bannen, author of The Bird and the Blade

"A Treason of Thorns is an original, engrossing YA fantasy that explores the bonds of family, the cost of freedom, and what truly makes a home. Built like a rolling clap of thunder, Weymouth's tale is spun of dark magic, unspoken love, and finding the balance between fate and freedom."
— Sarah Henning, author of Sea Witch & Sea Witch Rising

"A Treason of Thorns is a fierce and haunting book that grew brambles around my heart and held me captive. I could not escape the power of its wild magic, or the raw, indomitable spirit of its heroine as she fought to redefine the meaning of home."
— Margaret Rogerson, New York Times bestselling author of An Enchantment of Ravens

"A Treason of Thorns feels completely new and fresh… it's a story that will likely surprise you."
— Culturess

"Unusual and delightfully creative… a highly satisfying stand-alone fantasy."
— NPR

"Lushly atmospheric [with] an unusual but compelling love triangle… A Treason of Thorns is told with nuance, delicate but deft world-building, and charged with emotion."
— Canadian Review of Materials

"Moody and atmospheric, with beautifully descriptive images, this is fantasy and magic at its best."
— Shelf Awareness

Praise for THE LIGHT BETWEEN WORLDS:  < "Emotional and poignant… a powerful, magical debut for all YA fantasy shelves. Hand this to anyone who ever wondered what may have happened to the Pevensie children after Narnia."
— School Library Journal (starred review)

"In this love letter to portal fantasies and Narnia, Weymouth infuses her characters with a rich panoply of emotions set against wartime England. A shining thread of hope and healing mitigates the book's heartbreak and underlying trauma, suggesting a bright future for all involved."
— Publishers Weekly (starred review)

"A mystical novel about three siblings finding, then losing, then finding their ways home again."
— Kirkus Reviews

"An achingly lovely take on finding your own world. I loved this beautiful book!"
— Melissa Albert, New York Times bestselling author of The Hazel Wood

"The perfect story for anyone who's ever searched for magic in the everyday, THE LIGHT BETWEEN WORLDS will break your heart and then make it whole again. Laura Weymouth wields words like she's casting spells, and the result is utterly enchanting."
— Sarah Glenn Marsh, author of the Reign of the Fallen series

"Haunting and beautiful, The Light Between Worlds is a love story to siblings, to the belief in magic, to discovering where you belong."
— Lori M Lee, author of the Gates of Thread and Stone series

"The Light Between Worlds is a lyrical exploration of one's true place – in the people we love, in ourselves, or in woodland realms beyond our ken – and the lengths we take to chase it."
— Destenie Fafard, Celler Door Books (Riverside, CA)

"The Narnia archetype of children finding passage to an adjacent world is given a powerful new perspective in The Light Between Worlds… Exceptional!"
— Kenny Brechner, Devaney, Doak & Garrett Booksellers (Farmington, ME)

" A luminous story, told with transcendent beauty and grace, THE LIGHT BETWEEN WORLDS is a haunting, unforgettable ode to hope, love, and loss. This is a book for all of us who grew up heartsick for the magical places to which we surely belonged, if only we could find them. I will never be the same after reading it."
— Margaret Rogerson, New York Times bestselling author of An Enchantment of Ravens


"With such lush, lyrical prose, this book grips your heart and doesn't let go until the last, stunning sentence."

— Amy Ewing, New York Times bestselling author of The Jewel

 "Finally, an "after Narnia" book that balances hope and loss, longing and belonging.  It's about coming back to the real world, but it's magical."
— Erin Bow, author of The Scorpion Rules 

"Even as Evelyn and Philippa navigate their exile from another world, Laura Weymouth reveals to us the real magic--born of sisterhood, nature, love and resilience--that resides in our own. THE LIGHT BETWEEN WORLDS is transfixing and unforgettable."  
— Sara Holland, New York Times bestselling author of Everless

"Weymouth offers a picture of severe depression beautified by her own luminous prose...she evokes a sense of empathy for Evelyn, and offers absolution and redemption for Philippa, who has to believe that her sister is in a better place." 
— Bulletin of the Center for Children's Books

"Anyone who knows that feeling of being in love with a fantasy world as a child can understand the longing that Evelyn feels for the Woodlands…. I am so compelled by this story and by these sisters who have lived in another world and must find contentment in our own."
— NPR

"More than just an entertaining read…[The Light Between Worlds is] filled with great characters, a timely theme, a perfectly captured setting, and a willingness to not only ask but dwell with the most enduring question in fantasy literature, 'what happens when our heroes and heroines return home?' I can think of no better fantasy book to share with a young adult."
— The NarniaFans Book Reviews