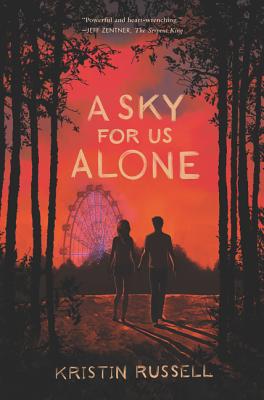 A Sky for Us Alone
Hardcover

* Individual store prices may vary.
Description
"A stirring, powerful, and heart-wrenching story of coming of age, falling in love, and trying to lead a life of dignity." —Jeff Zentner, award-winning author of The Serpent King
In Strickland County—a forgotten stretch of land in Southern Appalachia—there isn't a lot of anything to go around. But when eighteen-year-old Harlowe Compton's brother is killed by the Praters—the family who controls everything, from the mines to the law to the opioid trade—he wonders if the future will ever hold more than loss.
Until he meets Tennessee Moore. Even as she struggles with the worst of the cards she's been dealt, Tennessee makes Harlowe believe that they can dare to forge their own path. But as Harlowe searches for the answers behind his brother's death, his town's decay, and his family's dysfunction, he discovers truths about the people he loves—and himself—that are darker than he ever expected.
Now, Harlowe realizes, there's no turning back.
Praise For A Sky for Us Alone…
"A stirring, powerful, and heart-wrenching story of coming-of-age, falling in love, and trying to lead a life of dignity."
— Jeff Zenter, Morris Award-Winning Author of The Serpent King

"Driven by mystery and peppered with themes relevant to young readers such as identity, betrayal, and romance. A bleak yet compelling portrayal of Appalachian mountain life."
— Kirkus Reviews

"Complex and realistic…written with impressive nuance and strength. Russell's debut offers a moving picture of a specific time and place."
— ALA Booklist

"A gritty portrait of poverty and the opioid crisis in the rural South… Readers will be reminded of plotlines from Riverdale, and will appreciate the thoughtful character development and suspenseful pacing."
— School Library Journal

"The romance between Harlowe and Tennessee is the story's focus, but Harlowe's relationships with his family…will linger most with readers. Debut author Russell faithfully renders the distinctive cultural norms and stark realities of Appalachian life, including the depth of poverty, while reminding readers of the region's beauty and resilience. Along the way, she sends a subtle message that embracing one's background, rather than fighting against it, can provide a road to the future."
— Publishers Weekly

"Harlowe's melancholy narration makes this satisfying backcountry noir from the start... a vivid portrayal of a county literally and figuratively stained and disfigured by the mine, in which it's nearly impossible to thrive and from which it's nearly impossible to escape."
— Bulletin of the Center for Children's Books
Katherine Tegen Books, 9780062697028, 336pp.
Publication Date: January 8, 2019
About the Author
Kristin Russell grew up in Nashville, Tennessee. She has worked as a hairstylist for the last seventeen years and began writing fiction in the break rooms of salons between client appointments. Steeped in Nashville's music industry from an early age, Kristin is inspired by well-wrought lyrics and aims to bring the same craft to her fiction. She lives in Nashville with her son, Finn. You can follow her on Twitter @kristinrussell_.