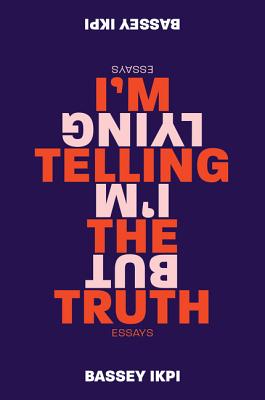 I'm Telling the Truth, but I'm Lying (Paperback)
Essays
Harper Perennial, 9780062698346, 272pp.
Publication Date: August 6, 2019
* Individual store prices may vary.
Description
A Publishers Weekly Spring Preview Selection
"A part of me was writing non-fiction short stories about things I remembered, while another part was preserving the lies I tell myself to ensure the truth doesn't kill me. This book is about those truths and the ways in which we parcel fact in order to survive."   —Bassey Ikpi
From her early childhood in Nigeria through her adolescence in Oklahoma, Bassey Ikpi lived with a tumult of emotions, cycling between extreme euphoria and deep depression—sometimes within the course of a single day. By the time she was in her early twenties, Bassey was a spoken word artist and traveling with HBO's Def Poetry Jam, channeling her life into art. But beneath the façade of the confident performer, Bassey's mental health was in a precipitous decline, culminating in a breakdown that resulted in hospitalization and a diagnosis of Bipolar II.
In I'm Telling the Truth, But I'm Lying, Bassey Ikpi breaks open our understanding of mental health by giving us intimate access to her own. Exploring shame, confusion, medication, and family in the process, Bassey looks at how mental health impacts every aspect of our lives—how we appear to others, and more importantly to ourselves—and challenges our preconception about what it means to be "normal."  Viscerally raw and honest, the result is an exploration of the stories we tell ourselves to make sense of who we are—and the ways, as honest as we try to be, each of these stories can also be a lie.
About the Author
Bassey Ikpi is a Nigerian-American writer, ex-poet, constant mental health advocate, underachieving overachiever and memoir procrastinator. She lives in Maryland with her soccer superstar son.  www.basseyikpi.com/