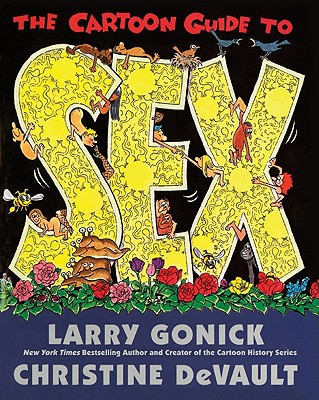 A Cartoon Guide to Sex (Paperback)
HarperResource, 9780062734310, 256pp.
Publication Date: May 19, 1999
Description
From the first eye contact to the therapist's couch, from the throes of ecstasy to the nitty-gritty of safer sex, from the world's sexiest animal to the dating jungle, The Cartoon Guide to Sex covers everything you've always wanted to know about sex. Frank, informative, and written with Larry Gonick's characteristic comic verve and scientific accuracy, this book gives a comprehensive discussion of the spectrum of human sexuality, including sexual structures and functions, gender roles and sexual identity, sexual arousal and response, sexual communication, love, marriage and other arrangements, contraception, and sexual health -- without the fig leaves.
Advertisement