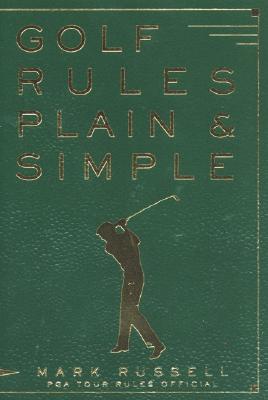 Golf Rules Plain & Simple (Paperback)
William Morrow Paperbacks, 9780062736680, 144pp.
Publication Date: September 8, 1999
* Individual store prices may vary.
Description
"The game's big lie is that the rules of golf are simple. The actual fact is that they are complex and confusing, which is why millions of earnest amateurs unwittingly violate them every time they play. PGA Tour official Mark Russell is one of golf's best at making complicated rules decisions clear and understandable to the best players in the world, and now he's presenting his common sense approach in plain drawings and plainer English. If you want to truly understand the rules and confidently play by them, read this book."
-- Jaime Diaz, Sport Illustrated
About the Author
Mark Russell is a former golf teacher and director of golf at Walt Disney World in Orlando, Florida. Since 1983, Russell has been a rules official for the PGA TOUR.
John Andrisani is a former editor of Golf Magazine and author of several best-selling books with the world's top PGA TOUR players and golf instructors.
Jeff Blanton is a freelance photographer whose work has appeared in popular golf magazines and books by renowned golf professionals and teachers.
John Andrisani is the author of The Hogan Way and The Bobby Jones Way. He has also written books with top teachers and tour players and he contributes instruction to various golf and other popular magazines. Andrisani, a low-handicap golfer, is a former course record holder and winner of the World Golf Writers' Championship. He lives in Sarasota, Florida.
or
Not Currently Available for Direct Purchase