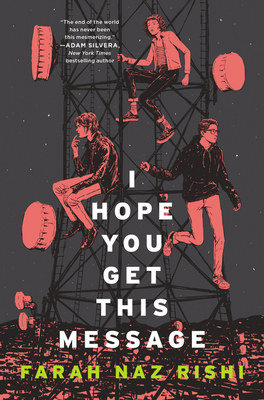 I Hope You Get This Message (Hardcover)
HarperTeen, 9780062741455, 432pp.
Publication Date: October 22, 2019
* Individual store prices may vary.
About the Author
Farah Naz Rishi is a Pakistani American Muslim writer and voice actor, but in another life, she's worked stints as a lawyer, a video game journalist, and an editorial assistant. She received her BA in English from Bryn Mawr College, her JD from Lewis & Clark Law School, and her love of weaving stories from the Odyssey Writing Workshop. When she's not writing, she's probably hanging out with video game characters. You can find her at home in Philadelphia, or on Twitter @far_ah_way.
Praise For I Hope You Get This Message…
"A stunning and bold debut, the kind of sweeping story that is devoured in a single sitting. Part Arrival, part They Both Die at the End, this is an emotional tale of three kids who face their own demise with hope, courage, and a whole lot of bad decisions."
— Mark Oshiro, Schneider Award-winning author of Anger Is a Gift

"Heart-wrenching, absorbingly clever, and beautifully written. Rishi deftly balances a tale of global consequences with riveting, intimate, and deeply personal stories. I Hope You Get This Message is one of the best and freshest YA stories I've seen in a long time."
— R.F. Kuang, author of The Poppy War