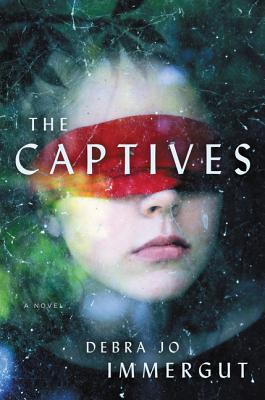 The Captives
A Novel
Hardcover

* Individual store prices may vary.
Other Editions of This Title:
Digital Audiobook (6/4/2018)
Paperback (6/4/2019)
Compact Disc (6/5/2018)
MP3 CD (6/5/2018)
Compact Disc (6/5/2018)
Description
A Recommended Summer Read from
Vanity Fair * New York Post * BBC
The riveting story of a woman convicted of a brutal crime, the prison psychologist who recognizes her as his high-school crush—and the charged reunion that sets off an astonishing chain of events with dangerous consequences for both
As an inmate psychologist at a state prison, Frank Lundquist has had his fair share of surprises. But nothing could possibly prepare him for the day in which his high school object of desire, Miranda Greene, walks into his office for an appointment. Still reeling from the scandal that cost him his Manhattan private practice and landed him in his unglamorous job at Milford Basin Correctional Facility in the first place, Frank knows he has an ethical duty to reassign Miranda's case. But Miranda is just as beguiling as ever, and he's insatiably curious: how did a beautiful high school sprinter and the promising daughter of a congressman end up incarcerated for a shocking crime? Even more compelling: though Frank remembers every word Miranda ever spoke to him, she gives no indication of having any idea who he is.
Inside the prison walls, Miranda is desperate and despairing, haunted by memories of a childhood tragedy, grappling with a family legacy of dodgy moral and political choices, and still trying to unwind the disastrous love that led to her downfall. And yet she is also grittily determined to retain some control over her fate. Frank quickly becomes a potent hope for her absolution—and maybe even her escape.
Propulsive and psychologically astute, The Captives is an intimate and gripping meditation on freedom and risk, male and female power, and the urges toward both corruption and redemption that dwell in us all.
Praise For The Captives: A Novel…
"A swift, clever two-hander. . . . [The Captives] dissolves and reconstitutes its characters' notions of what a prisoner owes a prison or a doctor owes a patient." — New York Times Book Review
"Begins as an incisive portrait of two people who encounter each other in a moment of weakness, but slowly blooms into a plot-driven escapade with a surprising turn of the screw." — Vanity Fair
"Just being honest: I do judge a book by its cover, and this one sent a chill down my spine. The story inside did not disappoint...Tortured, fascinating, and hard to look away from. Immergut used to teach writing in prisons, and her expertise on both subjects shows." — Glamour
"The Captives is a fascinating psychological thriller about the lengths that we will go to in order to save people from themselves. . . . A rollercoaster ride that will keep you engrossed until the very last page." — Bitch Magazine
"Orange is the New Black meets Gone Girl in this ingenious psychological thriller...Immergut burrows inside the heads of her two main characters...Immergut's book begins as an incisive psychological portrait of two mismatched individuals and morphs into a nail-biting thriller." — Publishers Weekly
"The book speeds toward an unexpected finale which questions the idea of right and wrong...the forward surge of the narrative never slows, pulling the reader along for the ride. Immergut has spun an interesting tale with fully realized characters whose ups and downs are compelling — Kirkus Reviews
"With its see-saw of quixotic emotions, Immergut's stunning debut is a taut psychological drama that explores [her characters'] nuanced contemplation of an unimaginable future and an unspeakable past." — Booklist
"Love, particularly early love, never lets us go completely...The Captives unfurls with both speed and authenticity hurling the reader deep into the mysteries of the human heart." — Darcey Steinke, author of Sister Golden Hair and Suicide Blonde
"The Captives is a powerful novel, complex, dark, and enthralling. The story is riveting, all the way to the thrillingly twisted ending. Immergut's brand of literary noir masterfully interweaves points of view, voices, and temporal shifts, with dialogue as sharp and clean as cut glass. Bravo!" — Kate Christensen, author of The Great Man and Blue Plate Special
"The weight of deception on an otherwise honorable being, and the strain of fearful events and discoveries is Debra Jo Immergut's subject... The Captives is a compelling story of two disparate individuals, only one of whom believes that consolation is more important than truth." — Susanna Moore, author of In the Cut
"Debra Jo Immergut's psychological thriller had me captivated from the first page. Its two lost souls come together like the meeting of nitrogen and glycerine, a desperate female prisoner and a prison psychologist about to cross the line. A mesmerizing debut." — Janet Fitch, author of White Oleander and The Revolution of Marina M.
"The Captives is psychologically astute and wise with equal doses of power and pain. Immergut mines the depths of the human psyche to reveal how weakness can turn into obsession and how a single misstep can send a life careening off course." — Ivy Pochoda, author of Visitation Street and Wonder Valley
"The Captives knows obsession. Pair a female McEwan with du Maurier and you know some of the pleasures of Immergut. The book will lure you to read quickly, sure, yet deeper metaphysical questions will linger...Smart, humanistic...The Captives' characters are pure hunger." — Edie Meidav, author of Kingdom of the Young and Lola, California

"This novel had me completely in its grip...A smart, artful, engrossing read that thrums with a kind of twisted elegance that hearkens back to old school classic noir films and draws you into its 'thrall of dangerous love.'" — Sharon Guskin, author of The Forgetting Time
"Not a word is out of place in The Captives. What a rare gift. If you're a reader looking for a multidimensional thriller with exceptional characterization, watertight prose, and a wealth of uncomfortable, fascinating ideas about family and identity, Debra Jo Immergut has, at long last, written one for you." — Los Angeles Review of Books
Ecco, 9780062747549, 288pp.
Publication Date: June 5, 2018
About the Author
Debra Jo Immergut is the author of the Edgar-nominated novel The Captives and the story collection Private Property. She has been awarded a MacDowell fellowship and a Michener fellowship. Her literary work has been published in American Short Fiction and Narrative. As a journalist, she has been a frequent contributor to the Wall Street Journal and the Boston Globe. She has an MFA from the Iowa Writers' Workshop.
or
Not Currently Available for Direct Purchase