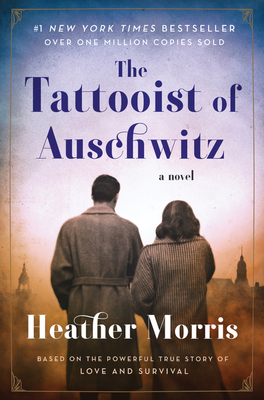 The Tattooist of Auschwitz
A Novel
Paperback

* Individual store prices may vary.
Other Editions of This Title:
Digital Audiobook (9/3/2018)
Hardcover (9/4/2018)
Paperback, Large Print (9/4/2018)
Paperback, Chinese (9/25/2019)
September 2018 Indie Next List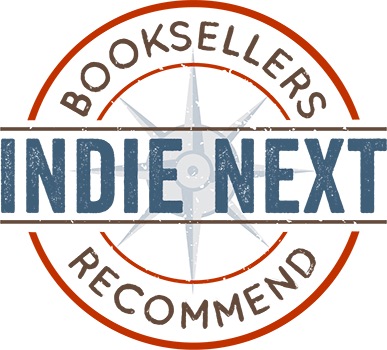 "I devoured
The Tattooist of Auschwitz
, a powerful book based on a true story, in two sittings. Lale, a Slovakian Jew at Auschwitz-Birkenau, becomes the Tatowierer—the man responsible for tattooing every prisoner who arrives at the concentration camp. Seen by some as a collaborator, Lale must make impossible choices to keep himself and his friends alive. Incredibly, Lale tattoos the woman who will become the love of his life. The power of their love in the face of unmitigated horror makes for one of the most compelling WWII books I have ever read."
— Carrie Deming, The Dog Eared Book, Palmyra, NY
View the List
Winter 2018 Reading Group Indie Next List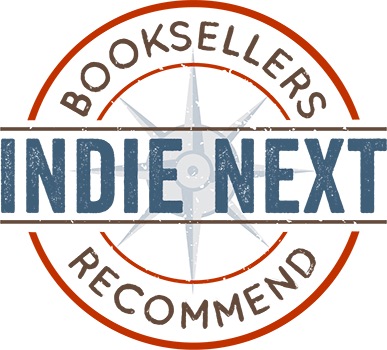 "Holocaust survivor Ludwig (Lale) Sokolov met with author Heather Morris for three years before his death in order to recount his harrowing experiences in the Auschwitz concentration camp during WWII. His story was developed in this novel about an Auschwitz prisoner (Lale) who survives by learning to tattoo numbers onto the arms of incoming camp prisoners. After tattooing one woman, he is determined to have her as his future wife, and resolves to survive the war. Traumatic events in the camp threaten to destroy him and his girl. In the back, Morris includes photographs, a map of the camp, and a postwar follow up on Lale, his wife, his family, some of the prisoners, and his guards. Agonizing, yet triumphant."
— Robin Allen, Forever Books, St. Joseph, MI
View the List
Description
 #1 New York Times Bestseller and #1 International Bestseller
This beautiful, illuminating tale of hope and courage is based on interviews that were conducted with Holocaust survivor and Auschwitz-Birkenau tattooist Ludwig (Lale) Sokolov—an unforgettable love story in the midst of atrocity.
"The Tattooist of Auschwitz is an extraordinary document, a story about the extremes of human behavior existing side by side: calculated brutality alongside impulsive and selfless acts of love. I find it hard to imagine anyone who would not be drawn in, confronted and moved. I would recommend it unreservedly to anyone, whether they'd read a hundred Holocaust stories or none."—Graeme Simsion, internationally-bestselling author of The Rosie Project
In April 1942, Lale Sokolov, a Slovakian Jew, is forcibly transported to the concentration camps at Auschwitz-Birkenau. When his captors discover that he speaks several languages, he is put to work as a Tätowierer (the German word for tattooist), tasked with permanently marking his fellow prisoners.
Imprisoned for over two and a half years, Lale witnesses horrific atrocities and barbarism—but also incredible acts of bravery and compassion. Risking his own life, he uses his privileged position to exchange jewels and money from murdered Jews for food to keep his fellow prisoners alive.
One day in July 1942, Lale, prisoner 32407, comforts a trembling young woman waiting in line to have the number 34902 tattooed onto her arm. Her name is Gita, and in that first encounter, Lale vows to somehow survive the camp and marry her.
A vivid, harrowing, and ultimately hopeful re-creation of Lale Sokolov's experiences as the man who tattooed the arms of thousands of prisoners with what would become one of the most potent symbols of the Holocaust, The Tattooist of Auschwitz is also a testament to the endurance of love and humanity under the darkest possible conditions.
Praise For The Tattooist of Auschwitz: A Novel…
"Based on a true story, the wrenching yet riveting tale of Lale's determination to survive the camp with Gita is a moving testament to the power of kindness, ingenuity, and hope."
  — People
"Like the Nobel Prize-winning author Elie Wiesel's Night, Morris' work takes us inside the day-to-day workings of the most notorious German death camp. Over the course of three years, Morris interviewed Lale, teasing out his memories and weaving them into her heart-rending narrative of a Jew whose unlikely forced occupation as a tattooist put him in a position to act with kindness and humanity in a place where both were nearly extinct." — BookPage
"The Tattooist of Auschwitz is the story of hope and survival against incredible odds and the power of love." — Popsugar
"The Tattooist of Auschwitz is an extraordinary document.. I find it hard to imagine anyone who would not be drawn in, confronted and moved. I would recommend it unreservedly to anyone, whether they'd read a hundred Holocaust stories or none." — Graeme Simsion, internationally-bestselling author of The Rosie Project
"What an extraordinary and important book this is. We need as many memories of the Holocaust as we can retain, and this is a moving and ultimately uplifting story of love, loyalties and friendship amidst the horrors of war." — International bestseller Jill Mansell
"As many interviews as I did with Holocaust survivors for the Shoah Foundation and as many devastating testimonies as I heard, I could not stop reading THE TATTOOIST OF AUSCHWITZ—an extraordinary story of love so fierce it sustained people enduring the unimaginable. Read it, share it, remember it." — Jenna Blum, NYT and international bestselling author of Those Who Save Us and The Lost Family 
"To many, this book will be most appreciated for its powerful evocation of the everyday horrors of life as a prisoner in a concentration camp, while others will be heartened by the novel's message of how true love can transcend even the most hellishly inhuman environments. This is a perfect novel for book clubs and readers of historical fiction." — Publishers Weekly
"..this is a powerful, gut-wrenching tale that is hard to shake off." — Kirkus Reviews
"Although one might suspect that there's far more to his past than is revealed here, much of Lale's story's complexity makes it onto the page. And even though it's clear that Lale will survive, Morris imbues the novel with remarkable suspense."
 
— Booklist
Harper Paperbacks, 9780062797155, 288pp.
Publication Date: September 4, 2018
About the Author
Heather Morris is a native of New Zealand, now resident in Australia. For several years, while working in a large public hospital in Melbourne, she studied and wrote screenplays, one of which was optioned by an Academy Award-winning screenwriter in the US. In 2003, Heather was introduced to an elderly gentleman who 'might just have a story worth telling'. The day she met Lale Sokolov changed both their lives. Their friendship grew and Lale embarked on a journey of self-scrutiny, entrusting the innermost details of his life during the Holocaust to her. Heather originally wrote Lale's story as a screenplay – which ranked high in international competitions – before reshaping it into her debut novel, The Tattooist of Auschwitz.
Book Videos
1. How did you feel about Lale when he was first introduced, as he arrived in Auschwitz?  How did your understanding of him change throughout the novel?
2. What qualities did Lale have that influenced the way he was treated in the camp?  Where did those qualities come from?
3. Survival in the camp depended on people doing deeds of questionable morality.  Lale became the tattooist, but how did Gita's choices affect her survival?  What about her friend who befriended a Nazi?
4. Inmates in the concentration camp had to make life-or-death decisions every day.  Why did some make the "right" decisions and survive while others did not?
5. Discuss some of the small acts of humanity carried out by individuals in The Tattooist of Auschwitz. How did these small acts of kindness have greater implications? Did it make you reconsider what you believe to be brave or heroic? Did this make you think differently about the impact of your own everyday actions?
6. The Tattooist of Auschwitz makes clear that there were also non-Jewish prisoners in the camp. How did the treatment of Jews differ from that of non-Jews? How did differences manifest themselves?
7. Had Gita and Lale met in a more conventional way, would they have developed the same kind of relationship?  How did their circumstances change the course of their romance?
8. In what ways were the relationships between Gita and her friends different from the usual friendships between teenage girls?  In what ways were they similar?
9. In what ways was Lale a hero?  In what ways was he an ordinary man?
10. Lale faced danger even after the camp was liberated.  How did his experiences immediately after liberation prepare him for the rest of his life?
11. How does The Tattooist of Auschwitz change your perceptions about the Holocaust in particular, and war in general?  What implications does this book hold for our own time?