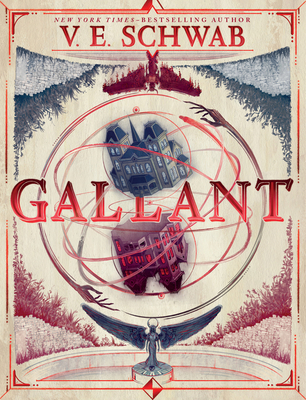 Gallant
Hardcover

* Individual store prices may vary.
Other Editions of This Title:
Digital Audiobook (3/7/2022)
Digital Audiobook (2/28/2022)
Paperback (5/30/2023)
Library Binding, Large Print (10/26/2022)
MP3 CD (3/1/2022)
Compact Disc (3/1/2022)
March/April 2022 Kids Indie Next List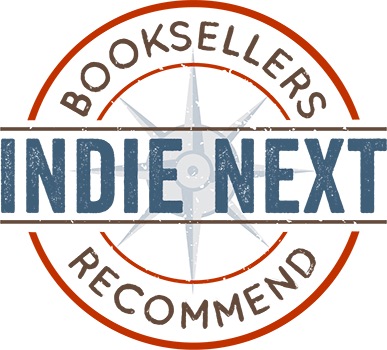 "A family curse, a haunted house, and a shadow realm await Olivia Prior as she returns to her ancestral home, despite her mother's ominous final warning. A dark fantasy perfect for fans of Neil Gaiman and Melissa Albert. Not one to miss!"
— Matilda McNeely, Little Shop of Stories, Decatur, GA
View the List
Description
AN INSTANT #1 NEW YORK TIMES BESTSELLER
A KIRKUS BEST BOOK
A USA TODAY BESTSELLER
A NATIONAL INDIE BESTSELLER
"A bone-chilling standalone . . . which fuses Shirley Jackson's gothic horror sensibilities with the warmth and dark whimsy of Neil Gaiman."—Publishers Weekly (starred review)
"Gripping worldbuilding, well-rounded characters, and fantastic horror."—Kirkus Reviews (starred review)
"Unsettling and intriguing."—Bulletin of the Center for Children's Books (starred review)
Everything casts a shadow. Even the world we live in. And as with every shadow, there is a place where it must touch. A seam, where the shadow meets its source.
#1 New York Times–bestselling author V. E. Schwab weaves a dark and original tale about the place where the world meets its shadow, and the young woman beckoned by both sides. The Secret Garden meets Crimson Peak in this stand-alone novel perfect for readers of Holly Black and Neil Gaiman.
Olivia Prior has grown up in Merilance School for Girls, and all she has of her past is her mother's journal—which seems to unravel into madness. Then, a letter invites Olivia to come home to Gallant. Yet when Olivia arrives, no one is expecting her. But Olivia is not about to leave the first place that feels like home; it doesn't matter if her cousin Matthew is hostile, or if she sees half-formed ghouls haunting the hallways.
Olivia knows that Gallant is hiding secrets, and she is determined to uncover them. When she crosses a ruined wall at just the right moment, Olivia finds herself in a place that is Gallant—but not. The manor is crumbling, the ghouls are solid, and a mysterious figure rules over all. Now Olivia sees what has unraveled generations of her family, and where her father may have come from.
Olivia has always wanted to belong somewhere, but will she take her place as a Prior, protecting our world against the Master of the House? Or will she take her place beside him?
New York Times–bestselling author V. E. Schwab crafts a vivid and lush novel that grapples with the demons that are often locked behind closed doors. An eerie, stand-alone saga about life, death, and the young woman beckoned by both. Readers of Neil Gaiman, Holly Black, Melissa Albert, and Garth Nix will quickly lose themselves in this novel with crossover appeal for all ages.
Praise For Gallant…
"A haunting and beautifully tilled garden of darkness, V. E. Schwab's Gallant unearths the shadows—webs of family history, the price of deadly bargains, and the secrets we guard—plunging readers into a triumphant tale that can't be missed." — Dhonielle Clayton, New York Times–bestselling author
"Seeking a place to call home, Olivia uncovers long-buried secrets after arriving at Gallant. . . . Olivia unravels the ominous secrets of both her family and the house, where ghouls lurk around every corner and the dilapidated garden gate calls to her. The evolving relationships between Olivia and her found family shine, and themes of freedom, the self, and belonging are well depicted. . . . The gripping writing and effective incorporation of horror elements, including haunting, inky artwork, are satisfyingly spine-tingling." — Kirkus Reviews (starred review)
"Olivia is elated to receive a letter from her uncle Arthur, inviting her to come live at Gallant, the Priors' estate. Upon arriving, however, Olivia learns that Arthur is dead, and neither her ill-tempered cousin, Matthew, nor the manor's kindly caretakers are expecting her. . . . [But] she's determined to uncover the truth regarding her family's past in this place. Evocative prose, eerie [black and white] artwork by Šumberac, and superbly rendered characters . . . elevate this affective, bone-chilling standalone from Schwab, which fuses Shirley Jackson's gothic horror sensibilities with the warmth and dark whimsy of Neil Gaiman." — Publishers Weekly (starred review)
"Fourteen-year-old Olivia is grateful, if a little shocked, when she receives a letter from a previously unknown uncle inviting her to his manor estate, Gallant. . . . This story strikes just the right balance between menace and melancholy, and the undercurrent of grief running beneath the suspense and horror brings emotional nuance and deep sympathy for each character . . . Schwab's exquisite prose is rich . . . A surefire hit . . . [for] any reader looking for a dark read on a stormy night." — Bulletin of the Center for Children's Books (starred review)
"When a letter arrives at Merilance inviting Olivia to come to Gallant, a mysterious old home, she may finally have found the family she's always wanted. . . . Schwab nestles this story of heritage and hope into rich, evenly paced prose. Readers of character-driven literary fiction will be mesmerized by this darkly magical tale. . . . [Gallant] will appeal to all her audiences." — Booklist
"Schwab uses a blend of Gothic, fantasy, and horror to create an unsettling story that reads like a cautionary folktale to beware the shadows. . . . There is so much grief in this story: over losing family, home, and the way things were. . . . A must-buy for . . . [fans of] Holly Black, Neil Gaiman, Emily Lloyd-Jones, and other authors of creepy and unnerving tales." — School Library Journal
"[When] a letter arrives from a hitherto-unknown uncle, welcoming Olivia back home to the family estate . . . she discovers a mirrored world where a Death-like demon reigns, making knights of his shadows and sucking the life out of every living thing. . . . Olivia is a stalwart and sympathetic heroine, whose actions occasionally defy the rules of the house but never those of the heart. Bittersweet, gripping, and with atmosphere to spare, Schwab's latest gothic tale is exactly the right mix of dark and delightful." — Horn Book Magazine
Greenwillow Books, 9780062835772, 352pp.
Publication Date: March 1, 2022
About the Author
V. E. Schwab is the #1 New York Times bestselling author of more than twenty books, ranging from middle grade to teen to adult. Her books have garnered critical acclaim and been featured in the New York Times, Entertainment Weekly, the Washington Post, and NPR; have been translated into more than a dozen languages; and been optioned for television and film. Schwab, an avid traveler, received her MFA from the University of Edinburgh, where her thesis was about the presence of monsters in medieval art. She lives in Edinburgh, Scotland.