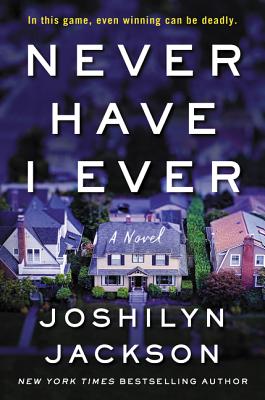 Never Have I Ever (Hardcover)
A Novel
William Morrow, 9780062855312, 352pp.
Publication Date: July 30, 2019
Other Editions of This Title:
Paperback (4/28/2020)
Paperback, Large Print (7/30/2019)
Compact Disc (7/30/2019)
Mass Market (3/9/2021)
Compact Disc (7/30/2019)
MP3 CD (7/30/2019)
Pre-Recorded Audio Player (8/1/2019)
* Individual store prices may vary.
August 2019 Indie Next List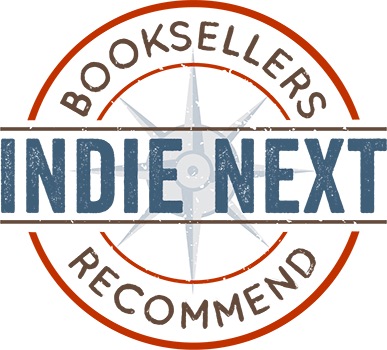 "
Never Have I Ever
will take you on a breathtaking journey from beginning to end. Jackson weaves a masterful mystery with unexpected twists and turns on every page. The story follows Amy Whey, a Florida housewife with a dark secret safely buried in the past until a stranger shows up to her neighborhood book club and starts a game that hurtles her back into her deepest, most hidden secrets. This story kept me guessing until the very end and still managed to surprise me. This is shaping up to be my favorite novel of the year."
— Dean Hunter, Fountain Bookstore, Richmond, VA
View the List
Description
"Wonderful—suspense and surprises, real characters, and a scary, ominous backbeat.  This feels like the book Jackson was born to write." —Lee Child, New York Times bestselling author

Named a Best Book by USA Today • People • The Wall Street Journal • Time • Entertainment Weekly • Bustle • and many more!

From New York Times bestselling author Joshilyn Jackson, a twisting novel of domestic suspense in which a group of women play a harmless drinking game that escalates into a war of dark pasts
In this game, even winning can be deadly...
Amy Whey is proud of her ordinary life and the simple pleasures that come with it—teaching diving lessons, baking cookies for new neighbors, helping her best friend, Charlotte, run their local book club. Her greatest joy is her family: her devoted professor husband, her spirited fifteen-year-old stepdaughter, her adorable infant son. And, of course, the steadfast and supportive Charlotte. But Amy's sweet, uncomplicated life begins to unravel when the mysterious and alluring Angelica Roux arrives on her doorstep one book club night.
Sultry and magnetic, Roux beguiles the group with her feral charm. She keeps the wine flowing and lures them into a game of spilling secrets. Everyone thinks it's naughty, harmless fun. Only Amy knows better. Something wicked has come her way—a she-devil in a pricey red sports car who seems to know the terrible truth about who she is and what she once did.
When they're alone, Roux tells her that if she doesn't give her what she asks for, what she deserves, she's going to make Amy pay for her sins. One way or another.
To protect herself and her family and save the life she's built, Amy must beat the devil at her own clever game, matching wits with Roux in an escalating war of hidden pasts and unearthed secrets. Amy knows the consequences if she can't beat Roux. What terrifies her is everything she could lose if she wins.
A diabolically entertaining tale of betrayal, deception, temptation, and love filled with dark twists leavened by Joshilyn Jackson's trademark humor, Never Have I Ever explores what happens when the transgressions of our past come back with a vengeance.
About the Author
Joshilyn Jackson is the New York Times bestselling author of nine novels, including gods in Alabama and The Almost Sisters. Her books have been translated into a dozen languages. A former actor, Jackson is also an award-winning audiobook narrator. She lives in Decatur, Georgia, with her husband and their two children.
Praise For Never Have I Ever: A Novel…
"[An] epic duel between two flawed women—it's the perfect thriller to round out your summer."
— People on Never Have I Ever

"Several plot twists are surprising and effective, and there are gripping sequences involving Amy's work as a deep-sea diver woven logically into the narrative... Perfect beach read."
— Wall Street Journal on Never Have I Ever

"Jackson has been establishing herself as a master of domestic suspense for years, and her hyped latest should do little to change that. A carefree neighborhood evening of games, gossip, and wine gradually evolves into something much more sinister, as engineered by a woman harboring unsettling secrets."
— Entertainment Weekly on Never Have I Ever

"Bestselling author Jackson packs in dramatic reveals about the women's complex histories."
— Time on Never Have I Ever

"Bestselling Jackson successfully trades her usual quirky Southern lit for darker psychological suspense in this latest highly recommended novel. Her prowess at writing affecting, character-driven fiction is on full display, and readers will devour the twisty, consuming story."
— Library Journal (starred review) on Never Have I Ever

"Nail-biting suspense.… Jackson builds on her talent for creating imperfect, capable, and multi-layered characters to write smart suspense, driven by the intelligence and determination of the instigator and her prey… Never Have I Ever marks a new high in Jackson's career."
— Booklist (starred review) on Never Have I Ever

"Wonderful—suspense and surprises, real characters, and a scary, ominous backbeat.  This feels like the book Jackson was born to write."
— Lee Child, New York Times Bestselling Author, on Never Have I Ever

"A smart, original thriller with real, compelling characters and a chilling reveal. I couldn't turn the pages fast enough."
— Clare Mackintosh, New York Times bestselling author of I Let You Go, on Never Have I Ever

"The more Roux and Amy became obsessed with each other, the more obsessed I became with the book. Jackson is a master... Fans of Joshilyn Jackson and newcomers alike will eat this book up. I did, and I'm hungry again."
— Sara Gruen, New York Times bestselling author of Water for Elephants, on Never Have I Ever

"A heart-pounding tale of cat and mouse with twists you won't see coming. Just when you think you couldn't be more shocked, Jackson delivers a mind-blowing ending. Riveting!"
— Liv Constantine, internationally bestselling author of The Last Mrs. Parrish, on Never Have I Ever

"[A] nail-biter....Winner takes all in this addictive, heart-thumping read."
— Family Circle Magazine on Never Have I Ever

"Joshilyn Jackson's newest novel weaves a wicked tale right from its opening pages...With excellent pacing, clever character development, fun plot twists and a palpable setting, Never Have I Ever is a binge-worthy read. Jackson brings her first thriller to the table this summer, and you don't want to miss it."
— BookPage.com on Never Have I Ever

"Jackson's novel is chock-full of dramatic reveals and twisty turns... Be warned: It's a stay-up-all-night kind of book. Compulsively readable."  
— Kirkus Reviews on Never Have I Ever

"If you're streaming the second season of "Big Little Lies," take a screen break to read Never Have I Ever by Atlanta author Joshilyn Jackson. The novel is a deliciously, twisty domestic suspense tale... It's Jackson's best yet."
— The Augusta Chronicle on Never Have I Ever

"We're looking forward to Never Have I Ever bringing Jackson the credit she deserves. Jackson's latest is a classic interloper tale—a woman named Roux enters the lives of a seemingly perfect family and of course, her disruption reveals all the family's darkest secrets."
— CrimeReads, "The Most Anticipated Crime Books of Summer"

"Entertaining . . . Well-developed, memorable characters and an action-packed plot."
— Publishers Weekly on Never Have I Ever

"One of the most entertaining books you will read this summer."
— Brooklyn Digest on Never Have I Ever

"This book is well written and full of twists and turns that seem to keep unraveling until the end… It will keep you turning page after page and just when you think you have it all figured out, you're left guessing even more. I would highly recommend this book and you won't regret reading it."
— BookTrib.com on Never Have I Ever
1. Never Have I Ever is told through Amy's eyes, but she doesn't always tell the reader all the facts. Would you consider Amy an unreliable narrator? How do you think the story might have differed from another perspective, particularly Roux's?
2. Amy describes diving as a solace because it reminds her how large the world is. Why is this idea a comfort to Amy? Do you have anything that offers you peace in the same way?
3. No one is all bad or all good. Should a person be defined by their worst actions or their best? Can anything eventually be forgiven?
4. Roux is an elusive character who Amy has many theories about as the story progresses. Who did you think Roux was? How did your theories change as you read?
5. Amy has a tendency to mother everyone around her: her child and step-child, her friend Char, Luca, and even her husband to some extent. Jackson has been quoted as saying that the most dangerous animal is "a mother anything." How does Amy's motherhood influence her moral choices and the risks she is willing to take?
6. Tig says, "You know what's weird? It's easier to forgive you than myself." Why do you think this is? Do you think we tend to blame ourselves more or less than we deserve?
7. Do you think it is possible to fully escape the past, or do our histories define us? Do you think it's ever possible to start over?
8. How did your impression of Amy and Charlotte's friendship change over the course of the book? Do you think Amy's methods of protecting Charlotte are right?
9. What are the differences in Amy's relationship with Davis versus Tig? Who do you think is her better match? Do you think, if the accident hadn't occurred, Amy's relationship with Tig might have gone differently?
10. What do you make of Roux's relationship with Luca? How do their lies throughout Never Have I Ever inform what you know about them now? Do you think the action Amy took was justifiable?
11. Never Have I Ever explores the idea of choosing the kind of person we want to be in life. Do you think Amy is a good person? How about Roux?
12. Following that, in what ways are Amy and Roux similar? Different? What do they begrudgingly respect about one another?