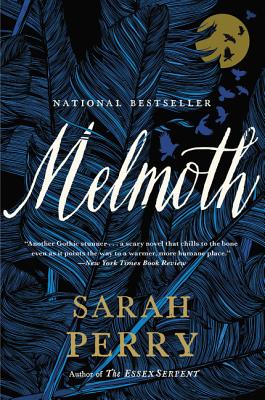 Melmoth
A Novel
Paperback

* Individual store prices may vary.
Other Editions of This Title:
Digital Audiobook (10/15/2018)
Paperback (10/16/2018)
Paperback, Large Print (10/23/2018)
Hardcover (10/16/2018)
Compact Disc (10/16/2018)
MP3 CD (10/16/2018)
Compact Disc (10/16/2018)
November 2018 Indie Next List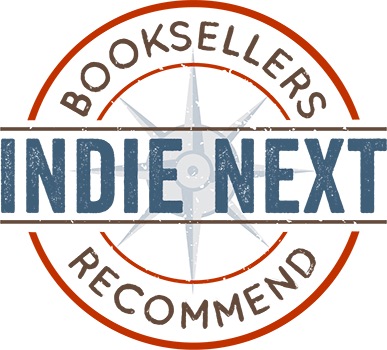 "
Melmoth
is evocative and atmospheric, the perfect book for a chilly night and the turning of the seasons. Through diaries, letters, and narration, we are introduced to the legendary Melmoth, who is cursed to wander the world alone and watch humans destroy themselves over and over. This quintessential gothic tale is set against the vivid backdrop of winter in Prague and populated by fully realized supporting characters and a protagonist with a hell of a secret. Melmoth, eternal witness to humanity at both its most banal and its most depraved, will haunt me."
— Chelsea Bauer, Union Avenue Books, Knoxville, TN
View the List
Description
From the internationally bestselling author of The Essex Serpent—soon to be an Apple TV+ Series
"Masterful...scary and smart, working as a horror story but also a philosophical inquiry into the nature of will and love. Perry did as much in her richly praised novel The Essex Serpent, but this is a deeper, more complex novel and more rewarding."—The Washington Post
In Melmoth, Sarah Perry's breathtaking follow-up to The Essex Serpent, a mysterious dark-robed figure has roamed the globe for centuries, searching for those whose complicity and cowardice have fed into the rapids of history's darkest waters—and now, it is heading in our direction.
It has been years since Helen Franklin left England. In Prague, working as a translator, she has found a home of sorts—or, at least, refuge. That changes when her friend Karel discovers a mysterious letter in the library, a strange confession and a curious warning that speaks of Melmoth the Witness, a dark legend found in obscure fairy tales and antique village lore. As such superstition has it, Melmoth travels through the ages, dooming those she persuades to join her to a damnation of timeless, itinerant solitude. To Helen it all seems the stuff of unenlightened fantasy.
But, unaware, as she wanders the cobblestone streets Helen is being watched. And then Karel disappears....
Praise For Melmoth: A Novel…
"Masterful…scary and smart, working as a horror story but also a philosophical inquiry into the nature of will and love. Perry did as much in her richly praised novel The Essex Serpent, but this is a deeper, more complex novel and more rewarding." — Washington Post
"Another Gothic stunner…a scary novel that chills to the bone even as it points the way to a warmer, more humane, place." — New York Times Book Review
"Ms. Perry, whose last book, The Essex Serpent, was a breakout hit, again proves herself a master of atmosphere." — Wall Street Journal
"The past few years have brought a glut of fashionably affectless and amoral fiction, to which Sarah Perry's fierce, full-hearted books about love and ethics feel like the perfect antidote." — NPR Book of the Year
"A gothic masterwork." — Entertainment Weekly
"The last few years have brought a glut of fashionably affectless and amoral fiction....Sarah Perry's fierce, full-hearted books about love and ethics feel like an antidote to that elegant apathy....In a world that feels desperate, chaotic, and unredeemable, Melmoth asks us to be witnesses for each other." — NPR
"Reels you in, using the same trick of all the best ghost stories, from The Turn of the Screw on: Is there really a ghost before you? Or do you see the projection of your own secret sins and desires? What is more frightening than the human?" — New York Times
"A novel that manages that vanishingly rare feat – being at once hugely readable and profoundly important…Perry's masterly piece of postmodern gothic is one of the great literary achievements of our young century." — The Guardian
"The author of The Essex Serpent casts another haunting spell in this exquisitely written gothic novel." — People
"Filled with thought-provoking ideas on historical guilt and personal responsibility, as well as a depth of learning…the message at its heart is an uplifting one; even if redemption for wrongdoing cannot always be achieved, there is power in bearing witness." — Financial Times
"An unforgettable achievement…Perry's heartbreaking, horrifying monster confronts the characters not just with the uncanny but also with the human: with humanity's complicity in history's darkest moments, its capacity for guilt, its power of witness, and its longing for both companionship and redemption." — Publishers Weekly (starred review)
"This fever dream of a novel will prove as compelling and all-consuming as The Essex Serpent." — Library Journal (starred review)
"[A] stylized, postmodern work by a masterly writer… a sobering, disturbing, yet powerful and moving book that cannot fail to impress. The stories-within-stories and the Jewish themes recall Dara Horn's The World to Come and Donna Tartt's The Goldfinch, although Melmoth presents different kinds of nightmares." — Booklist (starred review)
"A gorgeously wrought tale that feels as timeless as its title character and as real as the monster you're sure is sitting at the foot of your bed. Perry doesn't waste a word of this lean, taut novel...by the end you're happily trapped in its eerie embrace." — BookPage
 "A single-handed revival of the Gothic tradition."—New York — New York
"Ingenious… haunting, disquieting and memorable, and showcase[s] Perry's dazzling creative powers." — Minneapolis Star Tribune
"[A] spine-tingling, gloriously creepy tale … this is horror done masterfully." — Globe and Mail (Toronto)
"A richly layered novel that will likely blossom even further with repeated readings…Atmospheric, emotive, and hauntingly beautiful, there's so much to explore and so much to savor that it will undoubtedly follow you long after you finish." — AU Review
"A spine-tingling story about despair and regret...[Perry's] gorgeous lyricism and stunning prose make it difficult not to fall deeply for Melmoth, just as its fascinating characters and nested storytelling make it impossible not to get pulled into its darkness." — Bustle
"The best word to describe Melmoth, the latest novel from Essex Serpent author Sarah Perry, is lush. This is a novel where every sentence has been wrapped in layer upon layer of velvet." — Vox
"Arguably the most eagerly awaited novel of the year... a playful, bona fide page-turner." — Daily Mail (UK)
"Sarah Perry is the real deal, an accomplished and often beautiful writer, and this book, like her first two, is full of power and makes an unforgettable impact." — The Spectator
"The novel explores some of humanity's darkest actions, asks us to consider our deepest secrets and conveys the importance of bearing witness to unspeakable events. At the same time, it's also a novel of redemption, of the possibility of forgiveness, hope and reconciliation, and the healing power of love." — Radio 4
"Haunting…Whether you want an unsettling autumnal read or a compelling piece of literary horror, this book will satisfy your craving and keep you hooked till the very last page." — Book Riot
"Perry produces work that is substantial but also light of touch, filled with ambiguity, doubt and moral seriousness, and at the same time pacy, droll, vivid." — New Statesman
"Melmoth chooses not to flinch away in such a fashion but rather rushes, full tilt and without apology, towards the uncanny... This bold, ambitious piece of work is a serious contribution to contemporary gothic." — Literary Review
"Perry has crafted an atmospheric, gothic tale with the requisite bumps and shocks, but one that also asks profound and powerful questions about morality." — The Bookseller
"A very good, very enjoyable, very moving and very subtle novel…you won't expect the ending. And don't leave an empty chair outside." — The Scotsman
"Haunting" — Independent
"A brilliant, spooky meditation on the sins of history…If The Essex Serpent mined Victorian history for a legend and worked it up into a romance with broader social themes, then Melmoth repeats that trick in multiple dimensions." — New Republic
"In rich, lyrical prose, Perry weaves history and myth, human frailty and compassion, into an affecting gothic morality tale for 2018. A chilling novel about confronting our complicity in past atrocities—and retaining the strength and moral courage to strive for the future." — Kirkus Reviews (starred review)
Custom House, 9780062856401, 304pp.
Publication Date: October 1, 2019
About the Author
Sarah Perry is the internationally bestselling author of The Essex Serpent and After Me Comes the Flood. She lives in England.