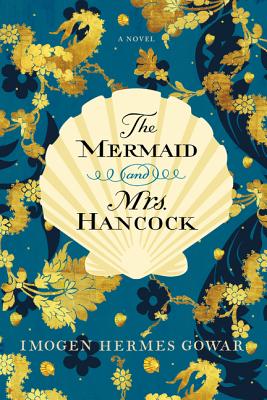 The Mermaid and Mrs. Hancock
A Novel
Hardcover

* Individual store prices may vary.
Other Editions of This Title:
Digital Audiobook (9/10/2018)
Digital Audiobook (9/10/2018)
Paperback (9/10/2019)
Library Binding, Large Print (1/9/2019)
Compact Disc (9/11/2018)
Compact Disc (9/11/2018)
MP3 CD (9/11/2018)
October 2018 Indie Next List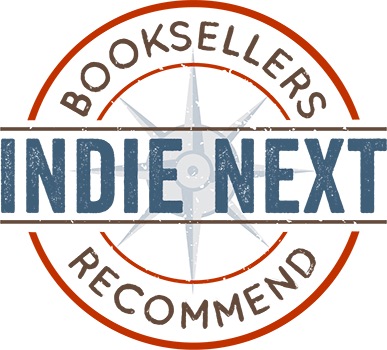 "This book was a pure delight from beginning to end. High-class escorts, nouveau riche merchants, madams, back-stabbings, broken hearts, mended hearts, parties, an angry mob, pining, mermaids: what more could you ask from a historical novel taking place in the late 18th century? The characters are so well-rounded I found myself cringing for them in their embarrassment and cheering for them in their triumph. The writing is so atmospheric it feels absolutely authentic. I can't remember the last time I enjoyed reading a book as much as I enjoyed reading this one. The only way to describe this book is as an absolute romp."
— Chelsea Bauer, Union Avenue Books, Knoxville, TN
View the List
Description
Shortlisted for the Baileys Women's Prize for Fiction • A Refinery 29 Favorite Book of the Year • A Booklist Top 10 First Novels of the Year • A People Best Book of the Fall
"Wonderful… completely transporting."  —Madeline Miller, New York Times bestselling author of Circe and The Song of Achilles
In 1780s London, a prosperous merchant finds his quiet life upended when he unexpectedly receives a most unusual creature—and meets a most extraordinary woman—in this much-lauded, atmospheric debut that examines our capacity for wonder, obsession, and desire with all the magnetism, originality, and literary magic of The Essex Serpent.
One September evening in 1785, Jonah Hancock hears an urgent knocking on his front door near the docks of London. The captain of one of Jonah's trading vessels is waiting eagerly on the front step, bearing shocking news. On a voyage to the Far East, he sold the Jonah's ship for something rare and far more precious: a mermaid. Jonah is stunned—the object the captain presents him is brown and wizened, as small as an infant, with vicious teeth and claws, and a torso that ends in the tail of a fish. It is also dead.
As gossip spreads through the docks, coffee shops, parlors and brothels, all of London is curious to see this marvel in Jonah Hancock's possession. Thrust from his ordinary existence, somber Jonah finds himself moving from the city's seedy underbelly to the finest drawing rooms of high society. At an opulent party, he makes the acquaintance of the coquettish Angelica Neal, the most desirable woman he has ever laid eyes on—and a shrewd courtesan of great accomplishment. This meeting sparks a perilous liaison that steers both their lives onto a dangerous new course as they come to realize that priceless things often come at the greatest cost.
Imogen Hermes Gowar, Britain's most-heralded new literary talent, makes her debut with this spellbinding novel of a merchant, a mermaid, and a madam—an unforgettable confection that explores obsession, wonder, and the deepest desires of the heart with bawdy wit, intrigue, and a touch of magic.
Praise For The Mermaid and Mrs. Hancock: A Novel…
"Wonderful… completely transporting."  — Madeline Miller, author of Circe and The Song of Achilles
"Set in 18th-century England, with characters you might meet in a Jane Austen novel…. Gowar writes rounded, believable personalities. Her language crackles with ingenuity and grace, and she has an eye for the everyday particulars." — Chicago Tribune
"This glittering debut novel examines every rung of 18th-century London's social ladder with keen wit and in delicious detail." — People
"Gowar's debut delivers… anchored by Angelica, who contains an incredible complexity to her identity as a sex worker, as a wife and as a woman just trying to survive…. Gowar brings her story to life with lush, immersive descriptions." — USA Today
"It's hard to believe that this brilliant and sure-footed work is a debut novel. Gowar's feel for the spirit of the period is spot on… with an unsentimental acknowledgment of the harsh entrapments occasioned by gender, class and race; her prose sparkles with sly wit, inviting inevitable comparisons to Jane Austen." — Minneapolis Star Tribune
"Splendid…. One of the delights of this knowingly preposterous story is the dialectic it constructs between the real and the fantastic…. Each quality… infects the other: The real world of 18th-century London seems both lavish and perishable, and the fantastic world of mermaids feels deadly real." — John Vernon, New York Times Book Review
"It's hard to believe that this brilliant and sure-footed work is a debut novel. Gowar's feel for the spirit of the period is spot on… with an unsentimental acknowledgment of the harsh entrapments occasioned by gender, class and race; her prose sparkles with sly wit, inviting inevitable comparisons to Jane Austen." — Entertainment Weekly
"A fascinating, beautifully written, semi-historical take on mermaid mania, with two complicated human beings at the center of it." — Bustle
"Imogen Hermes Gowar explores eighteenth-century class, race and human curiosity in this brilliantly written novel. The characters are so powerful that overwhelm the story plot. This fairy-tale novel is full of imagination. This debut novel with a lot of romance makes Imogen Hermes Gowar a welcome voice in fiction." — Washington Book Review
"This is, indeed, a kind of fairy tale, one whose splendid combination of myth and reality testifies to Gowar's imagination and talent." — Publishers Weekly, starred review
"Concerned with the issue of women's freedom, Gowar offers a panoramic view of Georgian society, from its coffeehouses and street life to class distinctions and multicultural populace.... A sumptuous historical feast." — Booklist, starred review
"A historical fantasy in the vein of Jonathan Strange & Mr Norrell." — BookPage
"Fascinating and funny, this is undoubtedly the start of a major career for this young writer." — Vogue (London)
"There is much to chew on here, and much to savour, presented with wit and showmanship…. The elan of this book is female, from the madams running their girls, to the book's most obvious literary forebear, Angela Carter's Nights at the Circus. Imogen Hermes Gowar is the real deal." — Guardian (London)
"The richness and rhythm of the writing is irresistible." — Emma Healey, author of Elizabeth is Missing and Whistle in the Dark
"A swift, rollicking read…. Richly descriptive…. Like the recent historical-fiction hits Francis Spufford's Golden Hill, Sarah Perry's The Essex Serpent, and Jessie Burton's The Miniaturist, this is a novel pungent in historical detail." — Sunday Times (London)
"A gripping… study of the intertwined lives of sex workers and high society in Georgian London…. Themes… — of independence, love, class, death and gender stereotypes — are skilfully explored here through a late 18th-century lens." — Financial Times (London)
"Absolutely delightful... I read it greedily, savoring the characters' adventures and their wit, resilience and humanity as they contend with the glittering, filthy, dangerous city that was Georgian London. The novel is a well-researched, charming, immensely entertaining read." — Maria McCann, author of As Meat Loves Salt
"A story of obsession and curiosity, this book is all the better for its rich detail, thanks to Hermes Gowar's impeccable research." — Stylist (London)
"From the first page of this dazzling debut novel, you are pitched into a sumptuously detailed adventure set in the bustle and swagger of 18th century London.… The result is a wonderfully written and richly descriptive novel, its brilliantly drawn characters driven by heady and dangerous desires." — Sunday Express (London), 5/5 stars
"A lush Georgian yarn to sink into like a warm bath…. The themes are chewy… never heavy. What this escapade delivers above all is pure storytelling pleasure." — Metro (London), 4/5 stars
Harper, 9780062859952, 496pp.
Publication Date: September 11, 2018
About the Author
Imogen Hermes Gowar studied Archaeology, Anthropology and Art History at UEA's Sainsbury Centre for Visual Arts before going on to work in museums. She began to write small pieces of fiction inspired by the artefacts she worked with and around, and in 2013 won the Malcolm Bradbury Memorial Scholarship to study for an MA in Creative Writing at UEA. 
She won the Curtis Brown Prize for her dissertation, which grew into a novel titled The Mermaid and Mrs Hancock. An early draft was a finalist in the MsLexia First Novel Competition 2015, and it was also one of three entries shortlisted for the inaugural Deborah Rogers Foundation Writers' Award.
Book Videos
or
Not Currently Available for Direct Purchase