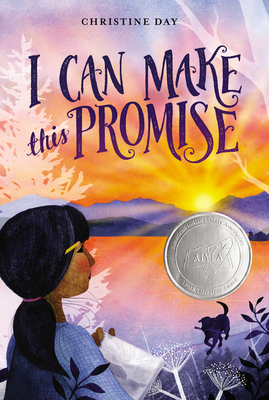 I Can Make This Promise (Hardcover)
HarperCollins, 9780062871992, 272pp.
Publication Date: October 1, 2019
* Individual store prices may vary.
Description
In her debut middle grade novel—inspired by her family's history—Christine Day tells the story of a girl who uncovers her family's secrets—and finds her own Native American identity.
All her life, Edie has known that her mom was adopted by a white couple. So, no matter how curious she might be about her Native American heritage, Edie is sure her family doesn't have any answers.
Until the day when she and her friends discover a box hidden in the attic—a box full of letters signed "Love, Edith," and photos of a woman who looks just like her.
Suddenly, Edie has a flurry of new questions about this woman who shares her name. Could she belong to the Native family that Edie never knew about? But if her mom and dad have kept this secret from her all her life, how can she trust them to tell her the truth now?
About the Author
Christine Day (Upper Skagit) holds a master's degree from the University of Washington, where she created a thesis on Coast Salish weaving traditions. I Can Make This Promise is her first novel. Christine lives in the Pacific Northwest with her husband.
Praise For I Can Make This Promise…
"I Can Make This Promise manages to be both deeply sad and brightly hopeful, and Edie Green will steal readers' hearts with her empathy and curious spirit—she certainly stole mine." 
— Hayley Chewins, author of The Turnaway Girls

"Day's novel brings an accessible, much-needed perspective about the very real consequences of Indigenous children being taken from their families and Native Nations. The absence of one's tribal community, loss of culture and lack of connection to relatives have ripple effects for generations."
— Traci Sorell (Cherokee Nation), award-winning author of We Are Grateful: Otsaliheliga