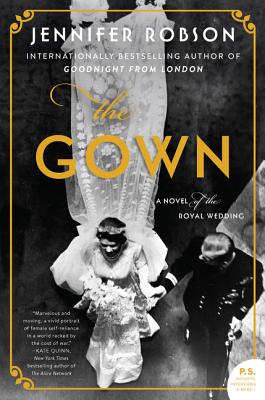 The Gown
A Novel of the Royal Wedding
Hardcover

* Individual store prices may vary.
Other Editions of This Title:
Digital Audiobook (12/30/2018)
Paperback (12/31/2018)
January 2019 Indie Next List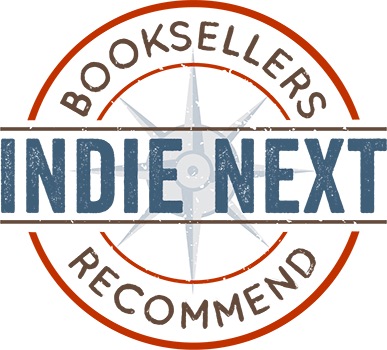 ""Ann and Miriam are working for Norman Hartwell as embroiderers in 1947 when his firm receives a commission to create the wedding gown for Princess Elizabeth. As the two become best friends, we learn about their lives before the war and follow them as the gown is created. A fascinating look at life in post-WWII England, a time of both deprivation and joy as the country celebrates the wedding of their princess."
— Beth Carpenter, The Country Bookshop, Southern Pines, NC
View the List
Description
One of the most anticipated reads from InStyle, HelloGiggles, Hypable, Bookbub, and Bookriot!
One of Real Simple's Best Historical Fiction novels of the year!
"The Gown is marvelous and moving, a vivid portrait of female self-reliance in a world racked by the cost of war."--Kate Quinn, New York Times bestselling author of The Alice Network
From the internationally bestselling author of Somewhere in France comes an enthralling historical novel about one of the most famous wedding dresses of the twentieth century—Queen Elizabeth's wedding gown—and the fascinating women who made it.

"Millions will welcome this joyous event as a flash of color on the long road we have to travel."
—Sir Winston Churchill on the news of Princess Elizabeth's forthcoming wedding

London, 1947: Besieged by the harshest winter in living memory, burdened by onerous shortages and rationing, the people of postwar Britain are enduring lives of quiet desperation despite their nation's recent victory. Among them are Ann Hughes and Miriam Dassin, embroiderers at the famed Mayfair fashion house of Norman Hartnell. Together they forge an unlikely friendship, but their nascent hopes for a brighter future are tested when they are chosen for a once-in-a-lifetime honor: taking part in the creation of Princess Elizabeth's wedding gown.

Toronto, 2016: More than half a century later, Heather Mackenzie seeks to unravel the mystery of a set of embroidered flowers, a legacy from her late grandmother. How did her beloved Nan, a woman who never spoke of her old life in Britain, come to possess the priceless embroideries that so closely resemble the motifs on the stunning gown worn by Queen Elizabeth II at her wedding almost seventy years before? And what was her Nan's connection to the celebrated textile artist and holocaust survivor Miriam Dassin?  

With The Gown, Jennifer Robson takes us inside the workrooms where one of the most famous wedding gowns in history was created. Balancing behind-the-scenes details with a sweeping portrait of a society left reeling by the calamitous costs of victory, she introduces readers to three unforgettable heroines, their points of view alternating and intersecting throughout its pages, whose lives are woven together by the pain of survival, the bonds of friendship, and the redemptive power of love.
Praise For The Gown: A Novel of the Royal Wedding…
"A treat."
— People

"For fans of "The Crown," looking for history served up as intimate drama, and those seeking another angle on royal lives, "The Gown" seems likely to dazzle and delight.
— Washington Post

"Jennifer Robson embroiders life, friendship, and hope into the somber gray world of post-war London... The Gown is marvelous and moving, a vivid portrait of female self-reliance in a world racked by the cost of war."
— Kate Quinn, New York Times bestselling author of The Alice Network

"...one of the most fun books you'll read this year."
— Women's Day

"In The Gown, Jennifer Robson illuminates with her signature meticulous historical detail and sure voice the story behind Queen Elizabeth's wedding dress... an unforgettable story of friendship, hardship and hope.  Robson has managed to craft a story that is personal and universal, timely and timeless. The Gown soars!"
— Pam Jenoff, New York Times bestselling author of The Orphan's Tale

"A moving story about the power of female friendship and renewal in the face of adversity.  Like the good luck sprig of heather hidden amid the embroidery on Princess Elizabeth's wedding dress, this story promises secrets and lives that bloom in unlikely ways.  Perfect for fans of The Crown!"
— Lauren Willig, author of The English Wife

"Embroidering a magical moment in royal history, Robson tells a heartrending story of friendship, loss, love, and redemption."
— Leslie Carroll, author of American Princess: The Love Story of Meghan Markle and Prince Harry

"A story of friendship, family bonds, and courage, The Gown is the ideal read for fans of historical fiction and royal watchers alike!"

— Brenda Janowitz, author of The Dinner Party

"Told through the eyes of three compelling women, The Gown is a heartwarming story of friendship, resilience, and the power of heirlooms to connect people through generations, sometimes in the most unexpected ways."

— Kristina McMorris, New York Times bestselling author of The Edge of Lost and Sold on a Monday

Jennifer Robson delivers a satisfying multigenerational epic linked by the intricate embroidery used on Princess Elizabeth's wedding gown. Robson's meticulous attention to historical details—notably the intricacies of the embroidery work—is a wonderful complement to the memorable stories of Ann and Milly, making for a winning, heartwarming tale.  
— Publishers Weekly (starred review)

"Robson deftly weaves issues of class, trauma, romance, and female friendship with satisfying details of Ann and Miriam's craft. This unique take on the royal wedding will be an easy sell to fans of Netflix's The Crown and a sure bet for readers of women-centered historical fiction."
— Booklist (starred review)

"Robson vividly brings to life these three women's struggles. Historical details about fabric, embroidery, and the royal family are well incorporated into their stories, with light romance rounding out this charming work of historical fiction."  
— Library Journal

"Robson's novel shifts deftly between... Toronto to London in 2016... giving meticulous attention to the historical detail of post–World War II London. A fascinating glimpse into the world of design, the healing power of art, and the importance of women's friendships."

— Kirkus Reviews

"A celebration of strength, resilience, and friendship, The Gown transports readers as Robson offers a richly detailed and meticulously researched glimpse of daily life in post-war Britain. An enchanting must-read for historical fiction fans!"
— Chanel Cleeton, author of Next Year in Havana

"Jennifer Robson's novel is a behind-the-scenes look at the creation of Elizabeth's gorgeous wedding gown and its talented embroiderers. It tells of three generations of women overcoming adversity, and honors the strengthening power of friendship and art. It's a charming and romantic novel with style and substance."
— Christian Science Monitor
William Morrow, 9780062884275, 400pp.
Publication Date: December 31, 2018
About the Author
Jennifer Robson is the USA Today and #1 Toronto Globe & Mail bestselling author of Somewhere in France, After the War is Over and Moonlight Over Paris. She holds a doctorate from Saint Antony's College, University of Oxford. She lives in Toronto with her husband and young children.
1. How would you have reacted to the news of the royal wedding in 1947? Would you have been happy for a diversion from the depressing realities of postwar life? Or would you have been annoyed that so

much attention and resources were being focused on one day when so many were struggling to simply survive?
2. How do you think you would have coped with the difficulties of the postwar period? Would you have carried on with your "chin up," as Ann does? Would you have danced away your cares, like some of her younger colleagues at Hartnell? Or would you have been bitter that, even after sacrificing so much, everyday life remained so hard and cheerless?
3. If you could snap your fingers and become a princess, with all of the duties and obligations and relentless attention that such a position entails, would you do it?
4. Why do you think Ann made a clean break with her past? Why did she never attempt to contact Miriam? Would you have done the same?
5. Can you close your eyes and picture Miriam's Vél d'Hiv embroideries? What do they look like to you?
6. If you had a chance to stand in Ann's shoes, would you tell your daughter or granddaughter the truth about your life?
7. Was Heather right to persevere in uncovering the secrets of Ann's past?
8. Do you think it's possible to accurately depict the life of a public figure who is still alive? And what do you think it must be like to be that public figure, and to know that strangers are reading about or watching the story of your life? Would it upset you, or would you find it entertaining to see what novelists and filmmakers get wrong—and what they get right?
9. Daniel has lines from a poem by Wilfred Owen tattooed on his arm. What poem or quote would appear in your tattoo (or on a T-shirt if you'd rather not make such a permanent gesture)?
10. What is your favorite iconic wedding gown—it doesn't have to have

been worn by a royal bride—and why?
or
Not Currently Available for Direct Purchase