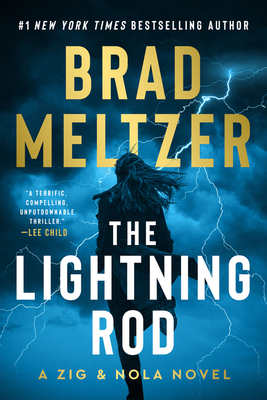 The Lightning Rod
A Zig & Nola Novel (Escape Artist #2)
Hardcover

* Individual store prices may vary.
Other Editions of This Title:
Digital Audiobook (3/7/2022)
Mass Market (9/27/2022)
Paperback, Large Print (3/8/2022)
Paperback (4/4/2023)
March 2022 Indie Next List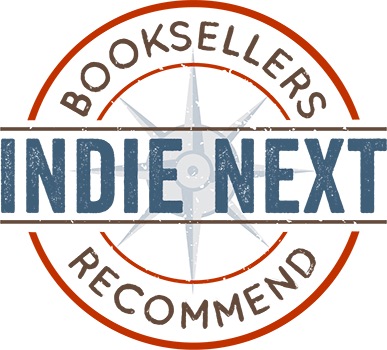 "Zig Zigarowski and Nola Brown are quirky, stubborn, daring, and above all seem real. Brad Meltzer has done an exceptional job of building a twisting, turning non-stop thriller with two of the most unique characters in modern fiction."
— Kerry Johnson, The Family Book Shop, DeLand, FL
View the List
Description
New York Times Bestseller
"Nola is the most accomplished kicker of ass since The Girl with the Dragon Tattoo." —A. J. Finn
Zig and Nola are back—in the hugely entertaining, highly anticipated follow-up to Brad Meltzer's #1 New York Times bestselling thriller The Escape Artist.
What's the one secret no one knows about you?
Archie Mint has a secret. He's led a charmed life—he's got a beautiful wife, two impressive kids, and a successful military career. But when he's killed while trying to stop a robbery in his own home, his family is shattered—and then shocked when the other shoe drops. Mint's been hiding criminal secrets none of them could have imagined.
While working on Mint's body before his funeral, mortician "Zig" Zigarowski discovers something he was never meant to see. That telling detail leads him to Mint's former top secret military unit and his connection to artist Nola Brown. Two years ago, Nola saved Zig's life—so he knows better than most that she's as volatile and dangerous as a bolt of lightning.
Following Nola's trail, he uncovers one of the U.S. government's most intensely guarded secrets—an undisclosed military facility that dates back to the Cold War and holds the key to something far more sinister: a hidden group willing to compromise the very safety and security of America itself.
Trouble always finds her…
She's the lightning rod.
Praise For The Lightning Rod: A Zig & Nola Novel (Escape Artist #2)…
"Government secrets fuel Meltzer's exciting Lightning Rod...a rip-roaring, energetic thriller that begins on a high note and only accelerates….Meltzer… strikes gold again." — Sun Sentinel (Florida)
"The Lightning Rod is my favorite Brad Meltzer novel—so far—and that's high, high praise. The book is a one-of-a-kind thrill ride with half a dozen memorable characters. My personal favorite is Zig, but Waggs, Roddy and Nola aren't far behind." — James Patterson
"Enigmatic and mysterious, Nola is a force. Great plotting. Great characters. The Lightning Rod is Meltzer at his finest."  —  Karin Slaughter
"[A] character-rich adventure… With entangled family tragedies that go back several years and childhood traumas that extend into the present, the plot of The Lightning Rod overflows—and thrills." — Wall Street Journal
"Zig and Nola are back in this fast-moving thriller laced with blood and wit… The characters are delightful… There's plenty of clever dialogue and details... A smart crime package, both funny and serious." — Kirkus Reviews (starred review)
"Nola Brown is one of recent fiction's all-time great characters, and Meltzer's subtle pacing and narrative charm mean we can't take our eyes off her for a single moment—trust me, this is a terrific, compelling, unputdownable thriller." — Lee Child
"Meltzer is back with another twisting, suspense-filled story, and so too is his prized protagonist, Nola, who remains as fascinating as ever…[Meltzer's plot] moves at breakneck speed…Bottom line: this is Meltzer's best work to date, and the sky is the limit for this series moving forward." — Real Book Spy
"[An] exciting sequel. . . . Meltzer makes his leads emotionally plausible. One hopes Zig and Nola will be back soon." — Publishers Weekly
"There are few authors who do dialogue that is as sharp and witty as Brad Meltzer does in The Lightning Rod... The characters, plot, pace, and premise work together like a well-rehearsed orchestra. Meltzer is a master storyteller and a superb wordsmith." — Nelson DeMille
"No other A+ author whips up better dialogue... But it's his characters who most excite and engage. Nola and Zig will pull you into a story as entertaining as any by David Baldacci. And Nola is the most accomplished kicker of ass since The Girl with the Dragon Tattoo." — A. J. Finn
"As close to perfect as a thriller can get. Nola and Zig make for an appealing, polished pairing, a key component in making The Lightning Rod terrific in all respects."  — Providence Journal
"Meltzer likes his conspiracy stories, and he puts a lot of work into them, but he seems to love his characters just as much. Zig and Nola are two of his strongest characters, and it feels like there are plenty more stories to be told about them." — Booklist
"Meltzer is a master and this is his best. Not since The Girl with the Dragon Tattoo have you seen a character like this. Get ready to meet Nola. If you've never tried Meltzer, this is the one." — Harlan Coben on The Escape Artist
"This novel is like a launched torpedo slashing through 400 pages of deep water before reaching impact. Enjoy one of the best thriller rides ever." — David Baldacci on The Escape Artist
"The Escape Artist has a magic trick up its sleeve. Part Lisbeth Salander, part Homeland's Carrie Mathison. One of the most memorable characters I've read in years. Look out—Nola's coming. This is Meltzer in peak form." — Lisa Scottoline
"Highly entertaining... Meltzer keeps the action crackling... There's no escaping the solid storytelling of The Escape Artist." — Oline Cogdill, South Florida Sun-Sentinel
"The Escape Artist is Brad Meltzer's best book in years... Meltzer weaves a stellar tale of history, government-insider knowledge, and thrills... the rare novel that one wants to read fast while also needing to go slow to savor every word." — Jeff Ayers, Associated Press
"Brad Meltzer has done it again! The Escape Artist is an exciting, cutting-edge thriller you will not be able to put down. If you love twists, tension, and tons of amazing characters, treat yourself to this gripping tale by one of the absolute best in the business." — Brad Thor
"The Escape Artist is a slingshot of a novel. Brad Meltzer expertly pulls it back and lets it go, propelling the unlikeliest of heroes forward in a high stakes, high tension thriller that never lets you catch your breath. My advice: Buckle up!" — Michael Connelly
"A throat-clenching masterpiece of suspense-and damned ingenious to boot. My jaw dropped once more--and so will yours." — James Rollins on The Escape Artist
"Stellar...With its remarkable plot and complex characters, this page-turner not only entertains but also provides a fascinating glimpse into American history." — Publishers Weekly (starred review) on The Escape Artist
"Gripping... a true page-turner." — Library Journal (starred review) on The Escape Artist
William Morrow, 9780062892409, 432pp.
Publication Date: March 8, 2022
About the Author
Brad Meltzer is the #1 New York Times bestselling author of twelve thrillers including The Escape Artist, and nonfiction books such as The Lincoln Conspiracy and the Ordinary People Change the World series. He is also the host of the TV show Brad Meltzer's Decoded on the History Channel. He lives in Florida with his wife and three children.