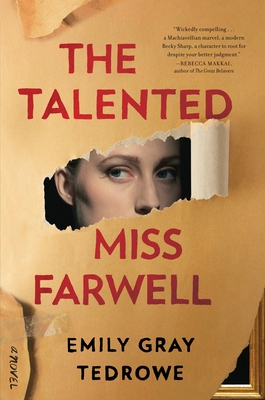 The Talented Miss Farwell
A Novel
Hardcover

* Individual store prices may vary.
Other Editions of This Title:
Digital Audiobook (9/28/2020)
Paperback (8/24/2021)
Paperback, Large Print (9/29/2020)
Compact Disc (9/29/2020)
MP3 CD (9/29/2020)
October 2020 Indie Next List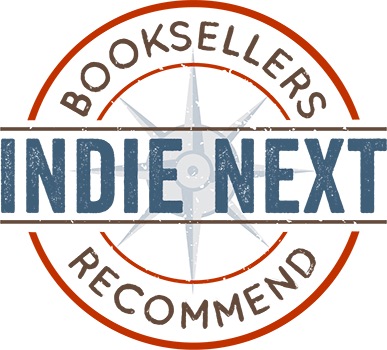 "The small town of Pierson, Illinois, is so fortunate to have the bright, hard-working Becky Farwell as town treasurer. She really understands finances and how to get the most out of the town's limited resources. But despite her best efforts, there is never enough to repair the roads, maintain the river walk, or fund the schools. In another world, people wonder what the story is behind the glamorous, high-flying art collector Reba Farwell, who has no visible means of support. Does it matter, as long she has an unfailingly discerning eye and gives great parties? Watch and wonder as the talented Miss Farwell keeps all the plates spinning in this totally absorbing study of obsession and deception."
— Ellen Sandmeyer, Sandmeyer's Bookstore, Chicago, IL
View the List
Description
Catch Me If You Can meets Patricia Highsmith in this "stylish" (New York Times Book Review) page-turner of greed and obsession, survival and self-invention that is a piercing character study of one unforgettable female con artist.
At the end of the 1990s, with the art market finally recovered from its disastrous collapse, Miss Rebecca Farwell has made a killing at Christie's in New York City, selling a portion of her extraordinary art collection for a rumored 900 percent profit. Dressed in couture YSL, drinking the finest champagne at trendy Balthazar, Reba, as she's known, is the picture of a wealthy art collector. To some, the elusive Miss Farwell is a shark with outstanding business acumen. To others, she's a heartless capitalist whose only interest in art is how much she can make.
But a thousand miles from the Big Apple, in the small town of Pierson, Illinois, Miss Farwell is someone else entirely—a quiet single woman known as Becky who still lives in her family's farmhouse, wears sensible shoes, and works tirelessly as the town's treasurer and controller.
No one understands the ins and outs of Pierson's accounts better than Becky; she's the last one in the office every night, crunching the numbers. Somehow, her neighbors marvel, she always finds a way to get the struggling town just a little more money. What Pierson doesn't see—and can never discover—is that much of that money is shifted into a separate account that she controls, "borrowed" funds used to finance her art habit. Though she quietly repays Pierson when she can, the business of art is cutthroat and unpredictable.
But as Reba Farwell's deals get bigger and bigger, Becky Farwell's debt to Pierson spirals out of control. How long can the talented Miss Farwell continue to pull off her double life? 
Praise For The Talented Miss Farwell: A Novel…
"Stylish. ... The fictional Becky is playing a more morally complex game."
— New York Times Book Review

"Becky Farwell is one of the most wickedly compelling characters I've read in ages—a Machiavellian marvel, a modern Becky Sharp, a character to root for despite your better judgment—and her story, both topical and timeless, will knock you off your feet."
— Rebecca Makkai, author of The Great Believers

"The gritty underbelly of the art market and the pathology of decades of financial chicanery meet their delirious match in Tedrowe's Miss Farwell, who stands glaring up at the reader from the intersection of Hitchcock's Marnie and Highsmith's Ripley. Watch out for paper cuts."
— Jonathan Lethem

"There's just nothing as compelling as a juicy, sordid scam—which makes Emily Gray Tedrowe's latest a must-read."
— Harper's Bazaar

"Perfectly executed...Tedrowe does a spectacular job of demonstrating the mindset of a character who justifies her criminal activity while believing she's ultimately good."
— Publishers Weekly (starred review)

"If ever you are looking for a book to provide an escape from your own reality, I heartily recommend Emily Gray Tedrowe's The Talented Miss Farwell. Becky Farwell is the most sympathetic, art-collecting, money-laundering villain I have ever encountered. She literally bleeds her hometown dry -- the empty swimming pools of Pierson are heartbreaking -- and yet somehow, I loved her." 
— Marcy Dermansky, author of Very Nice

"The Talented Miss Farwell is utterly magnificent. Not since Tom Ripley have I fallen so hard for a con artist...Becky Farwell is an unforgettable character. She is the beating heart of this spellbinding page-turner about art, greed, and self-invention."
— Cristina Alger, New York Times bestselling author of Girls Like Us

"A read-it-to-believe-it page-turner about a con artist whose luck can't last."
— Real Simple

"Both light-hearted and deeply conflicted, Tedrowe's caper, with its Becky Sharp allusions, raises significant moral issues."
— Booklist

"Sharp, darkly comedic, and full of fascinating facts about the art world."
— CrimeReads

"Riveting. ... With Becky Farwell, Tedrowe has created one of the year's most fascinating, complex, nuanced characters."
— Medium

"A page-turner about a con woman who steals from her town government to make it big in the art world. ... A fantastic character — and compelling story."
— Alma

"Tedrowe has a talent for incrementally (and believably) stacking a house of cards and keeping readers wondering just how crazy things will get. The answer: way crazier than you'd expect for a small-town art lover."
— Chicago Magazine

"Smart, psychologically insightful. ... Tedrowe makes the pages fly through the secrets and self-delusions, skillfully inspiring empathy and identification with a criminal mastermind."
— National Book Review
Custom House, 9780062897725, 352pp.
Publication Date: September 29, 2020
About the Author
Emily Gray Tedrowe is the author of two previous novels, BLUE STARS and COMMUTERS. She earned a PhD in literature from New York University and a BA from Princeton University. She has received an Illinois Arts Council award as well as fellowships from the Ragdale Foundation, Virginia Center for the Creative Arts, and the Sewanee Writers' Conference. A frequent book reviewer for USA Today and other publications, Tedrowe also writes essays, interviews, and short stories. She lives in Chicago, Illinois.