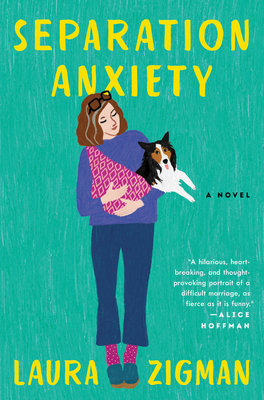 Separation Anxiety
A Novel
Hardcover

* Individual store prices may vary.
Other Editions of This Title:
Digital Audiobook (3/2/2020)
Paperback (12/1/2020)
Compact Disc (3/3/2020)
MP3 CD (3/3/2020)
Library Binding, Large Print (7/8/2020)
March 2020 Indie Next List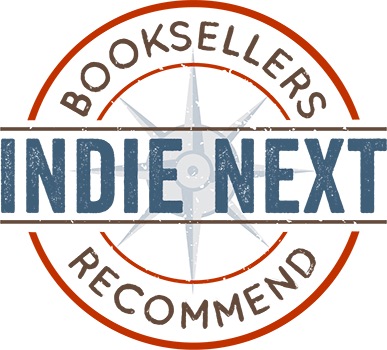 "Told with humor, wit, and wisdom, Laura Zigman's novel explores the unexpected trials of middle age. We follow Judy Vogel, who is rebounding from the recent deaths of her parents, struggling with writer's block, juggling financial issues, coping with a failing marriage, and raising an adolescent son. When she comes across her son's old baby sling, she starts to wear the family dog as a unique form of support. This thought-provoking novel is full of heart, hope, and the strength to move forward."
— Maxwell Gregory, Lake Forest Book Store, Lake Forest, IL
View the List
Description
"Separation Anxiety is a hilarious, heart-breaking and thought-provoking portrait of a difficult marriage, as fierce as it is funny.... My advice: Start reading and don't stop until you get to the last page of this wise and wonderful novel."  —Alice Hoffman 
AN ANTICIPATED BOOK FROM:
Entertainment Weekly * Cosmopolitan * USA Today * Real Simple * Parade * Buzzfeed * Glamour * PopSugar 
From bestselling author Laura Zigman, a hilarious novel about a wife and mother whose life is unraveling and the well-intentioned but increasingly disastrous steps she takes to course-correct her relationships, her career, and her belief in herself

Judy never intended to start wearing the dog. But when she stumbled across her son Teddy's old baby sling during a halfhearted basement cleaning, something in her snapped. So: the dog went into the sling, Judy felt connected to another living being, and she's repeated the process every day since.
Life hasn't gone according to Judy's plan. Her career as a children's book author offered a glimpse of success before taking an embarrassing nose dive. Teddy, now a teenager, treats her with some combination of mortification and indifference. Her best friend is dying. And her husband, Gary, has become a pot-addled professional "snackologist" who she can't afford to divorce. On top of it all, she has a painfully ironic job writing articles for a self-help website—a poor fit for someone seemingly incapable of helping herself.
Wickedly funny and surprisingly tender, Separation Anxiety offers a frank portrait of middle-aged limbo, examining the ebb and flow of life's most important relationships. Tapping into the insecurities and anxieties that most of us keep under wraps, and with a voice that is at once gleefully irreverent and genuinely touching, Laura Zigman has crafted a new classic for anyone taking fumbling steps toward happiness.
Praise For Separation Anxiety: A Novel…
"The light from Laura Zigman's new novel, "Separation Anxiety," is generated by a kind of literary nuclear fusion: an intense compression of grief and humor.... [Zigman] has a great humorist's eye for the comedy we've seen but overlooked.... Stalked by the loneliness of middle age, you may think the last thing you need is a novel about a woman driven to wearing her dog. You'd be wrong." — Washington Post
"A quirky novel that's as hilarious as it is touching and wise." — People
"[Separation Anxiety] imparts a life-affirming vigor... Judy is a natural comedian and Zigman has gifted her with a fiercely singular voice.... If the book nails life's more challenging moments, it also captures an astonishing level of empathy." — Boston Globe
"You root for Zigman's decent and vulnerable characters even while wanting to give them a good shake…. [Judy] is a familiar, self-deprecating, likable protagonist." — New York Times Book Review
"[A] novel about stress, release, and the unlikely places we turn to for comfort in uncertain times." — Vogue
"A triumph of friendship and storytelling . . . Separation Anxiety confronts the stark plateau of middle age with humor and grace. It's a book that transforms fractured domesticity into a more honest sense of community and selfhood with great wit and enormous heart. The catharsis it offers is both real and satisfying." — New York Observer
"A world where motherhood, wifely duties, and career aspirations take hard twists and turns. With plenty of snark and a dash of humor, [Zigman] shows just how real the struggle bus is, perfect for readers who like a heroine with a messy life.  — Booklist
"Deeply affecting." — Real Simple
"A hilarious yet thought-provoking exploration of the middle-aged limbo.... With wit and tenderness, Zigman explores life's most important relationships as they develop and change over time."
— Emma Straub on TODAY
"That's Laura Zigman's comic genius, that she can take the stuff of mid-life misery and make it not just relatable but downright funny." — Christian Science Monitor
"Every middle-aged woman who has ever felt invisible, lost or depressed will connect with some aspect of Judy's life….Unpredictable and delightfully original. For those seeking a good laugh and a good cry, look no further than Separation Anxiety." — BookPage
"I love Separation Anxiety.... Laura Zigman is an emotional sharp-shooter—she is able to home in on the most tender, revealing, exquisitely painful aspects of our relationships with others and with ourselves. And somehow she manages to come out the other end with hope, having found what was most meaningful after all. And by the way, I can totally relate to the desire to wear one's dog. If I could, I would." — Chelsea Handler
"Separation Anxiety is a hilarious, heart-breaking and thought-provoking portrait of a difficult marriage, as fierce as it is funny....[Zigman's] sharp eye for contemporary life is a revelation....My advice: Start reading and don't stop until you get to the last page of this wise and wonderful novel." — Alice Hoffman
"What a gem of a novel. Separation Anxiety is wickedly funny, heartrending,  poignantly wise, and hopeful. It's laced with moments of self-doubt and marital mayhem, but also the many small daily acts of mercy and heroism that love inspires, though we too often overlook them. The main character, Judy, is hilariously offbeat, yet very easy to identify with, honest and thoughtful, and I loved spending time with her." — Diane Ackerman, author of The Zookeeper's Wife
"Sometimes a book finds its way to you and you just know instantly that this is the book you need now. That's how I feel about Separation Anxiety. I think it's the book everyone needs right now. It is compassionate and funny, articulating with gentle humor the terrible things that we're all grappling with. To steal a phrase from my daughter, it made me happy-cry." — Laura Lippman
"Separation Anxiety is as hilarious and painful as life itself. Laura Zigman's latest novel takes on the (sometimes surreal) trials of middle age with wit and compassion—pitch-perfect, it's a joy to read." — Claire Messud, bestselling author of The Burning Girl and The Emperor's Children
"In Separation Anxiety, Laura Zigman has given voice to the exquisite nuances of the struggles we all face in the course of our lives and at the same time leaves us feeling less alone and more hopeful. With striking humor, tender vulnerability, and pitch-perfect portraits of the complexities of our relationships, she's captured the human condition in a way I often don't see outside of the therapy room." — Lori Gottlieb, New York Times bestselling author of Maybe You Should Talk To Someone
Ecco, 9780062909077, 288pp.
Publication Date: March 3, 2020
About the Author
Laura Zigman is the author of Animal Husbandry, Dating Big Bird, Piece of Work, and Her. She has been a contributor to the New York Times, the Washington Post, and the Huffington Post. Zigman lives in Cambridge, Massachusetts, with her husband, son, and deeply human sheltie.
or
Not Currently Available for Direct Purchase