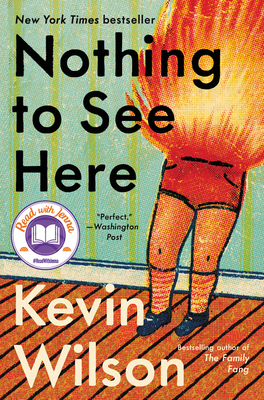 Nothing to See Here
Hardcover

* Individual store prices may vary.
Other Editions of This Title:
Digital Audiobook (10/28/2019)
Paperback (9/1/2020)
Paperback, Large Print (10/29/2019)
Compact Disc (10/29/2019)
MP3 CD (10/29/2019)
November 2019 Indie Next List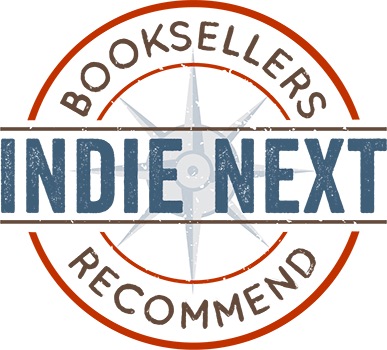 "When a politician's young wife hires her old school friend as a nanny for her two stepchildren, the main duty will be to keep the twins out of sight and out of trouble. That's because the kids' father is a senator and under serious consideration to be the next Secretary of State. But what if the children can't control themselves? Who is the best person to take care of children who are afflicted with spontaneous combustion? Obviously, a woman with no fear of fire, nothing to lose, and nothing to gain. At turns hilarious and heartbreaking, this unique novel explores family dynamics, resentment, and retribution, leaving the reader with a new perspective on motherhood and what it means to be loyal to those you love."
— Laura Simcox, Sunrise Books, High Point, NC
View the List
Winter 2020 Reading Group Indie Next List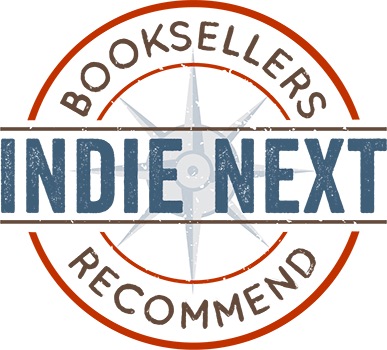 "After fleeing her usatisfying life to help an old friend, Lillian finds herself in charge of two children who spontaneously burst into flames. Lillian surprises herself by developing a fondness and a fierce protectiveness for her charges. Although her new responsibilities terrify her, Lillian discovers the beauty of feeling needed and of developing connections. A perfect novel to inspire anyone searching for their place in the world!"
— Jane Stiles, Wellesley Books, Wellesley, MA
View the List
Description
A New York Times Bestseller  •  A Read with Jenna Today Show Book Club Pick!
Named a Best Book of the Year by The New York Times Book Review, The Washington Post, People, Entertainment Weekly, USA Today, TIME, The A.V. Club, Buzzfeed, and PopSugar
"I can't believe how good this book is.... It's wholly original. It's also perfect.... Wilson writes with such a light touch.... The brilliance of the novel [is] that it distracts you with these weirdo characters and mesmerizing and funny sentences and then hits you in a way you didn't see coming. You're laughing so hard you don't even realize that you've suddenly caught fire." —Taffy Brodesser-Akner, author of Fleishman is in Trouble, New York Times Book Review
From the New York Times bestselling author of The Family Fang, a moving and uproarious novel about a woman who finds meaning in her life when she begins caring for two children with a remarkable ability.
Lillian and Madison were unlikely roommates and yet inseparable friends at their elite boarding school. But then Lillian had to leave the school unexpectedly in the wake of a scandal and they've barely spoken since. Until now, when Lillian gets a letter from Madison pleading for her help.
Madison's twin stepkids are moving in with her family and she wants Lillian to be their caretaker. However, there's a catch: the twins spontaneously combust when they get agitated, flames igniting from their skin in a startling but beautiful way. Lillian is convinced Madison is pulling her leg, but it's the truth.
Thinking of her dead-end life at home, the life that has consistently disappointed her, Lillian figures she has nothing to lose. Over the course of one humid, demanding summer, Lillian and the twins learn to trust each other—and stay cool—while also staying out of the way of Madison's buttoned-up politician husband. Surprised by her own ingenuity yet unused to the intense feelings of protectiveness she feels for them, Lillian ultimately begins to accept that she needs these strange children as much as they need her—urgently and fiercely. Couldn't this be the start of the amazing life she'd always hoped for?
With white-hot wit and a big, tender heart, Kevin Wilson has written his best book yet—a most unusual story of parental love.
Praise For Nothing to See Here…
"I can't believe how good this book is. . . . Wholly original. It's also perfect. . . . Wilson writes with such a light touch. . . . That's the brilliance of the novel—that it distracts you with these weirdo characters and mesmerizing and funny sentences and then hits you in a way you didn't see coming." — Taffy Brodesser-Akner, The New York Times Book Review
"A peculiar, entertaining and insightful book about the hazards of child-rearing and the value of friends."  — People
"[Wilson's] most perfect novel. Paradoxically light and melancholy, it hews to the border of fantasy but stays in the land of realism. . . . You can sense the real heat radiating off these pages. . . . This novel may seem slight and quirky, but don't be fooled. There's a lot to see here."
— Washington Post
"It's a giddily lunatic premise, one that author Kevin Wilson grounds with humor and deadpan matter-of-factness. . . . Wilson's observational humor is riotous in its specificity. . . . The writing dazzles. . . . But what dazzles most are the warmly rendered dynamics of an ad hoc, dysfunctional family that desperately wants to work."  — USA Today
"There's hardly a sentence that feels like anything you've read before, that's how fresh his voice is. . . . Witty, confiding, breezily profane. . . . That the supernatural elements feel so right is a testament to Wilson's innate skill as a storyteller." — Entertainment Weekly
A pleasing blend of tartness and tenderness. . . . . Wilson's ability to capture such tangled sentiments makes him a thoroughly engaging and appealing writer. — Boston Globe
Darkly funny yet quietly devastating. . . . Wilson crafts a stunning portrait of the push and pull of parenthood. — Time
"Funny and even eerily beautiful. . . . It's the sweetness of this novel that will melt you." — NPR.org
Perennially weird and wonderful. . . . Wilson's portrayal of these fire children conveys more emotional truth about life with a difficult or neurodivergent kid than any of those parenting guides. . . . Funny and affecting. — Minneapolis Star Tribune
"[A] deadpan, hilarious modern fairy tale."  — Newsday
"Wilson's latest is outlandish and laugh-out-loud funny."  — Parade
"Weird, funny, but also unexpectedly moving. . . . An affecting reflection on the blithe cruelty of the rich and what it means to be a good parent." — Buzzfeed
"Quirky and insightful, strange and delightful." — Popsugar
Kevin Wilson once again dazzles with a bizarre, comic, and heartbreaking tale. . . . A dryly comic, surreal phantasmagoria reminiscent of Kafka, Garcia-Marquez, and their heirs, from David Foster Wallace to Karen Russell. — Chapter 16
"Wilson captures the wrenching emotions of caring for children in this exceptional, and exceptionally hilarious, novel." — Publishers Weekly (starred review)
"Wilson is a remarkable writer…. A funny and touching fable about love for kids, even the ones on fire."  — Kirkus Reviews
"A love letter to the weirdness and difficulties of children and of parenting, with or without spontaneous human combustion. . . . [With] an easy, engaging voice, cynical and funny without being caustic. Like the author's The Family Fang, this is another story of a family that is as delightfully bizarre as it is heartfelt and true."  — Library Journal
"Lillian tells the story, revealing immediately that she's another of Wilson's normal extraordinary protagonists. . . . She fills the book with her wry humor and large, embracing heart."  — Booklist
"Laugh out loud funny. I love the way Kevin Wilson writes." — Jacqueline Woodson, National Book Award winner
Ecco, 9780062913463, 272pp.
Publication Date: October 29, 2019
About the Author
Kevin Wilson is the New York Times bestselling author of the novels Nothing to See Here, which was a Read with Jenna book club selection; The Family Fang, which was adapted into an acclaimed film starring Nicole Kidman and Jason Bateman; and Perfect Little World; as well as the story collections Tunneling to the Center of the Earth, winner of the Shirley Jackson Award; and Baby, You're Gonna Be Mine. His fiction has appeared in Ploughshares, Southern Review, One Story, A Public Space, and Best American Short Stories. He lives in Sewanee, Tennessee, with his wife and two sons.
1. The twins in Nothing to See Here spontaneously combust when they get agitated. The fire they generate can burn others, but leaves them unharmed. What might the nature of this condition represent? Did your perception of the condition change at all throughout the book? Did you become more used to it? Less?
2. This novel offers a unique perspective on the complexities of love and what it means to look beyond a person's differences. What sort of preconceived notions does Lillian bring to this job? How do Bessie and Roland challenge those notions?
3. Lillian works hard to establish and maintain a bond with the twins. What is it about Lillian that makes her uniquely equipped for this job? Why is she able to connect with them while others have failed?
4. Throughout the book, many characters look for ways to control or cure the twins' condition. Think about the variety of methods put forward. What did you think of each method? What might the methods suggested reveal about each person who suggested them?
5. At the end of chapter three, Lillian expresses surprise that the children's hair remains unsinged after they burst into flames: "I don't know why, with these demon children bursting into flames right in front of me, their bad haircuts remaining intact was the magic that fully amazed me, but that's how it works, I think. The big thing is so ridiculous that you absorb only the smaller miracles." Do you relate to this sentiment? What other "smaller miracles" are present in the story?
6. The novel offers examples of how class dynamics can shape an individual's experience: Lillian and Madison's differing experiences at their elite high school, for instance, or Lillian's early days as an employee on the Roberts estate alongside Carl and Mary. How does wealth and privilege shape the story? Which characters most feel the impact of this?
7. How does Lillian's dark sense of humor amplify the book's themes of love, acceptance, and parenting? Did you enjoy the use of humor throughout the novel? What did it tell you about Lillian's character?
8. Lillian makes a big life change at the end of the novel. What did you think about her journey from Madison's high school roommate to eventual caretaker to her

step-kids? What do you think she ultimately saw in Roland and Bessie that led her to make such a change?
9. Madison and Lillian have a complicated relationship that veers from deep affection to intense rivalry to bitter resentment to uneasy allies. Do you think they're foils for one another or something else? How does their competitive edge play into their relationship? And do you think their relationship will live on after the events of the novel?
10. Nothing to See Here explores different representations of family structure and dynamic. How do the family units presented at the beginning of the book evolve and change? What does Lillian value in family? Which characters share those values, and which characters differ?
Coverage from NPR