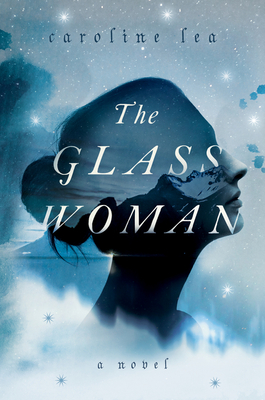 The Glass Woman
A Novel
Paperback

* Individual store prices may vary.
Other Editions of This Title:
Digital Audiobook (9/2/2019)
Hardcover (9/3/2019)
Library Binding, Large Print (3/11/2020)
MP3 CD (9/3/2019)
Compact Disc (9/3/2019)
Description
Shortlisted for the Historical Writers Association Debut Crown Award
In the tradition of Jane Eyre and Rebecca—The Glass Woman by Caroline Lea in which a young woman follows her new husband to his remote home on the Icelandic coast in the 1680s, where she faces dark secrets surrounding the death of his first wife amidst a foreboding landscape and the superstitions of the local villagers.
"Gripped me in a cold fist. Beautiful." —Sara Collins, author of The Confessions of Frannie Langton
"An Icelandic Jane Eyre."  —Sunday Times, London
Rósa has always dreamed of living a simple life alongside her Mamma in their remote village in Iceland, where she prays to the Christian God aloud during the day, whispering enchantments to the old gods alone at night. But after her father dies abruptly and her Mamma becomes ill, Rósa marries herself off to a visiting trader in exchange for a dowry, despite rumors of mysterious circumstances surrounding his first wife's death.
Rósa follows her new husband, Jón, across the treacherous countryside to his remote home near the sea. There Jón works the field during the day, expecting Rósa to maintain their house in his absence with the deference of a good Christian wife. What Rósa did not anticipate was the fierce loneliness she would feel in her new home, where Jón forbids her from interacting with the locals in the nearby settlement and barely speaks to her himself.
Seclusion from the outside world isn't the only troubling aspect of her new life—Rósa is also forbidden from going into Jón's attic. When Rósa begins to hear strange noises from upstairs, she turns to the local woman in an attempt to find solace. But the villager's words are even more troubling—confirming many of the rumors about Jón's first wife, Anna, including that he buried her body alone in the middle of the night.
Rósa's isolation begins to play tricks on her mind: What—or who—is in the attic? What happened to Anna? Was she mad, a witch, or just a victim of Jón's ruthless nature? And when Jón is brutally maimed in an accident a series of events are set in motion that will force Rósa to choose between obedience and defiance—with her own survival and the safety of the ones she loves hanging in the balance.
Praise For The Glass Woman: A Novel…
"Piercing…. Devastating and revelatory."
— New York Times Book Review

"Gripped me in a cold fist. Beautiful."
— Sara Collins, author of The Confessions of Frannie Langton

"A fantastic, atmospheric debut."
— Times, London

"A perfect, gripping winter read. I loved it."
— Sophie Mackintosh, author of The Water Cure

"This evocative debut is compelling with a brilliant twist."
— Daily Express, UK—four out of five stars

"Memorable and compelling. A novel about what haunts us—and what should."
— Sarah Moss, author of Ghost Wall

"A mesmerizing and visceral tale of faith and resilience, love and agency, and the corrosive effects of our deepest secrets."
— Brooklyn Digest

"Lea crafts deeply intriguing characters while bringing to life their harsh landscape. Full of emotion, mystery, and suspense, this unique love story will keep readers guessing until the very end."
— Booklist

"A young woman caught in a loveless marriage faces dangers real and imagined in 17th-century Iceland…. A haunting novel delivers chills… amplifying the impact of both an alluring but hostile landscape and a closed society on a vulnerable young woman."
— Kirkus

"Crackles with tension. Moving and atmospheric, I couldn't put it down."
— Laura Purcell, author of The Silent Companions and The Corset

"The eerie opening brilliantly sets the scene for a suspenseful read. A tremor cracks open an ice floe and an arm appears, plunging the reader into a harsh landscape and a world of suspicions and secrets."
— Sunday Express, UK

"Mystery and potential danger linger throughout as the story builds to the reveal…. Lovely prose and the lulling feel of escape into another time… will satisfy readers who wish to be submerged in the ways of an old world."
— Publishers Weekly

"A chilling tale."
— Good Housekeeping, UK

"A gothic novel for a cold climate. Mesmerizing."
— Elly Griffiths, author of The Stranger Diaries

"Intensely written and atmospheric, with an unusual setting, this is a stark evocation of a community where fear of the outsider is rife and unsettling."
— Daily Mail, UK

"An enthralling tale of the Icelandic witch trials."
— Stacey Halls, author of The Familiars

"An Icelandic Jane Eyre."
— Sunday Times, UK

"Suspenseful, gripping and beautifully drawn."
— Cecilia Ekbäck, author of Wolf Winter

"Utterly unputdownable. Rich in superstition and mystery, it pulled me in. An incredible novel."
— Ali Land, author of Good Me Bad Me

"Tremendous. Atmospheric and beautifully wrought, The Glass Woman is both chilling and beguiling."
— Elizabeth Fremantle, author of Sisters of Treason

"Haunting, evocative and utterly compelling. The Glass Woman transports the reader to a time and place steeped in mystery, where nothing is ever quite as it seems. Stunning."
— Tracy Borman, author of The King's Witch

"Like a ghost story told around a winter fire, The Glass Woman is taut, haunting, and broodingly tense. Playing out against the harsh backdrop of the Icelandic winter, it kept me hooked all the way to the end."
— Tim Leach, author of Smile of the Wolf
Harper Perennial, 9780062935113, 400pp.
Publication Date: September 8, 2020
About the Author
Caroline Lea was born and raised in Jersey in the United Kingdom. The Glass Woman is her second novel. She lives in Warwick, England.