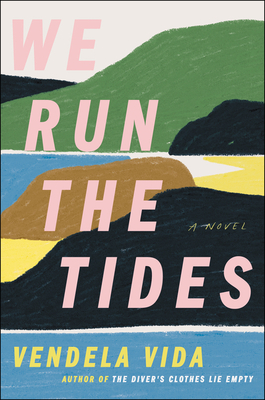 We Run the Tides
A Novel
Hardcover

* Individual store prices may vary.
Other Editions of This Title:
Digital Audiobook (6/9/2021)
Digital Audiobook (2/8/2021)
Paperback (10/12/2021)
Paperback, Large Print (2/9/2021)
Compact Disc (2/9/2021)
MP3 CD (2/9/2021)
February 2021 Indie Next List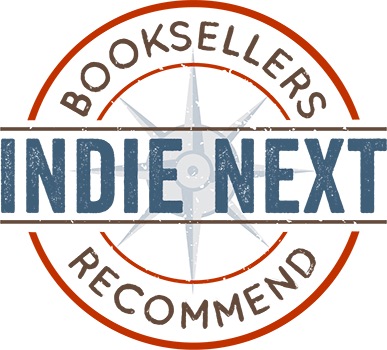 "Wow, this book was hard to put down! The story feels so familiar, yet full of unexpected twists and turns. I was immersed in the beautiful and tumultuous world of these girls on the brink of adulthood. A fun, mysterious, compelling, and ultimately profound novel about power, truth, and growing up."
— Sarah Fischer, Downbound Books, Cincinnati, OH
View the List
Description
NATIONAL BESTSELLER 
An achingly beautiful story of female friendship, betrayal, and a mysterious disappearance set in the changing landscape of San Francisco 

Teenage Eulabee and her magnetic best friend, Maria Fabiola, own the streets of Sea Cliff, their foggy oceanside San Francisco neighborhood. They know Sea Cliff's homes and beaches, its hidden corners and eccentric characters—as well as the upscale all-girls' school they attend. One day, walking to school with friends, they witness a horrible act—or do they? Eulabee and Maria Fabiola vehemently disagree on what happened, and their rupture is followed by Maria Fabiola's sudden disappearance—a potential kidnapping that shakes the quiet community and threatens to expose unspoken truths.        
Suspenseful and poignant, We Run the Tides is Vendela Vida's masterful portrait of an inimitable place on the brink of radical transformation. Pre–tech boom San Francisco finds its mirror in the changing lives of the teenage girls at the center of this story of innocence lost, the pain of too much freedom, and the struggle to find one's authentic self. Told with a gimlet eye and great warmth, We Run the Tides is both a gripping mystery and a tribute to the wonders of youth, in all its beauty and confusion. 
Praise For We Run the Tides: A Novel…
"The year is probably too young to make this kind of pronouncement, but the new novel I know I'm going to be rereading in the coming months and spending a lot of time thinking about is Vendela Vida's We Run the Tides. It's a tough and exquisite sliver of a short novel whose world I want to remain lost in.  . . . [A] spectacular narrator . . . [A] wonder of a novel."
— Maureen Corrigan, NPR's Fresh Air

"Vida captures the unstable sensation of early adolescent reality, that period teetering between childhood and young adulthood in which outlandish lies can seem weirdly plausible and basic facts totally alien…the affectionate specificity of the portrait she offers is one of the book's real pleasures...Vida's San Francisco is ramshackle and eccentric, home to heiresses but also tide pools of counterculture backwash."

— New York Times Book Review

"Vida populates her stories with liars, runaways, the reckless — those most adept at reconfiguring their appearances, those caught in the process of becoming. She is excellent at writing teenagers, who try on and discard identities as quickly as the days pass. . . . A nod to Edith Wharton. . . . Detailed and vibrant . . . As much a novel of girlhood vulnerability as it is a story fortification and fear."
— Los Angeles Review of Books

"Set in a pre-tech boom San Francisco that feels moody, foreboding, and magical, this enigmatic tale of adolescent friendship, a disappearance, and coming-of-age is smart, sly, and as knowing about the mind and heart of a teenage girl as an Elena Ferrante novel."
— O, the Oprah Magazine

"We Run the Tides is smart, perceptive, elegant, sad, surprising and addictive. And it's also FUNNY. Who knew that you could combine all of those qualities into one slim volume? Not many writers, that's for sure. I loved every single page, and was sorry when I had to say goodbye to Eulabee and her family." 
— Nick Hornby

"The dreamy yearning and turmoil of youth are evoked here so vividly as to seem supernaturally conjured.  However long ago you were a teenager, We Run the Tides will bring the quandaries and sensations right back.  Vendela Vida has written a novel of absorbing, exquisite economy and percipience.  She has also written an intimate allegory of our unraveling tether to truth."
— Lisa Halliday, author of Asymmetry

"Vida, whose polished and incisive prose is in the Didion mode, inflects this droll and sensitive coming-of-age tale . . . with eviscerating social commentary. A nimble and arresting drama about the spell cast by beauty, the compulsion to lie, the valor of forthrightness, and the inevitability of the inexplicable." 
— Booklist (starred review)

"I didn't want it to end." 
— Tom Stoppard 

"The girls in this book are everything, all of us: shape-shifters and outcasts, predators and prey, they lean into and away from the world that claims to know them. Vendela Vida is an astoundingly good writer and the ideas she's wrestling with in these pages—about sexuality and seeing, storytelling and identity—are profound."
— Danzy Senna, author of New People

"From the first page, We Run the Tides is captivating. A story about girlhood, friendship, and the pathologies of innocence and victimhood, it reminds me of Ferrante's My Brilliant Friend, but set against the furious backdrop of San Francisco's Sea Cliff neighborhood. Its scope, ferocity, and main characters are unforgettable. Vendela Vida is masterful at constructing the nuances and complications of how young girls become aware of their power, and the choices they make once they wield it."
— Sally Wen Mao, author of Oculus 

"The young narrator of Vendela Vida's new novel is cast out of her friend crew (For what? For nothing) at the moment she and the girls around her are just beginning to understand the power they hold, and how to wield it. There's violence lurking here, but also humor (it's funny!), also love. This is one of the best novels about girlhood and female friendship I've ever read."  
— Mary Beth Keane, author of Ask Again, Yes

"We Run the Tides is knowing, sometimes funny and always propulsive as it examines girlhood, friendship, and the strong pull of the past." 
— Meg Wolitzer

"[A]n engaging, intelligent story."
— Town & Country

"If you can't get enough '80s nostalgia (and I count myself among you), Vendela Vida's latest will scratch that itch. In this tense story of teen female friendship and betrayal in the pre–tech bro years of San Francisco, BFFs Eulabee and Maria Fabiola have a dramatic falling out that's followed by Maria Fabiola's disappearance. Early readers have been responding with ALL CAPS–level excitement; my curiosity is suitably piqued. " 
— LitHub

"[An] atmospheric, glistering novel of adolescence and innocence lost...Vida perfectly captures the panicky feeling inherent to adolescence, of wanting to know everything that's going on, but being aware that you'll probably only ever scratch the surface of the truth."
— Refinery29

"Vendela Vida crafts a tense tale of girlhood, privilege, and innocence."

— Alma

"[A] perceptive tale of losing innocence and finding one's true self. As consistently surprising as it is hauntingly resonant (not to mention often very funny), Vida'smchronicle of female friendship is a fast, addictive read."
— Entertainment Weekly

"[T]here's something naughty, almost gleeful about this nostalgia-soaked portrayal of pre-tech-boom San Francisco that keeps the pages turning." 
— San Francisco Chronicle

"Exhilarating, maddening, thoroughly entertaining novel…irresistible voice…With its tangible, tactile details peppered throughout and super-smart,  quirky Eulabee at it's helm, We Run the Tides is deceptively sweet—and as addictive as candy."
— Boston Globe

"In We Run the Tides, author Vendela Vida has crafted a coming-of-age tale replete with friendship, sexuality and a good dose of mystery. Vida's writing shines as she captures this exciting, vulnerable and sometimes worrisome time when a girl is puzzling out her position in the world, who she wants to be, and how that fits with the person others have decided she already is."
— Pittsburgh Post-Gazette
Ecco, 9780062936233, 272pp.
Publication Date: February 9, 2021
About the Author
Vendela Vida is the award-winning author of six books, including Let the Northern Lights Erase Your Name and The Diver's Clothes Lie Empty. Her new novel, We Run the Tides, will be published by Ecco on February 9, 2021. She is a founding editor of The Believer and coeditor of The Believer Book of Writers Talking to Writers and Confidence, or the Appearance of Confidence, a collection of interviews with musicians. She was a founding board member of 826 Valencia, the San Francisco writing center for youth, and lives in the Bay Area with her family.