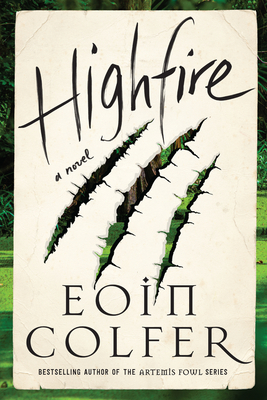 Highfire
A Novel
Hardcover

* Individual store prices may vary.
Other Editions of This Title:
Digital Audiobook (1/27/2020)
Paperback (1/5/2021)
Library Binding, Large Print (4/8/2020)
February 2020 Indie Next List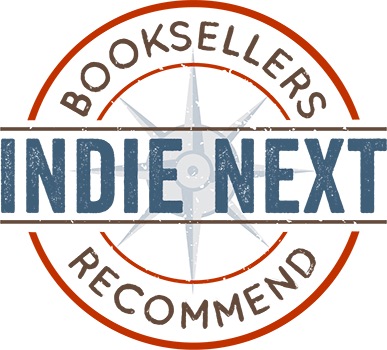 "
Highfire
hooked me from the first pages. Vern, a grumpy dragon languishing in the Louisiana swamps, believes he's the last of his species. Squib, a 15-year-old boy, is just trying to stay out of trouble and earn some money doing odd jobs. The intersection of these two one-of-a-kind characters sucks you in like a whirlpool. I loved reading about the absurd circumstances they found themselves in. This book has all the earmarks of a great hand-seller for the dead of winter, when we all need something new!"
— Patricia Worth, River Reader Books, Lexington, MO
View the List
Description
"True Detective meets Swamp Thing in the Artemis Fowl author's neo-noirish thriller about a curmudgeonly dragon in Louisiana." —Guardian
From the New York Times bestselling author of the Artemis Fowl series comes a hilarious and high-octane adult novel about a vodka-drinking, Flashdance-loving dragon who lives an isolated life in the bayous of Louisiana—and the raucous adventures that ensue when he crosses paths with a fifteen-year-old troublemaker on the run from a crooked sheriff.

In the days of yore, he flew the skies and scorched angry mobs—now he hides from swamp tour boats and rises only with the greatest reluctance from his Laz-Z-Boy recliner. Laying low in the bayou, this once-magnificent fire breather has been reduced to lighting Marlboros with nose sparks, swilling Absolut in a Flashdance T-shirt, and binging Netflix in a fishing shack. For centuries, he struck fear in hearts far and wide as Wyvern, Lord Highfire of the Highfire Eyrie—now he goes by Vern. However...he has survived, unlike the rest. He is the last of his kind, the last dragon. Still, no amount of vodka can drown the loneliness in his molten core. Vern's glory days are long gone. Or are they?
A canny Cajun swamp rat, young Everett "Squib" Moreau does what he can to survive, trying not to break the heart of his saintly single mother. He's finally decided to work for a shady smuggler—but on his first night, he witnesses his boss murdered by a crooked constable.
Regence Hooke is not just a dirty cop, he's a despicable human being—who happens to want Squib's momma in the worst way. When Hooke goes after his hidden witness with a grenade launcher, Squib finds himself airlifted from certain death by…a dragon?
The swamp can make strange bedfellows, and rather than be fried alive so the dragon can keep his secret, Squib strikes a deal with the scaly apex predator. He can act as his go-between (aka familiar)—fetch his vodka, keep him company, etc.—in exchange for protection from Hooke. Soon the three of them are careening headlong toward a combustible confrontation. There's about to be a fiery reckoning, in which either dragons finally go extinct—or Vern's glory days are back.
A triumphant return to the genre-bending fantasy that Eoin Colfer is so well known for, Highfire is an effortlessly clever and relentlessly funny tour-de-force of comedy and action.
Praise For Highfire: A Novel…
"The anticipated adult novel from Colfer, best known for the Artemis Fowl series, features more of that wild imagination that loyal readers have come to love (in this case, a dragon who loves vodka, Flashdance, and his Laz-Z-Boy recliner crossing paths with a troublemaking swamp rat)." — Entertainment Weekly
"Author of the popular Artemis Fowl books for kids, Colfer has turned his attention to adult fiction to good effect, writing a delightfully funny page-turner with plenty of crossover appeal to teens and sprinkled with genial turns of phrase: alligators' jaws are "wide like Satan's hedge clippers"; Hooke is "distributing more mess than a group of finger painting toddlers on a Skittles sugar high." Colfer has conjured up voices redolent of the Deep South and delightfully profane. And the characters are simply terrific. But what about those alligators?" — Booklist (starred review)
"A fun, unusual contemporary fantasy." — Kirkus Reviews
"A twisty, tongue-in-cheek fantasy that's part thriller, part action movie, and wholly irreverent.  . . . Colfer's catchy narrative voice suits the characters and their setting perfectly, capturing Vern's world-weary nature, Squib's youthful adaptability, and Hooke's malicious cunning. This no-holds-barred yarn is good fun from start to finish." — Publishers Weekly
"Briskly entertaining…With this satisfying and at times hugely joyous novel, Colfer is, like his engaging scaly protagonist, cooking on gas." — Guardian
Harper Perennial, 9780062938558, 384pp.
Publication Date: January 28, 2020
About the Author
Eoin Colfer is the New York Times bestselling author of the Artemis Fowl series as well as two adult crime novels, Plugged, which was short-listed for the Los Angeles Times Book Prize, and Screwed. He lives in Ireland with his wife and two children.