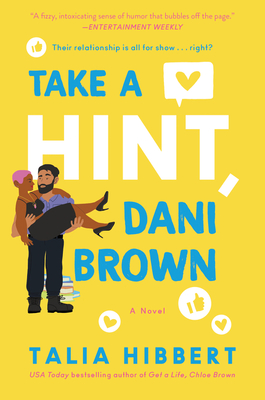 Take a Hint, Dani Brown
A Novel (The Brown Sisters #2)
Paperback

* Individual store prices may vary.
Other Editions of This Title:
Digital Audiobook (6/22/2020)
July 2020 Indie Next List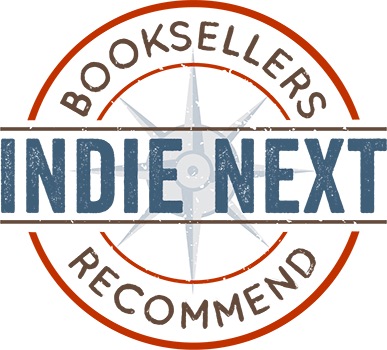 "
Take a Hint, Dani Brown
is a heartwarming romance that shines a light in dark times. Talia Hibbert normalizes quirks, coping mechanisms, and other human conditions that can get glossed over in a happily ever after. She makes it clear that verbalizing needs, sharing them with a loved one, and having them accepted is the true meaning of love. The depth of the characters and their struggles to come together are wonderfully balanced with charm, humor, and a large dollop of sarcasm.
Take a Hint, Dani Brown
is a delight."
— Julie Karaganis, Copper Dog Books, Beverly, MA
View the List
Description
Named one of the Best Romances of 2020 by Apple, Kirkus, PW, Washington Post, NPR, BookPage, OprahMag, EW, Insider, Buzzfeed, Bustle, and Amazon!
USA Today bestselling author Talia Hibbert returns with another charming romantic comedy about a young woman who agrees to fake date her friend after a video of him "rescuing" her from their office building goes viral...

Danika Brown knows what she wants: professional success, academic renown, and an occasional roll in the hay to relieve all that career-driven tension. But romance? Been there, done that, burned the T-shirt. Romantic partners, whatever their gender, are a distraction at best and a drain at worst. So Dani asks the universe for the perfect friend-with-benefits—someone who knows the score and knows their way around the bedroom. 
When big, brooding security guard Zafir Ansari rescues Dani from a workplace fire drill gone wrong, it's an obvious sign: PhD student Dani and former rugby player Zaf are destined to sleep together. But before she can explain that fact to him, a video of the heroic rescue goes viral. Suddenly, half the internet is shipping #DrRugbae—and Zaf is begging Dani to play along. Turns out his sports charity for kids could really use the publicity. Lying to help children? Who on earth would refuse? 
Dani's plan is simple: fake a relationship in public, seduce Zaf behind the scenes. The trouble is, grumpy Zaf is secretly a hopeless romantic—and he's determined to corrupt Dani's stone-cold realism. Before long, he's tackling her fears into the dirt. But the former sports star has issues of his own, and the walls around his heart are as thick as his... um, thighs. 
The easy lay Dani dreamed of is now more complex than her thesis. Has her wish backfired? Is her focus being tested? Or is the universe just waiting for her to take a hint? 
"Talia Hibbert is a rockstar! Her writing is smart, funny, and sexy..." - Meg Cabot, #1 New York Times bestselling author of the Little Bridge Island and Princess Diaries series   
Featured in OprahMag, Bustle, Parade, PopSugar, New York Post, Essence, Travel & Leisure, Ms. Magazine, TheSkimm, Betches, Shondaland, Buzzfeed and more... 
Praise For Take a Hint, Dani Brown: A Novel (The Brown Sisters #2)…
"sublime... divinely funny... Hibbert blends insightful literary and cultural commentary with a love story that's exuberant, hilarious, and restorative... Take a Hint, Dani Brown is a burst of sunshine, as happy and bright as the daffodil yellow of its cover, and we'd gladly bask in its light endlessly." — Entertainment Weekly
"[A] brilliant writer." — New York Times Book Review
"[A] fizzy, intoxicating sense of humor that bubbles off the page."  — Entertainment Weekly
"Talia Hibbert is a rock star! Her writing is smart, funny, and sexy..."  — Meg Cabot, #1 New York Times bestselling author of the Little Bridge Island and Princess Diaries series 
"With Danika, Hibbert playfully subverts expectations, elevating the "too busy for romance" trope by giving her challenging personality traits that won't disappear with a good shag and a few "I love you"s. She also wisely gives Zafir more to do than love Dani unconditionally, as deliciously swoonworthy as that is: He has to embrace his tragic past, as it's part of the man he is today. Funny, deep, and romantic as hell. Will leave you smiling for days." — Kirkus Reviews (starred review)
"Hibbert's phenomenal second Brown Sisters contemporary strikes a perfect balance of sweetness and spice... The mutual respect that grows between them is a joy to witness, as Dani realizes that committing to someone doesn't have to mean giving up on her own dreams. Their loving, supportive dynamic is simultaneously realistic and aspirational, and Hibbert's characterizations, especially her careful handling of Zaf's anxieties, are masterful. Tender, joyous, and hot as all get-out, this is sure to make readers swoon." — Publishers Weekly (starred review)
"Hibbert's follow up to Get a Life, Chloe Brown, featuring Dani's sister, is another superb and emotionally rich romance. Grief and turmoil are expertly balanced with hilarious wit, making the story both complex and immensely readable. The characters are vibrant, and their chemistry is scorching. Remarkable."  — Library Journal (starred review)
"Hibbert continues her wickedly funny romantic comedy series, The Brown Sisters, by following Get a Life, Chloe Brown with a magical friends-to-lovers tale... Dani and Zaf's ability to finally push past the fear of rejection and cope with depression and anxiety, as well as their devilishly good dialogue, make for engaging and authentic diverse characters. Hibbert is a rising star, and this tale will appeal to all contemporary romance fans, including those who enjoy British romantic comedies." — Booklist (starred review)
"Hibbert shows how standard romance tropes—misunderstandings, meddling sisters, a steamy camping trip—can be elevated to sublime pleasure in the hands of a brilliant writer. Everything about Chloe and Red's story feels honest, specific and real. And magical, even when real-life concerns like chronic illness can never fade away. This is an extraordinary book, full of love, generosity, kindness and sharp humor." — New York Times Book Review
"If you love rom-coms, this incredibly charming novel will sweep you off your feet."  — Popsugar (15 New Books Worth Obsessing Over in November)
"Charming... Will sparks fly? You bet." — Entertainment Weekly (20 Books to Read in November)
"I loved this story! Chloe is a kick-butt female character who speaks her mind and doesn't rely on anyone – even though she suffers from a chronic illness. Her strength and humor shine throughout the novel, making her extremely likable. Her chemistry with Red, her apartment superintendent, is off the charts – this enemies-to-lovers romance is full of steam... what starts as a silly adventure turns into a very sweet, tender love story. I devoured this one in just one day – would definitely recommend." — SheReads.com (Best Romance Novels of 2019)
"a warm, laugh-filled, life-affirming tribute to the hard work and rewards of healing, honoring the courage it requires to love oneself." — Entertainment Weekly (Best Romances of 2019)
"Get a Life, Chloe Brown is a rom-com with depth, one that explores living with illness, the benefits of therapy, and how two people can better communicate when they slough off their own rough exteriors." — Shondaland
"A funny, sexy and sweet romcom, this one is sure to heat up your summer." — Ms. magazine (June 2020 Reads for the Rest of Us)
"Sparkling, shining, shimmering writing, wit, vulnerability, and oh my STARS the romance is divine. Talia Hibbert is a wonder. Take a Hint Dani Brown is pure delight and what we all could use more of right now. From the first page, to the end, the characters will steal your heart and charm you senseless. You will be smitten. This is one of my favorite reads this year and I cannot recommend it enough." — Dylan Allen, USA Today bestselling author
"Pay attention to this one... There's some viral internet fame, and a sports charity plotline that'll keep you glued to the page." — TheSkimm
"Take a Hint, Dani Brown is fun, witty, and romantic as hell." — Culturess
"This is one of the best romance novels you'll read all year, and a perfect pick if you prefer your bi romance without anyone taking issue with multi-gender attraction." — Buzzfeed (15 Novels to Read that Celebrate Bisexuality)
"a hot, hilarious rom-com sure to sweep readers off their feet." — Publishers Weekly (Best Books of 2020)
"A balm for whatever ails you." — Washington Post (Best Romances of 2020)
"Talia Hibbert has consistently proved herself one of the most insightful, warmly funny, compassionate authors working today... an expert at plumbing life's greatest obstacles – grief, mental illness, feelings of inadequacy — and how to navigate romantic relationships with, not in spite of them. Here, she spears everything from toxic masculinity to literary criticism, all with her signature wit and empathy, asking (and offering) the best of her characters and her readers." — Entertainment Weekly (10 Best Romances of 2020)
Avon, 9780062941237, 400pp.
Publication Date: June 23, 2020
About the Author
Talia Hibbert is a New York Times, USA Today, and Wall Street Journal bestselling Black British author who lives in a bedroom full of books. Supposedly, there is a world beyond that room, but she has yet to drum up enough interest to investigate. She writes sexy, diverse romance because she believes that people of marginalised identities need honest and positive representation. Her interests include beauty, junk food, and unnecessary sarcasm.