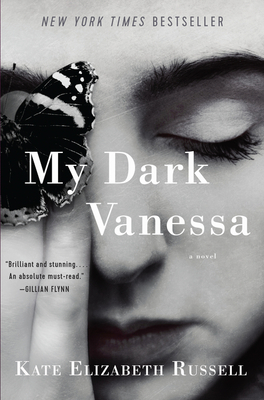 My Dark Vanessa
A Novel
Hardcover

* Individual store prices may vary.
Other Editions of This Title:
Digital Audiobook (3/9/2020)
Paperback (2/2/2021)
Paperback, Large Print (3/10/2020)
March 2020 Indie Next List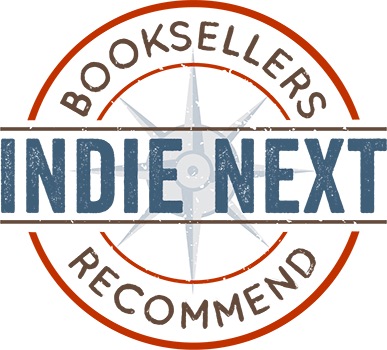 "In this gripping debut novel, a teenage girl falls into an affair with her English teacher, who is 30 years her senior. The voice of Vanessa, the narrator, is unparalleled in its honesty, and her emotions are fiercely conveyed with unrelenting realness. This novel is a timely and important read, sometimes difficult, but ultimately an unforgettable experience. You will be left astonished and transformed. Vanessa is formidable and so is her story; you won't be able to put down this powerhouse of a novel."
— Luisa Barbano, Oblong Books & Music, Millerton, NY
View the List
Description
INSTANT NEW YORK TIMES BESTSELLER 

"[An] exceedingly complex, inventive, resourceful examination of harm and power." —The New York Times Book Review, Editors' Choice
"A lightning rod . . . brilliantly crafted."—The Washington Post
A most anticipated book by The New York Times • USA Today • Entertainment Weekly • Marie Claire • Elle • Harper's Bazaar • Bustle • Newsweek • New York Post • Esquire •  Real Simple • The Sunday Times • The Guardian 
Exploring the psychological dynamics of the relationship between a precocious yet naïve teenage girl and her magnetic and manipulative teacher, a brilliant, all-consuming read that marks the explosive debut of an extraordinary new writer.
2000. Bright, ambitious, and yearning for adulthood, fifteen-year-old Vanessa Wye becomes entangled in an affair with Jacob Strane, her magnetic and guileful forty-two-year-old English teacher.
2017. Amid the rising wave of allegations against powerful men, a reckoning is coming due. Strane has been accused of sexual abuse by a former student, who reaches out to Vanessa, and now Vanessa suddenly finds herself facing an impossible choice: remain silent, firm in the belief that her teenage self willingly engaged in this relationship, or redefine herself and the events of her past. But how can Vanessa reject her first love, the man who fundamentally transformed her and has been a persistent presence in her life? Is it possible that the man she loved as a teenager—and who professed to worship only her—may be far different from what she has always believed?
Alternating between Vanessa's present and her past, My Dark Vanessa juxtaposes memory and trauma with the breathless excitement of a teenage girl discovering the power her own body can wield. Thought-provoking and impossible to put down, this is a masterful portrayal of troubled adolescence and its repercussions that raises vital questions about agency, consent, complicity, and victimhood. Written with the haunting intimacy of The Girls and the creeping intensity of Room, My Dark Vanessa is an era-defining novel that brilliantly captures and reflects the shifting cultural mores transforming our relationships and society itself.
Praise For My Dark Vanessa: A Novel…
"Exquisite . . . My Dark Vanessa stands on its own as simultaneously specific and universal—about a young woman who believes she's in a love story when she's actually in a psychological horror film." — Los Angeles Times
"This timely, riveting debut illuminates the interplay between a child's heartbreaking confusion and the deepest perversions of power." — People, Book of the Week
"A brilliant and stunning debut, My Dark Vanessa is utterly truth-rattling, humane in its clarity and chilling in its resonance. An absolute must read." — Gillian Flynn, #1 New York Times bestselling author of Gone Girl
"My Dark Vanessa destroyed me. This moving, ferocious story of an all-consuming relationship between a teenager and her teacher traces not just a stolen girlhood, but the aftershocks that haunt trauma survivors years into the future. Gripping, stunningly written, and important . . . I've been waiting for this book." — Julie Buntin, author of Marlena
"My Dark Vanessa is a harrowing triumph. Complex, smart, and utterly riveting from start to finish, Kate Elizabeth Russell's debut novel cracks open assumptions and clichés, and delivers a layered, nuanced narrative that is vital for a more thorough understanding of the extent and longevity of the damage wrought by sexual abuse. Be prepared for a pit in your stomach, a lump in your throat, and reading late into the night." — Lily King, bestselling author of Euphoria
"My Dark Vanessa is a total masterpiece of tone and point of view, even more impressive for how uninvested it seems in impressing us. It's fascinating and devastating and brilliant. I loved it." — Kristen Roupenian, bestselling author of You Know You Want This: "Cat Person" and Other Stories
"My Dark Vanessa is a singular achievement—a masterpiece of tension and tone that will simultaneously grip you, horrify you, and move you. . . . With utmost sensitivity and vivid, gut-churning detail, Russell illuminates Vanessa's struggle to see the story of her life for the tragedy it truly is. Before you start My Dark Vanessa, clear your schedule for the next few days—this . . . will utterly consume you." — Esquire, The Best Books Coming Out This Winter
"Explosive . . . a significant addition to the necessary reassessments and conversations sparked by the #MeToo movement." — NPR
"Gripping and unsettling . . . a bracingly uncompromising book. It will doubtless be devoured with an ache of recognition by large numbers of women. But it really ought to be read by men."  — The Economist
"As powerful as it is painful, and deserves its reputation as one of the defining books of the #MeToo era." — Vogue
William Morrow, 9780062941503, 384pp.
Publication Date: March 10, 2020
About the Author
Kate Elizabeth Russell is originally from eastern Maine. She holds a PhD in creative writing from the University of Kansas and an MFA from Indiana University. My Dark Vanessa is her first novel.
1. What is your impression of Strane? How do you interpret Vanessa's attraction to him? Do you consider him an "evil" or "sick" character?
2. At the start of her second year at The Browick School, Vanessa is lonely and withdrawn. How does this make her susceptible to Strane's advances? Do you think her seclusion contributes to the reasons Strane is drawn to her?
3. Vanessa is underage when she first has sex with Strane, but believes that she consented and wanted his attentions. Where do you see the line that separates consent and rape in this situation? If Vanessa had been eighteen at the start of their relationship, would this change your perception?
4. Discuss psychological grooming and its techniques. Do you feel you have a stronger understanding of this issue after reading the novel? What specific examples of grooming would you cite in Strane's behavior toward Vanessa?
5. Do you think that Vanessa was the first student Strane pursued in this manner? If so, why or why not?
6. Besides her seclusion, why do you think Strane singles out Vanessa? Does any of his behavior provide insights into his decision-making process?
7. Strane tells Vanessa, "It's just my luck that when I finally find my soulmate, she's fifteen years old." How do you interpret Strane expressing moral conflict over Vanessa's youth and concern for her future? Do you think he truly knows that he is doing something wrong, or is only worried about the potential consequences?
8. How do you perceive Vanessa's relationship with Jenny? Do you think things might have played out differently if Jenny hadn't started dating?
9. We move back and forth in time between Vanessa's teenage years and her present. How does Vanessa change throughout the years, or not change? What does this signify about the lasting effects of her relationship with Strane?
10. What do you think is the fundamental difference between Vanessa and Taylor and the way they respond to Strane's advances? Do you consider their respective responses to be products of shifting cultural mores, or different upbringings, or something else?