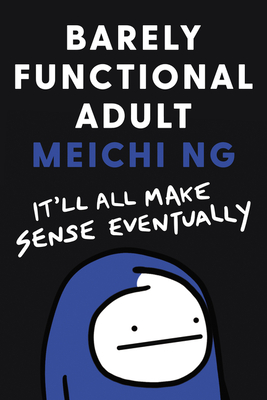 Barely Functional Adult
It'll All Make Sense Eventually
Hardcover

* Individual store prices may vary.
December 2020 Indie Next List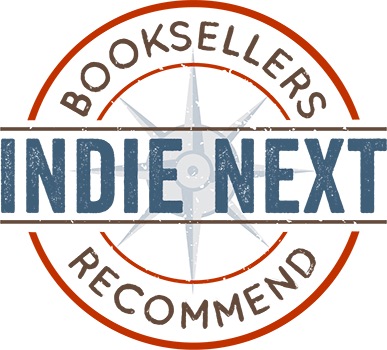 "In
Barely Functional Adult
, Meichi Ng seamlessly combines cartoon illustrations with prose to create graphic essays that are hilariously relatable. From moving to a new city to realizing one is enjoying things they previously mocked as old, the character of Barely Functional Adult experiences the changes and terrors of growing up. Ng crafts stories that make the reader feel seen and understood, from imposter syndrome to the nervous stress of starting therapy to an older sister who just doesn't understand why one wouldn't pack for a major move until the day before. I laughed until I cried and then I laughed some more."
— Faith Parke-Dodge, Page 158 Books, Wake Forest, NC
View the List
Description
"Funny, introspective, and touching. . . . The lessons Meichi gently shares with us through delightful stories are full of wisdom for people at any life stage who need a reminder they're not alone." —Mari Andrew, author of Am I There Yet?

From the creator of Barely Functional Adult, a painfully relatable webcomic with over 130k followers on Instagram, comes a never-before-seen collection of incriminating short stories about exes, murder, friendship, therapy, anxiety, Hufflepuff, sucking at things, freaking out about things, calming down momentarily, melodrama, wrinkles, pettiness, and other wonderful delights.
Wielding her trademark balance of artful humor, levity, and heartbreaking introspection, Meichi Ng's indisputably relatable collection of short stories holds a mirror to our past, present, and future selves. Featuring a swaddled Barely Functional Adult as its protagonist who says all the things we think but dare not say, this book is equal parts humorous and heartbreaking as it spans a spectrum of topics from imposter syndrome, therapy, friendships, first loves, letting go of exes, to just trying to find your purpose in the world. Prepare to excitedly shove this book in your friend's face with little decorum as you shout, "THIS IS SO US!"
In this beautiful, four-color collection compiled completely of never-before-seen content, Meichi perfectly captures the best and worst of us in every short story, allowing us to weep with pleasure at our own fallibility. Hilarious, relatable, and heart-wrenchingly honest, Barely Functional Adult will have you laughing and crying in the same breath, while taking solace in the fact that we're anything but alone in this world.
Praise For Barely Functional Adult: It'll All Make Sense Eventually…
"Meichi Ng's collection of illustrated short stories is a hug to the soul….She'll have readers laughing at every page. Every adult should have a few books that fit into the "We all have no idea what we're doing! Hooray!" genre, and Barely Functional Adult should be your next addition." — Shondaland
"Ng strikes the right balance between pointing out life's injustices, finding the humor in them and offering the hope of resolution." — Shelf Awareness, starred review
"Meichi shares moments and thoughts that impact a lifetime of self-discovery and growth. The book's lovely poignancy is only enhanced by the constant humor of the comics throughout. Great read!" — Nick Seluk, author of Heart and Brain and creator of The Awkward Yeti
"Barely Functional Adult has all the wit and biting humor of the comics that preceded it, but in an expanded format that is more personal, insightful, and even funnier." — Reza Farazmand, author of Poorly Drawn Lines
"Meichi has created a wonderful collection of sincere and engaging stories which are only elevated by the interspersed comics to provide extra insight and humor. From start to finish, I found myself smiling, laughing or nodding in agreement with the many topics in the book that I identified with. A truly enjoyable read!" — Chris McCoy, author of Safely Endangered Comics
"Barely Functional Adult is full of sweet, honest tales about growing up, with life lessons and wasp-related metaphors you'll find yourself thinking about long after you've put the book down. Meichi's hilarious stories and adorable drawings feel like a warm hug that you won't want to let go of." — Dami Lee, author of Be Everything at Once
"Heartwarming, honest, hilarious and extremely relatable! The comics convey the widest range of emotions with a charmingly minimalist style. I couldn't put it down!" — Gemma Gené, creator of 157ofgemma
"Burgeoning adult Meichi Ng puts the fun in Barely Functional through this collection of personal, comical and deeply relatable stories. A must-read for anyone grappling with adulthood (and African dwarf frogs)." — Worry Lines
Harper Perennial, 9780062945594, 416pp.
Publication Date: November 24, 2020
About the Author
Meichi Ng is the creator of Barely Functional Adult, a comic she started back in 2015. She tells nonsense stories from a teeny tiny apartment in Vancouver, British Columbia.