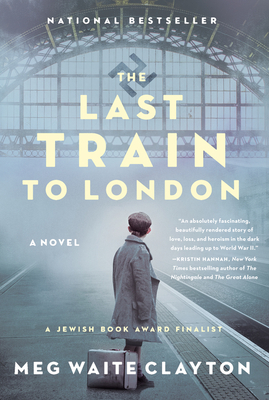 The Last Train to London (Paperback)
A Novel
Harper Paperbacks, 9780062946942, 480pp.
Publication Date: June 16, 2020
Other Editions of This Title:
Hardcover (9/10/2019)
Library Binding, Large Print (7/1/2020)
Compact Disc (9/10/2019)
MP3 CD (9/10/2019)
* Individual store prices may vary.
September 2019 Indie Next List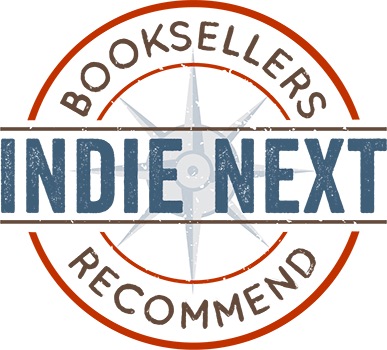 "Based on a real heroine of the Dutch resistance and scrupulously researched,
The Last Train to London
brings to vivid life the extraordinary bravery of one fiercely dedicated childless woman who is attempting to save the lives of literally thousands of innocent children as Hitler marshals his forces across Europe. By writing the Kindertransport story as a novel, Meg Waite Clayton captures the humanity of the young victims and the inhumanity of those who were 'just following orders' more than any biography could. A memorable addition to the literature of World War II and one that is eerily relevant to present-day migrant struggles the world over."
— Marion Abbott, Mrs. Dalloway's Literary & Garden Arts, Berkeley, CA
View the List
Description
National bestseller
A Historical Novels Review Editors' Choice

A Jewish Book Award Finalist
The New York Times bestselling author of Beautiful Exiles conjures her best novel yet, a pre-World War II-era story with the emotional resonance of Orphan Train and All the Light We Cannot See, centering on the Kindertransports that carried thousands of children out of Nazi-occupied Europe—and one brave woman who helped them escape to safety.

In 1936, the Nazi are little more than loud, brutish bores to fifteen-year old Stephan Neuman, the son of a wealthy and influential Jewish family and budding playwright whose playground extends from Vienna's streets to its intricate underground tunnels. Stephan's best friend and companion is the brilliant Žofie-Helene, a Christian girl whose mother edits a progressive, anti-Nazi newspaper. But the two adolescents' carefree innocence is shattered when the Nazis' take control.
There is hope in the darkness, though. Truus Wijsmuller, a member of the Dutch resistance, risks her life smuggling Jewish children out of Nazi Germany to the nations that will take them. It is a mission that becomes even more dangerous after the Anschluss—Hitler's annexation of Austria—as, across Europe, countries close their borders to the growing number of refugees desperate to escape.
Tante Truus, as she is known, is determined to save as many children as she can. After Britain passes a measure to take in at-risk child refugees from the German Reich, she dares to approach Adolf Eichmann, the man who would later help devise the "Final Solution to the Jewish Question," in a race against time to bring children like Stephan, his young brother Walter, and Žofie-Helene on a perilous journey to an uncertain future abroad.
About the Author
Meg Waite Clayton is a New York Times bestselling author of six novels, most recently Beautiful Exiles. Her previous novels include the Langum Prize--honored The Race for Paris; The Language of Light, a finalist for the Bellwether Prize for Socially Engaged Fiction (now the PEN/Bellwether); and The Wednesday Sisters, one of Entertainment Weekly's 25 Essential Best Friend Novels of all time. She has also written for the Los Angeles Times, the New York Times, the Washington Post, Forbes, and public radio, often on the subject of the particular challenges women face.
Praise For The Last Train to London: A Novel…
"The Last Train to London is painful and beautiful, absorbing and unforgettable.  A wonderful tribute to courage, to a remarkable woman, to the ones she saved, and the ones she could not.  Recommend this book to anyone who thinks no single person can make a difference."
— --Karen Joy Fowler, author of the USA Today Bestseller We Are All Completely Beside Ourselves

"The Last Train to London is an absolutely fascinating, beautifully rendered story of love, loss, and heroism in the dark days leading up to World War II.  Clayton perfectly captures the tension and heartbreak of the times, which feel so relevant today. It is a glowing portrait of women rising up against impossible odds to save children."
— --Kristin Hannah, New York Times bestselling author of The Great Alone and The Nightingale

"What a delight it was to read this brilliant telling of the Kindertransport, a novel threaded with compassion, hope and love. Thank you, Meg Waite Clayton for reminding us of what can happen when good people conspire against evil." 
— --Heather Morris, #1 bestselling author of The Tattooist of Auschwitz

"The Last Train to London is a rare thing: intellectually provocative and emotionally moving in equal measure. What a fine tribute to the victims and survivors of the Nazis' early terrors, and to the woman who at great personal risk and sacrifice subverted Hitler's will. Everyone should read this timely, gorgeous novel."
— --Therese Anne Fowler, bestselling author of Z: A Novel of Zelda Fitzgerald

"This is a standout historical fiction that serves as a chilling reminder of how insidious, pervasive evil can gradually seep into everyday lives."
— Publishers Weekly

  "Enlightening, meticulously researched ... Clayton's story of the remarkable woman, known as Tante Truus, is enriched by a compelling cast of fictional characters."
— Booklist (starred review)

"With its well-developed characters and race-against-the-clock plot, this fantastic novel should have broad appeal, especially with fans of historical fiction and thrillers."
— Library Journal (starred review)

"Riveting … Clayton makes vivid Truus's courage and resourcefulness in the face of growing danger as borders close throughout Europe."
— BBC

"The Last Train to London … glimmers with hope: the heroism of everyday people putting their own comfortable lives in jeopardy to help others."
— BookPage

"an engrossing, heart-wrenching, and inspiring account of ordinary people making life-and-death choice in the darkest of times."
— Jerusalem Post

"The Last Train to London," an excellent new novel … clearly the product of prodigious historical research … serves as a reminder that even in dangerous times, every person can make a difference … Ultimately, this historical novel offers great insight into the inspiring humanity of those who opposed the Nazis; Clayton brings Tante Truus to life at a timely moment when cruelty is once again on the march."
— San Francisco Examiner

"Heartfelt and mesmerizing...takes the reader on an unforgettable journey...If you like books set in World War II featuring complex, courageous female protagonists who were ahead of their time, this book should earn a place at the top of the list."
— Historical Novels Review