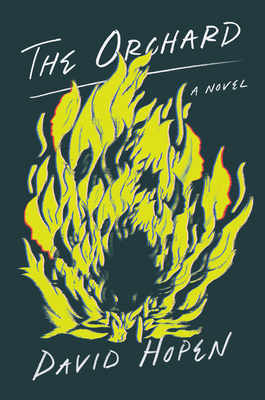 The Orchard
A Novel
Hardcover

* Individual store prices may vary.
Other Editions of This Title:
Paperback (9/28/2021)
Compact Disc (11/17/2020)
MP3 CD (11/17/2020)
December 2020 Indie Next List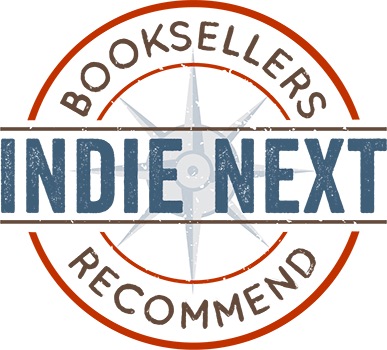 "Evocative of both Donna Tartt and Chaim Potok,
The Orchard
boldly dives into the depth of teen drama and Jewish philosophy and emerges with a heartfelt story of transformation. Ari is entering his senior year when his parents decide to move from their Orthodox Brooklyn community to a more modern enclave in suburban Miami. His surprising acceptance into an elite clique at his new school has him grappling with questions regarding pleasure and spirituality as he attempts to find his way with his new peers. Straying from the teachings of his youth, he is drawn to investigate his religion in increasingly surprising ways, with unforeseen consequences. An impressive debut!"
— Luisa Smith, Book Passage, Corte Madera, CA
View the List
Description
A Recommended Book From:
The New York Times * Good Morning America * Entertainment Weekly * Electric Literature * The New York Post * Alma * The Millions * Book Riot 
A commanding debut and a poignant coming-of-age story about a devout Jewish high school student whose plunge into the secularized world threatens everything he knows of himself
Ari Eden's life has always been governed by strict rules. In ultra-Orthodox Brooklyn, his days are dedicated to intense study and religious rituals, and adolescence feels profoundly lonely. So when his family announces that they are moving to a glitzy Miami suburb, Ari seizes his unexpected chance for reinvention.
Enrolling in an opulent Jewish academy, Ari is stunned by his peers' dizzying wealth, ambition, and shameless pursuit of life's pleasures. When the academy's golden boy, Noah, takes Ari under his wing, Ari finds himself entangled in the school's most exclusive and wayward group. These friends are magnetic and defiant—especially Evan, the brooding genius of the bunch, still living in the shadow of his mother's death.
Influenced by their charismatic rabbi, the group begins testing their religion in unconventional ways. Soon Ari and his friends are pushing moral boundaries and careening toward a perilous future—one in which the traditions of their faith are repurposed to mysterious, tragic ends.
Mesmerizing and playful, heartrending and darkly romantic, The Orchard probes the conflicting forces that determine who we become: the heady relationships of youth, the allure of greatness, the doctrines we inherit, and our concealed desires.
Praise For The Orchard: A Novel…
"To be transported, wholesale, into a new and unfamiliar world is one of literature's great gifts, and the opening pages of David Hopen's ambitious debut novel, 'The Orchard,' promise exactly that…. Hopen is a stylish, atmospheric writer whose characters inhabit sensuous tableaus…. All-encompassing…. [Hopen's] talent is evident."
— New York Times Book Review

"Both fresh and affecting… Essentially The Secret History set among highly observant Jewish Floridians…. Heretics, sex, drugs, and even Talmudic rituals that border on bacchanalia abound."
— Entertainment Weekly

"The most brilliant novel I read this year.... A wildly engrossing bildungsroman."
— Book Riot

"A poignant and utterly devastating experience…. 'The Orchard' is intense and deeply moving…. Its questions are not easy, nor are the answers it provides. To discover a thought-provoking young writer like David Hopen this early in his career is a rare privilege indeed."
— Anniston Star

"Powerful and stirring, like a 2020 Jewish version of 'The Catcher in the Rye.' Structured into chapters by month throughout a typical school year and tackling the 'majestic sadness' that is tragedy, this journal-like book written by a Yale Law School student will definitely take root." 
— Good Morning America

"David Hopen's ambitious debut novel combines the religiously observant world of Chaim Potok's books with the academic hothouse of Donna Tartt's The Secret History and F. Scott Fitzgerald's observations of the rich and privileged…. [A] singular addition to the world of Jewish fiction as well as a notable variation on the classic campus novel."
— BookPage

"Fascinating…. [A novel] that settles in the mind and heart, requiring rumination long after turning the last page…. Remarkable and thought-provoking…. An outstanding debut."
— BookBrowse

"An entirely surprising tale, rich with literary allusions and Talmudic connections, about the powerful allure of belonging. This novel will likely elicit comparisons to the work of Chaim Potok…. But Hopen's debut may actually have more in common with campus novels like Donna Tartt's The Secret History and Tobias Wolff's Old School…. Hopen's debut signals a promising new literary talent; in vivid prose, the novel thoughtfully explores cultural particularity while telling a story with universal resonances. A captivating Jewish twist on the classic American campus novel."
— Kirkus Reviews (starred review)

"This is a brilliantly conceived and crafted coming-of-age novel of ideas, replete with literary and philosophical references…. Unforgettable." 
— Booklist (starred review)

"Hopen commingles religious philosophy and dangerous behavior in his ambitious debut… [A] moving climax. This isn't your average campus novel."
— Publishers Weekly

"Magnetic.... What I was struck by is how seamlessly Hopen weaved very Jewish concepts, and debates about Judaism, morality, and God.... The ending was explosive — and one I'll be thinking about for a long time."
— Alma

"The Orchard is a wildly ambitious, propulsive novel touching on big, life-altering topics, but David Hopen manages that weight by never losing grip on the story, which blends philosophical questions with a unique thriller and a group of teenagers who command your attention. At the heart of the novel there's a yearning, a reckoning with those moments when we transform and when we wonder if we can ever go back. I'd be so wary of comparing any novel to Donna Tartt's The Secret History, but The Orchard can handle it because it diverges in such interesting ways."
— Kevin Wilson, author of Nothing to See Here

"David Hopen's riveting debut joins the urgency of a thriller with the devastating consequence of a spiritual crisis for its hero, who is no less imperiled by his religion than by the threat of its loss.  In Ari Eden's story the clash between youth and experience, godlessness and piety, individualism and conformity, will feel both devastatingly familiar and utterly new.  The Orchard throws open the doors to this world, and introduces a major new voice."
— Susan Choi, National Book Award winning author of Trust Exercise

"I guess it would be accurate to call The Orchard a coming-of-age story, or a fish-out-of-water story, or a clash-of-cultures story, or a crisis-of-faith story, or a false-prophet story—the truth is, The Orchard is all of this and more. It's a story of profound intelligence, a story of tragic grandeur, and a story unlike any other I've ever read." 
— Nathan Hill, author of The Nix

"A tremendous read, a brilliant excursion into the world of orthodox Jews, both thrilling and philosophical."
— Gary Shteyngart, author of Lake Success
Ecco, 9780062974747, 480pp.
Publication Date: November 17, 2020
About the Author
David Hopen is a student at Yale Law School. Raised in Hollywood, Florida, he earned his master's from the University of Oxford and graduated from Yale College. The Orchard is his debut novel.