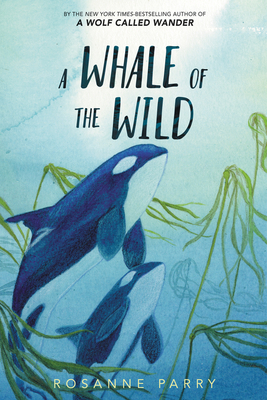 A Whale of the Wild
Hardcover

* Individual store prices may vary.
Other Editions of This Title:
Digital Audiobook (8/31/2020)
Paperback (8/31/2021)
Compact Disc (9/1/2020)
MP3 CD (9/1/2020)
Fall 2020 Kids Indie Next List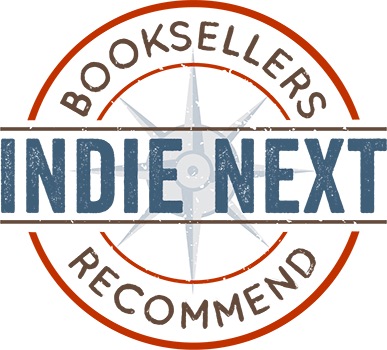 "What a great follow up to
A Wolf Called Wander
! This time in the Salish Sea! When an orca brother and sister are separated from their pod, they need to find their way back, and they help others along the way. I learned a lot about the orcas and their ecosystem in this great book, which shows the true meaning of family and what it means to love them eternally, while finding how to be your true self!"
— Derrick Brunner, The Well-Read Moose, Coeur d'Alene, ID
View the List
Description
"A spellbinding, heart-stopping adventure." —Booklist (starred review)
"A dreamily written, slyly educational, rousing maritime adventure." —New York Times Book Review
In the stand-alone companion to the New York Times–bestselling A Wolf Called Wander, a young orca whale must lead her brother on a tumultuous journey to be reunited with their pod. This gorgeously illustrated animal adventure novel explores family bonds, survival, global warming, and a changing seascape. Includes information about orcas and their habitats.
For Vega and her family, salmon is life. And Vega is learning to be a salmon finder, preparing for the day when she will be her family's matriarch. But then she and her brother Deneb are separated from their pod when a devastating earthquake and tsunami render the seascape unrecognizable. Vega must use every skill she has to lead her brother back to their family. The young orcas face a shark attack, hunger, the deep ocean, and polluted waters on their journey. Will Vega become the leader she's destined to be?
A Whale of the Wild weaves a heart-stopping tale of survival with impeccable research on a delicate ecosystem and threats to marine life. New York Times-bestselling author Rosanne Parry's fluid writing and Lindsay Moore's stunning artwork bring the Salish Sea and its inhabitants to vivid life. An excellent read-aloud and read-alone, this companion to A Wolf Called Wander will captivate fans of The One and Only Ivan and Pax.
Includes black-and-white illustrations throughout, a map, and extensive backmatter about orcas and their habitats.
Praise For A Whale of the Wild…
"Parry creates a spellbinding, heart-stopping adventure for middle-grade readers—this time about a pod of orca whales and their plight in today's Salish Sea. . . . Parry's thorough research, observation, and creative writing combine to share the marvelous matriarchal familial world of orcas . . . Her descriptive narrative rises in intensity to match each new danger and resolves with a bittersweet yet hopeful finish. . . . Excellent."
— Booklist (starred review)

"After a tsunami devastates their habitat in the Salish Sea, a young orca and her brother embark on a remarkable adventure. . . . Vega and Deneb tell their harrowing story, engaging young readers while educating them about the marine ecosystem. . . . A dramatic, educational, authentic whale of a tale."
— Kirkus Reviews

"Vega is a young orca whale being trained by her mother to one day be the group's Wayfinder . . . But when she and her young brother are separated from the pod . . . Vega must use her wayfinding skills to reunite them with their elders. . . . Parry weav[es] a great deal of information about orcas and their habits into the narrative."
— School Library Journal

"After just a few pages, readers will be completely immersed in the underwater world of Rosanne Parry's A Whale of the Wild . . . [Parry] skillfully incorporates details about orcas as well as the many threats to their existence. . . . A Whale of the Wild offers brisk drama alongside insight and wisdom, demonstrating the vital importance of taking care of each other and the world we live in—above and below the surface."
— BookPage.com

"[An] enthralling new novel . . . Parry writes in a tradition of animal adventure novels that address environmental issues from the animals' point of view . . . A Whale of the Wild is a dreamily written, slyly educational, rousing maritime adventure."
— New York Times Book Review

"A story about two young orcas, Vega and her little brother, Deneb. . . . When Vega acts impulsively, the siblings become separated from their pod. In searching for their lost family, they discover friends — and grave danger."
— Washington Post

"Vega, a late-adolescent orca whale . . . lives in the Salish Sea, an area of stunning ecological richness and diversity . . . When there's an earthquake with its resulting tsunami, Vega and Deneb become separated from their pod. Parry does a convincing job of presenting orca life in fresh language that rings true. . . . [and] becomes increasingly heartbreaking as the characters try to deal with the fracturing of their world. The story contains gracefully integrated information . . . Detailed black-and-white illustrations beautifully support a powerful portrait of nature under threat."
— Horn Book Magazine

"Two young orcas search for lost family, meet unique friends and deal with the dangerous impact of pollutants and global warming on their undersea world, which is vividly rendered in this novel through words and pictures."
— Washington Post
Greenwillow Books, 9780062995926, 336pp.
Publication Date: September 1, 2020
About the Author
Rosanne Parry is the author of the acclaimed novels A Wolf Called Wander, A Whale of the Wild, Heart of a Shepherd, Second Fiddle, and Written in Stone. She has taught writing at schools, conferences, educational nonprofits, and online at the Loft Literary Center and works as an independent bookseller. She and her family live in an old farmhouse in Portland, Oregon. She writes in a tree house in her backyard.
Lindsay Moore is an artist and writer with roots in Northern Michigan. She studied marine biology and fine art at Southampton College on Long Island and figure drawing at the Art Students League of New York, and earned her master of science in medical and scientific illustration from Medical College of Georgia, now Augusta University. Lindsay Moore lives with her family in Bowling Green, Ohio.