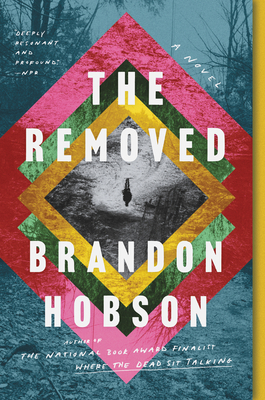 The Removed
A Novel
Paperback

* Individual store prices may vary.
Other Editions of This Title:
Digital Audiobook (2/1/2021)
Hardcover (2/2/2021)
Library Binding, Large Print (8/4/2021)
Compact Disc (2/2/2021)
MP3 CD (2/2/2021)
February 2021 Indie Next List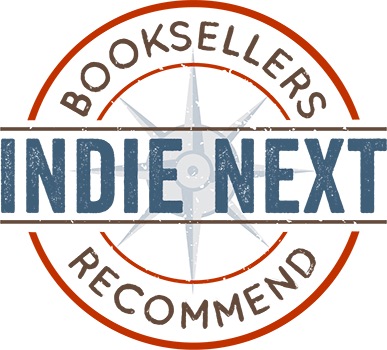 "In telling the story of a Native family in Oklahoma who lost a teenage son to a shooting,
The Removed
examines the power of inherited trauma and the strength of family to keep people together. The book is told in the voices of the various family members left after the death of their son/brother and explores the effects on their lives of their Cherokee ancestors who walked the Trail of Tears. Mixing several points of view along with Native myth, Hobson brings a powerful story to light where the reader really steps into the shoes of each character. The loss, sadness, and despair are palpable, but so are hope and healing, by the end. A truly beautiful book about something everyone should read more about."
— Izzy Stringham, Bookbinders Basalt, Basalt, CO
View the List
Description
"A haunted work, full of voices old and new. It is about a family's reckoning with loss and injustice, and it is about a people trying for the same. The journey of this family's way home is full—in equal measure—of melancholy and love."
—Tommy Orange, author of There There
A RECOMMENDED BOOK FROM
USA Today * O, the Oprah Magazine * Entertainment Weekly * TIME * Harper's Bazaar * Buzzfeed * Washington Post * Elle * Parade * San Francisco Chronicle * Good Housekeeping * Vulture * Refinery29 * AARP * Kirkus * PopSugar * Alma * Woman's Day * Chicago Review of Books * The Millions * Biblio Lifestyle * Library Journal * Publishers Weekly * LitHub 
Steeped in Cherokee myths and history, a novel about a fractured family reckoning with the tragic death of their son long ago—from National Book Award finalist Brandon Hobson
In the fifteen years since their teenage son, Ray-Ray, was killed in a police shooting, the Echota family has been suspended in private grief. The mother, Maria, increasingly struggles to manage the onset of Alzheimer's in her husband, Ernest. Their adult daughter, Sonja, leads a life of solitude, punctuated only by spells of dizzying romantic obsession. And their son, Edgar, fled home long ago, turning to drugs to mute his feelings of alienation.
With the family's annual bonfire approaching—an occasion marking both the Cherokee National Holiday and Ray-Ray's death, and a rare moment in which they openly talk about his memory—Maria attempts to call the family together from their physical and emotional distances once more. But as the bonfire draws near, each of them feels a strange blurring of the boundary between normal life and the spirit world. Maria and Ernest take in a foster child who seems to almost miraculously keep Ernest's mental fog at bay. Sonja becomes dangerously fixated on a man named Vin, despite—or perhaps because of—his ties to tragedy in her lifetime and lifetimes before. And in the wake of a suicide attempt, Edgar finds himself in the mysterious Darkening Land: a place between the living and the dead, where old atrocities echo.
Drawing deeply on Cherokee folklore, The Removed seamlessly blends the real and spiritual to excavate the deep reverberations of trauma—a meditation on family, grief, home, and the power of stories on both a personal and ancestral level.
"The Removed is a marvel. With a few sly gestures, a humble array of piercingly real characters and an apparently effortless swing into the dire dreamlife, Brandon Hobson delivers an act of regeneration and solace. You won't forget it." —Jonathan Lethem, author of The Feral Detective
Praise For The Removed: A Novel…
"Extraordinary…. Pulling out all the stops, [Hobson's] carved a striking new benchmark for fiction about Native Americans." — Los Angeles Times
"[A] mythic, sweeping novel."  — New York Times Book Review
"Deeply resonant and profound, and not only because of its exquisite lyricism. It's also a hard and visceral entrance into our own reckoning as a society and civic culture with losses we created, injustices we allowed, and family separations we ignored…. The Removed is powerful storytelling." — NPR
"A subtle, powerful novel that connects the Echotas' immediate struggles with loss and memory to a wider swath of Cherokee history, from the Trail of Tears to the present. It's a surprisingly magnetic and eerie book, like a concrete brick that cracks open to reveal a sparkling geode, throwing off a strange light." — USA Today
"A funny, sensual, realistic, thoughtful, horrific, and ultimately truthful account of the ongoing scourge of racism in American life…. Intelligent and compassionate." — LA Review of Books
"Blurring the boundaries between the tangible and the spiritual, Brandon Hobson's latest novel draws on Cherokee folklore to offer a moving meditation on family, home, and ancestral trauma." — Harper's Bazaar
"A soul-stirring saga... very much about the power of storytelling, how telling tales—true or otherwise—can be bittersweet but  a necessary balm." — O, the Oprah Magazine
"Spirituality is woven into the story like a soft thread of silk, binding the everyday lives of the characters with otherworldly warnings and messages of strength…. This gut-wrenching tale of broken hearts and shattered dreams spotlights the devastation caused by ongoing racism in our country, while also providing a ray of hope on the distant horizon."  — Washington Independent Review of Books
"Though rooted in—and inseparable from—the Cherokee culture, the book is also a complex, inventive and thoughtfully universal tale of love and longing."  — Bookreporter.com
"Stunning.... Hobson uses Cherokee folklore to great effect in this profound, powerful look at the ways in which trauma — both recent and generational — infuses every aspect of our lives, but that it is possible to heal, to recover without ever forgetting what happened and what is still owed in order to reach a place of true understanding." — Refinery 29
"Splendid…. Hobson, a National Book Award finalist for his novel Where the Dead Sit Talking, weaves strands of the past and present so skillfully that events that would be improbable in the hands of another author are inevitable in The Removed. More than anything, in the case of the beleaguered Echota family, Hobson understands William Faulkner's adage, 'The past is never dead. It's not even past.'" — BookPage
"If we tell ourselves stories to expand our worldview, then modern literature is one of society's most powerful tools.... Rich in Cherokee folklore."
— San Francisco Chronicle
"Hobson uses magical realism to deftly draw a line connecting the historical atrocities committed against Indigenous people to how this violence is manifested today, while also challenging us to consider the power of grief, love and family in the face of immeasurable loss." — Time
"If you're looking for a powerful read that explores the generational impacts of trauma, The Removed is the book for you…. Hobson's tale will leave readers wiser in many ways." — New York Journal of Books
"A disconnected web of tragedies—loss, loneliness, dementia, and drugs—draw together a disparate Cherokee family in this powerful novel that blurs the lines between spiritual and earthly. Pulling from centuries-old Cherokee folklore to ground this present-day tale, Brandon Hobson has built a grave and unforgettable legend." — Elle
"A beautiful, elegiac narrative that seamlessly blends the real and supernatural…. [A] wondrous, deeply felt book." — Minneapolis Star Tribune
Ecco, 9780062997555, 288pp.
Publication Date: October 5, 2021
About the Author
Brandon Hobson is the author of the novel Where the Dead Sit Talking, which was a finalist for the 2018 National Book Award for Fiction and winner of the Reading the West Book Award. His other books include Desolation of Avenues Untold and the novella Deep Ellum. His work has appeared in the Pushcart Prize anthology, The Believer, the Paris Review Daily, Conjunctions, NOON, and McSweeney's, among other places. He is an assistant professor of creative writing at New Mexico State University and teaches in the MFA program at the Institute of American Indian Arts. Hobson is an enrolled citizen of the Cherokee Nation Tribe of Oklahoma.