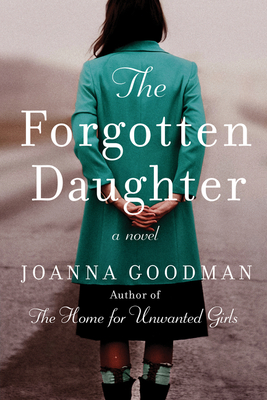 The Forgotten Daughter
The triumphant story of two women divided by their past, but united by friendship--inspired by true events
Paperback

* Individual store prices may vary.
Other Editions of This Title:
Digital Audiobook (10/26/2020)
Paperback, Large Print (10/27/2020)
Hardcover (10/27/2020)
Compact Disc (10/27/2020)
MP3 CD (10/27/2020)
Description
For fans of Jojo Moyes, from the bestselling author of The Home for Unwanted Girls, comes another compulsively readable story of love and friendship, following the lives of two women reckoning with their pasts and the choices that will define their futures.
Divided by their past, united by love.

1992: French-Canadian factions renew Quebec's fight to gain independence, and wild, beautiful Véronique Fortin, daughter of a radical separatist convicted of kidnapping and murdering a prominent politician in 1970, has embraced her father's cause. So it is a surprise when she falls for James Phénix, a journalist of French-Canadian heritage who opposes Quebec separatism. Their love affair is as passionate as it is turbulent, as they negotiate a constant struggle between love and morals.
At the same time, James's older sister, Elodie Phénix, one of the Duplessis Orphans, becomes involved with a coalition demanding justice and reparations for their suffering in the 1950s when Quebec's orphanages were converted to mental hospitals, a heinous political act of Premier Maurice Duplessis which affected 5,000 children.
Véronique is the only person Elodie can rely on as she fights for retribution, reliving her trauma, while Elodie becomes a sisterly presence for Véronique, who continues to struggle with her family's legacy.
The Forgotten Daughter is a moving portrait of true love, familial bonds, and persistence in the face of injustice. As each character is pushed to their moral brink, they will discover exactly which lines they'll cross—and just how far they'll go for what they believe in.
Praise For The Forgotten Daughter: The triumphant story of two women divided by their past, but united by friendship--inspired by true events…
"Resonant and relevant....The characters, complex and flawed, love and fight so fiercely that it's hard not to be drawn into their passionate orbits and to feel, even slightly, a glimmer of hope as they refuse to give up on the ideal of happiness." — Kirkus
"In this captivating story layered with love, suspense, grief, and redemption, Goodman once again creates intriguing characters that will immediately draw readers in." — Booklist
 "The ending hits a perfect emotional note: bittersweet and honest, comforting and regretful." — Kirkus (for The Home for Unwanted Girls)
"Moving." — Publishers Weekly (for The Home for Unwanted Girls)
"A study of how love persists through the most trying of circumstances. Deep and meaningful, this novel captures the reader's attention until they're rewarded with a happy ending." — Booklist (for The Home for Unwanted Girls)
"A heart-wrenching saga of love and loss that's not to be missed." — Toronto Star (for The Home for Unwanted Girls)
Harper Paperbacks, 9780062998316, 416pp.
Publication Date: October 27, 2020
About the Author
Joanna Goodman is the author of the bestselling novels The Forgotten Daughter, The Home for Unwanted Girls,and The Finishing School. Originally from Montreal, she now lives in Toronto with her husband and two children.
1. How does Leo's return to the Fortin household affect the family dynamic?
2. How do James and Véronique's differing political views affect their relationship? Do you think two people with different political views can stay together over time?
3. How has Elodie's childhood affected her perceptions of family? Motherhood?
4. Should Véronique be judged for her father's actions?
5. How does joining the Duplessis Orphans Committee change Elodie? What impact does it have on her relationship with Maggie?
6. What effect has Leo's legacy had on his family? What about on his own life?
7. What parallels can you draw between Elodie and Véronique's struggles? How do they differ?
8. What is the impact of Pierre's death on Véronique?
9. How does Dennis's return affect Elodie? What do you think their relationship would have been like if she knew he was alive?
10. Do you think James was justified in running the article about Leo? Why or why not?
11. Why did Leo lie for so many years about what really happened during the October Crisis?
12. The conflicts in the novel all have their roots in the past. What do you think the author is trying to say about the role of legacy in our lives?
13. What has Véronique learned from her relationship with James? What has James learned? What do you think the future holds in store for them?
14. Do you think Elodie should forgive Sister Ignatia?
15. Did you find the novel's ending satisfying? Could you envision a different resolution?
or
Not Currently Available for Direct Purchase