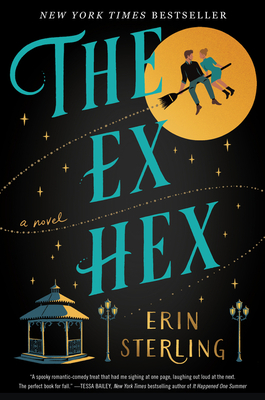 The Ex Hex
A Novel
Paperback

* Individual store prices may vary.
Other Editions of This Title:
Digital Audiobook (9/27/2021)
Compact Disc (10/5/2021)
MP3 CD (10/5/2021)
October 2021 Indie Next List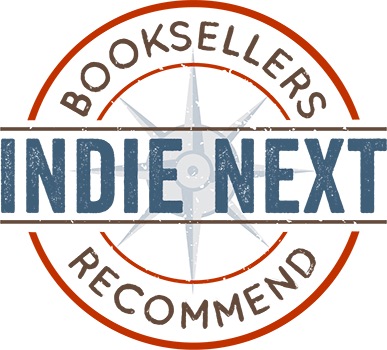 "Looking for a wildly fun Halloween read? Pick this up! Witches, curses, ghosts, sizzling romance, and a swoon-worthy ending — this rom-com has it all!"
— Carrie Deming, The Dog Eared Book, Palmyra, NY
View the List
Description
New York Times Bestseller
Erin Sterling casts a delightful spell with a spine-tingling romance full of wishes, witches, and hexes gone wrong.
"A delightful and witty take on witchy mayhem." — Popsugar
Nine years ago, Vivienne Jones nursed her broken heart like any young witch would: vodka, weepy music, bubble baths…and a curse on the horrible boyfriend. Sure, Vivi knows she shouldn't use her magic this way, but with only an "orchard hayride" scented candle on hand, she isn't worried it will cause him anything more than a bad hair day or two.
That is until Rhys Penhallow, descendent of the town's ancestors, breaker of hearts, and annoyingly just as gorgeous as he always was, returns to Graves Glen, Georgia. What should be a quick trip to recharge the town's ley lines and make an appearance at the annual fall festival turns disastrously wrong. With one calamity after another striking Rhys, Vivi realizes her silly little Ex Hex may not have been so harmless after all.
Suddenly, Graves Glen is under attack from murderous wind-up toys, a pissed off ghost, and a talking cat with some interesting things to say. Vivi and Rhys have to ignore their off the charts chemistry to work together to save the town and find a way to break the break-up curse before it's too late.
Praise For The Ex Hex: A Novel…
"A spooky romantic comedy treat that had me sighing at one page, laughing out loud at the next. The Ex Hex is the perfect book for fall." — New York Times bestselling author Tessa Bailey
"Sterling casts a spell on her readers with this romantic comedy. … As humorous and fantasy filled as the novel is, it also encourages readers to ponder the idea that the world is a very small place. Sterling puts a wonderful spin on two people who once had each other's backs to two people who need each other to save a city from destruction. A cute and laughable holiday read to get you through the harsh winter weather." — USA Today
"Filled with delightful witchiness and humor, this playful romantic comedy from Sterling explores second chances and self-discovery. … Comedic chaos rules the day, with plenty of laughs overlaying just a touch of introspection as the exes realize how much they still mean to each other. The result is a fluffy Halloween treat." — Publishers Weekly
"Sterling writes a fun, sexy romantic comedy with a compelling plot, fantastic worldbuilding, twists that give the story depth, and engaging primary and secondary characters. The novel wraps up plenty of loose ends, but readers will be eager for sequels." — Library Journal
"A pitch-perfect paranormal romantic comedy … The Ex Hex seamlessly blends fantasy and romance, with a strong sense of world-building and magical rules that guide Vivienne and Rhys's attempts to course-correct from the 'accidental' curse, and an equally evident sense of attraction between these two witches. A bit of unexpected magic, a dose of revenge and a sprinkling of steaminess churn together in a humorous and heartfelt paranormal romance, sure to delight fans of Hocus Pocus and Practical Magic—or any contemporary tale of witches run amok." — Shelf Awareness
"Sterling's novel is ultimately crisp and sweet, like biting into the perfect caramel apple, and makes for an equally delicious autumn treat that will sweep readers up into a world of whimsical magic. A wickedly funny rom-com about the power of second chances, family, and love." — Kirkus
"A delightful and witty take on witchy mayhem" — Popsugar
"Diverting, magic-infused romance." — Booklist
"If you like seasonal fall reads but don't want to jump full into horror, this is the perfect October book for you. … It promises Hocus Pocus vibes, but with a lot more heat. So curl up with a pumpkin spice latte and The Ex Hex for a perfect autumnal reading experience." — Bookriot
"Humorous, magical, and sexy." — Girly Book Club
"This festive rom-com has it all!" — Woman's World
"The book perfectly hits the same sweet spot as the 1998 cinematic classic Practical Magic, without the dark plot elements about the abusive ex; it's got a hint of Bell, Book and Candle charm without the casual midcentury sexism. It's cozy and cute and Halloween appropriate, and Rhys is extremely attractive. The Ex Hex was, in short, a blast." — Jezebel
Avon, 9780063027473, 320pp.
Publication Date: September 28, 2021
About the Author
Erin Sterling also writes as Rachel Hawkins, the New York Times bestselling author of multiple books for young readers. Her work has been sold in more than a dozen countries. She studied gender and sexuality in Victorian literature at Auburn University and currently lives in Alabama.