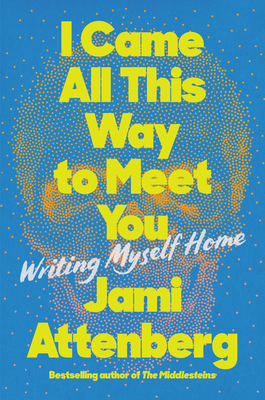 I Came All This Way to Meet You
Writing Myself Home
Hardcover

* Individual store prices may vary.
Other Editions of This Title:
Digital Audiobook (1/10/2022)
Compact Disc (1/11/2022)
MP3 CD (1/11/2022)
January 2022 Indie Next List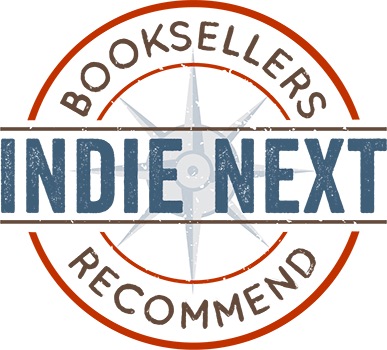 "I love this book for its honesty about the ups and downs of the writing life, and the self-discovery that comes with telling the truth. Writers and aspiring writers of all ages will adore it. Jami Attenberg has earned her wisdom, and is generous to share it in this book."
— Emma Fusco-Straub, Books Are Magic, Brooklyn, NY
View the List
Description
A Most Anticipated Title from: USA Today * The Guardian * Alma * Fodor's * AV Club * Vogue * KatieCouric.com * BookRiot * Lithub * BuzzFeed
From New York Times bestselling author Jami Attenberg comes a dazzling memoir about unlocking and embracing her creativity—and how it saved her life.
In this brilliant, fierce, and funny memoir of transformation, Jami Attenberg—described as a "master of modern fiction" (Entertainment Weekly) and the "poet laureate of difficult families" (Kirkus Reviews)—reveals the defining moments that pushed her to create a life, and voice, she could claim for herself. What does it take to devote oneself to art? What does it mean to own one's ideas? What does the world look like for a woman moving solo through it?
As the daughter of a traveling salesman in the Midwest, Attenberg was drawn to a life on the road. Frustrated by quotidian jobs and hungry for inspiration and fresh experiences, her wanderlust led her across the country and eventually on travels around the globe. Through it all she grapples with questions of mortality, otherworldliness, and what we leave behind.
It is during these adventures that she begins to reflect on the experiences of her youth—the trauma, the challenges, the risks she has taken. Driving across America on self-funded book tours, sometimes crashing on couches when she was broke, she keeps writing: in researching articles for magazines, jotting down ideas for novels, and refining her craft, she grows as an artist and increasingly learns to trust her gut and, ultimately, herself.
Exploring themes of friendship, independence, class, and drive, I Came All This Way to Meet You is an inspiring story of finding one's way home—emotionally, artistically, and physically—and an examination of art and individuality that will resonate with anyone determined to listen to their own creative calling.
Praise For I Came All This Way to Meet You: Writing Myself Home…
"[A] fierce memoir of personal transformation."
— USA Today

"I Came All This Way to Meet You details the highs and lows of finding yourself through your work and living a creative life—it's a thrill for superfans and newcomers alike."
— Vogue

"Remarkable...It's overwhelming, beautiful stuff, though always full of living, just as effective on love and promise...At some point, [Attenberg] picks up Just Kids, Patti Smith's rightly-praised, luminescent classic about being young and brave in the New York of the early 1970s, and you can feel Attenberg revving and spinning outward from there, into a similar kind of messy, glorious ramble that also unfolds in New York (she lives for years in Brooklyn), but then New Orleans, Sicily, small bookstores across the West and most compellingly, her Midwestern youth."
— Chicago Tribune

"[Attenberg's] writing…shimmers with keen pragmatic observations as well as deeply perceptible humane empathy . . . I Came All This Way to Meet You is a book about the making of a writer in the best possible way – accessible, funny, illuminating. It's a book about kindness and grief, joy and forgiveness, failures, challenges, mistakes, and hope. It's also a terrific ode to good art and true friendship."
— Boston Globe

"[Attenberg] brings to the subject her gifts as a novelist: a fierce impulse toward honesty, a companionably cranky voice and an interest in the complicated, bobbing and weaving ways in which people navigate their desires. . . . Her voice and her frankness lead the way through what can sometimes feel like a maze — but the satisfactions are thick on the ground, and we follow. And when we are finished, we hold in our hands the promised ending, the book itself."
— Claire Dederer,  New York Times Book Review (Editor's Choice)

"Ultimately, her memoir is about what it is like not to have, nor even much to want, all the things that are supposed to make a woman complete. . . . [Attenberg's] memoir is, in other words, a powerful antidote to pernicious fantasies of the tulle-skirt-and-soya-latte kind. . . . She's very funny, and it's this that makes her marvelous."
— The Guardian

"In this latest work, novelist Attenberg (The Middlesteins; Saint Mazie) bravely shares the many lives she has lived at once—jobs held, identities navigated, homes left and returned to, hopes lost and found—all in order to support and sustain herself as a writer. . . . What Attenberg has learned about being a writer and a human offers a valuable lesson for readers seeking wholeness, healing, self-expression, and strength. The result is a humorous memoir of transformation that will delight a range of readers."
— Library Journal (starred review)

"When Attenberg writes about the past, she does so with the kind of hindsight and self-awareness only possible after deep reflection over events in your life countless times over and from varying — conflicting, even — angles."
— Gambit

"Reading Jami Attenberg is like hanging out with a friend who encourages you— through their own example—to be your messy, vibrant, glorious self. Attenberg's voice is equal parts wise auntie and wise-ass, whether on social media or in any of her seven increasingly well-received novels.
— BookPage (Starred)

"I Came All This Way to Meet You—which features the shining prose that characterizes Attenberg's fiction, while allowing us a glimpse behind the curtain of her process and her personal history—is one of the most artistically invigorating books I've read in years. It made me want to sit down and write."
— Liz Moore, author of Long Bright River
Ecco, 9780063039797, 272pp.
Publication Date: January 11, 2022
About the Author
Jami Attenberg is the New York Times bestselling author of seven books of fiction, including The Middlesteins and All This Could Be Yours. She has contributed essays to the New York Times Magazine, the Wall Street Journal, the Sunday Times, and the Guardian, among other publications. She lives in New Orleans.