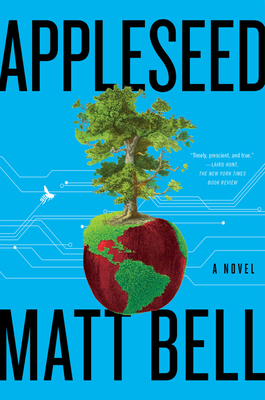 Appleseed
A Novel
Paperback

* Individual store prices may vary.
Other Editions of This Title:
Digital Audiobook (7/12/2021)
Hardcover (7/13/2021)
Paperback, Large Print (7/13/2021)
MP3 CD (7/13/2021)
Compact Disc (7/13/2021)
August 2021 Indie Next List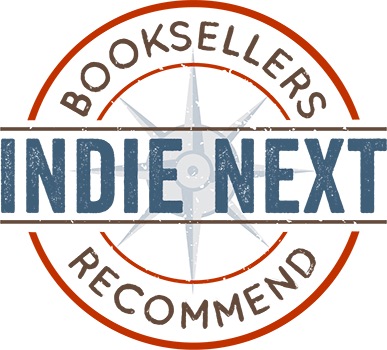 "This cross between a Shakespeare drama and a Grimm fairy tale is unsettling, attention-grabbing, and thought-provoking in the way stories do so well when reason often fails. A powerful read!"
— Helen Eddy, The Book Shoppe (IA), Boone, IA
View the List
Description
"Woven together out of the strands of myth, science fiction, and ecological warning, Matt Bell's Appleseed is as urgent as it is audacious." —Kelly Link, Pulitzer Prize finalist and national bestselling author of Get in Trouble
A "breathtaking novel of ideas unlike anything you've ever read" (Esquire) from Young Lions Fiction Award–finalist Matt Bell, a breakout book that explores climate change, manifest destiny, humanity's unchecked exploitation of natural resources, and the small but powerful magic contained within every single apple. 
In eighteenth-century Ohio, two brothers travel into the wooded frontier, planting apple orchards from which they plan to profit in the years to come. As they remake the wilderness in their own image, planning for a future of settlement and civilization, the long-held bonds and secrets between the two will be tested, fractured, and broken—and possibly healed.
Fifty years from now, in the second half of the twenty-first century, climate change has ravaged the Earth. Having invested early in genetic engineering and food science, one company now owns all the world's resources. But a growing resistance is working to redistribute both land and power—and in a pivotal moment for the future of humanity, one of the company's original founders will return to headquarters, intending to destroy what he helped build.
A thousand years in the future, North America is covered by a massive sheet of ice. One lonely sentient being inhabits a tech station on top of the glacier—and in a daring and seemingly impossible quest, sets out to follow a homing beacon across the continent in the hopes of discovering the last remnant of civilization.
Hugely ambitious in scope and theme, Appleseed is the breakout novel from a writer "as self-assured as he is audacious" (NPR) who "may well have invented the pulse-pounding novel of ideas" (Jess Walter). Part speculative epic, part tech thriller, part reinvented fairy tale, Appleseed is an unforgettable meditation on climate change; corporate, civic, and familial responsibility; manifest destiny; and the myths and legends that sustain us all. 
Praise For Appleseed: A Novel…
"An ambitious, time-bending take on climate change." — New York Times
"Appleseed is a work of incandescent imagination, at once an eco-horror story about human greed and a regenerative new myth. I loved the soaring possibilities seeded throughout this wild novel, which pushes its readers to imagine 'new ways of dwelling' in and with non-human nature. Bell's book is a chrysalis inside of which I could feel my mind changing, preparing for new flights."  — Karen Russell, author of Orange World
"Rambunctious....made me think of Jeff VanderMeer and his Area X trilogy, chilling the spine while engaging the heart. Then too, Appleseed's pervading concern for forest ecology recalled Richard Powers and his phenomenal tree-text, 'The Overstory.' Comparisons like that raise problems—the two older authors are miles apart—but they drive home my point: that Matt Bell has brought off a novel as exciting as any in recent years." — Boston Globe
"A gripping meditation on manifest destiny and humanity's relationship to this endangered planet, making for a breathtaking novel of ideas unlike anything you've ever read."
— Esquire
"Provocative....You can take Mr. Bell's book as warning or vision of hope, as myth or blueprint for the future. Either way, it's everything sci-fi should be." — Wall Street Journal
"The reason you've never read a book like Appleseed is that there's never been a book like Appleseed. The scary thing, though, is this is a world you might recognize. This premise, this content, this form, this language—only Matt Bell could have given us this novel." — Stephen Graham Jones, author of The Only Good Indians
"A meditative thriller with an ethical heart." — NPR.org
"Woven together out of the strands of myth, science fiction, and ecological warning, Matt Bell's Appleseed is as urgent as it is audacious." 
— Kelly Link, Get in Trouble
"There's a particular thrill reading a book that has such certainty of vision, one that guides every page and allows us to truly picture the connections between our past and our future. We see the naturalist's mind placed in the realm of the imagination as a way to try to grasp what's happening to our planet right now. It's a beautiful tribute to what fiction can do, and these characters and their visceral struggles will remain with me for a long time."  — Aimee Bender, author of The Butterfly Lampshade
"[An] ambitious speculative epic and striking take on climate change."

— USA Today, Summer's Hottest Books
"Myth meets science; fable confronts existential crisis. In its bountiful prose, gleeful genre-hopping, and the sheer scope of its storytelling, Appleseed points toward hopeful futures for literature—and the planet." —  Sam J. Miller, Nebula-Award-winning author of Blackfish City
 "Matt Bell's Appleseed expands in the most entrancing manner to encompass everything from the hidden hoofs of fauns to the pending doom of the planet. What a sui generis feat of imagination and scope this novel is."  — Idra Novey, author of Those Who Knew
"Bell's terrifying yet deeply humane novel of ideas is both an awesome work of imagination and a stirring ecological call-to-arms—a reminder of what the best genre-bending books can achieve." — Literary Hub
"Appleseed incorporates myth, sci-fi, and satire into its dazzling high-wire act....Bell executes a kind of literary daredevilry, making carefully controlled storytelling feel treacherous and delightful." — Philadelphia Inquirer
"Appleseed plays on the dystopian climate disaster genre, deftly weaving threads from Greek mythology, magical realism, and America's settler-colonial folklore to create the parallel universe its characters inhabit. ... Unpredictable to the last page, Appleseed ties these disparate narratives together with a rich network of symbolism and sharp prose." — Los Angeles Review of Books
"Enormously ambitious...Bell not only radically shifts tone between [the] three timelines, he confidently hops genres as well." — Locus
"Employs myth, magic and science to give a damning account of the narrative of American exceptionalism and the relentless post-conquest exploitation of this country's vast natural resources....formally ambitious but still deeply humane....Bell has achieved something special here... timely, prescient and true." — New York Times Book Review
"Rich and complex… This is a terrifying, beautiful book…Bell has given us an urgent vision of a possible future, and a story that could lead us onto a better path if we just pay attention." — Tor.com
"Raises challenging questions about interconnection, complicity and ecological stewardship...Appleseed's mix of hard sci-fi, folkloric elements and ethical issues make it appealing for Neal Stephenson fans and readers who long to safeguard the wild....Daringly imagined." — Shelf Awareness
"Part tech thriller and part reimagined legend, Appleseed is a thought-provoking and mysterious read that explores climate change, manifest destiny, and corporate versus family responsibility. One of those books where every time you try to put it down, you inevitably say, 'Okay, just one more chapter.'" — Fort Worth Magazine
"Gorgeous and weird...vivid, sharp, and sensual." — Philadelphia Inquirer
Mariner Books, 9780063040151, 496pp.
Publication Date: July 5, 2022
About the Author
Matt Bell is the author of the novels Scrapper and In the House upon the Dirt between the Lake and the Woods, as well as the short story collection A Tree or a Person or a Wall, a non-fiction book about the classic video game Baldur's Gate II, and several other titles. His writing has appeared in The New York Times, Tin House, Conjunctions, Fairy Tale Review, American Short Fiction, and many other publications. A native of Michigan, he teaches creative writing at Arizona State University.