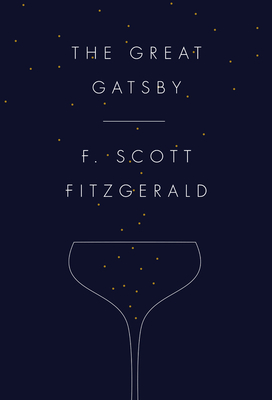 The Great Gatsby (Harper Perennial Deluxe Editions)
Paperback

* Individual store prices may vary.
Other Editions of This Title:
Paperback (7/27/2009)
Paperback (4/10/1925)
Paperback (1/5/2021)
Paperback (5/30/2010)
Paperback (4/8/2020)
Paperback (1/13/2021)
MP3 CD (1/1/2021)
Compact Disc (1/1/2021)
Description
An undisputed masterpiece of twentieth-century literature, now in a stunning, deluxe package perfect for Fitzgerald lovers and classics collectors alike.


This deluxe version of The Great Gatsby will join the ranks of the Harper Perennial Modern Classics Deluxe editions, and will be a necessary addition to any classics lover's shelf. It will have a gorgeous cover design with foil stamping, deckle-edged paper, and French flaps. 
Penned in the "roaring twenties," the novel continues to be the subject of numerous film and stage adaptations and has become a fixture in the American classroom. This lean, dangerously propulsive tale of the seduction of glitz and glamour continues to be relevant almost a century after it was published.
Praise For The Great Gatsby (Harper Perennial Deluxe Editions)…
"[Fitzgerald] had one of the rarest qualities in all literature—charm. It's not a matter of pretty writing or clear style. It's a kind of subdued magic, controlled and exquisite, the sort of thing you get from good string quartets." 

— Raymond Chandler

"[Gatsby's] exuberant ambitions and his abrupt tragedy have merged with the story of America, in its self-creation and its failure." 
— The New Yorker

"Fitzgerald's novel is a portal to the savage heart of the human spirit, affords a glimpse at our humanity and wonders at our enormous capacity to dream, to imagine, to hope and to persevere." 
— Irish Times

"[Gatsby] is a celebration of intemperance, and a condemnation of its destructiveness. It is about trying to recapture our fleeting joys, about the fugitive nature of delight. It is a tribute to possibility, and a dirge about disappointment. It is a book in which the glory of imagination smacks into the grimness of real life." 
— The Guardian

"A stunning illumination of the world, not only a miracle of talent but a triumph of technique." 
— Richard Yates
Harper Perennial Modern Classics, 9780063046689, 176pp.
Publication Date: January 5, 2021
About the Author
F. Scott Fitzgerald (1896-1940) was born in St. Paul, Minnesota. Upon graduating from Princeton, he served in the Army and worked briefly in advertising. He married his wife, Zelda, in 1920, a week after his first novel, This Side of Paradise, was published. His works, considered by many to be classics, include The Great Gatsby, Tender is the Night, and the uncompleted The Last Tycoon. He died of a heart attack at the age of 44.