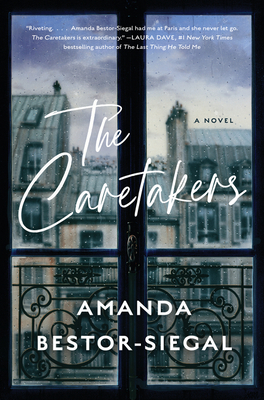 The Caretakers
A Novel
Hardcover

* Individual store prices may vary.
Other Editions of This Title:
Digital Audiobook (4/11/2022)
Paperback, Large Print (4/12/2022)
Compact Disc (4/12/2022)
MP3 CD (4/12/2022)
May 2022 Indie Next List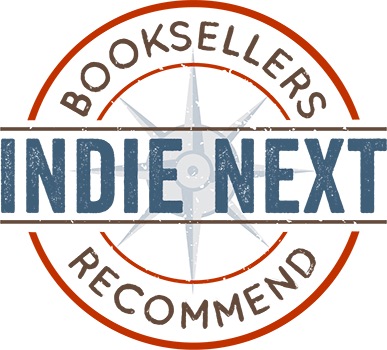 "This book took me completely by surprise as it wormed its way into my heart. An absolutely stunning portrayal of motherhood, wealth, and pretense told through the interconnected stories of the women in a small French neighborhood."
— Courtney Ulrich Smith, Underbrush Books, Rogers, AR
View the List
Description
"Bestor-Siegal switches perspective among a group of characters with tenderness and intimacy. . . . The writing is smooth as honey. . . It's utterly absorbing." — NEW YORK TIMES BOOK REVIEW
"Thrilling and deeply moving, gorgeously written and intricately plotted . . . bold and brilliant." –ELIZABETH MCCRACKEN 
Recommended by New York Times Book Review • USA Today • Glamour • Business Insider • Popsugar • CrimeReads • The Millions • BookRiot • and more!
Set in a wealthy Parisian suburb, an emotionally riveting debut told from the point of view of six women, and centered around a group of au pairs, one of whom is arrested after a sudden and suspicious tragedy strikes her host family—a dramatic exploration of identity, class, and caregiving from a profoundly talented new writer.
Paris, 2015. A crowd gathers outside the Chauvet home in the affluent suburban community of Maisons-Larue, watching as the family's American au pair is led away in handcuffs after the sudden death of her young charge. The grieving mother believes the caretaker is to blame, and the neighborhood is thrown into chaos, unsure who is at fault—the enigmatic, young foreigner or the mother herself, who has never seemed an active participant in the lives of her children.  
The truth lies with six women: Géraldine, a heartbroken French teacher struggling to support her vulnerable young students; Lou, an incompetent au pair who was recently fired by the family next door; Charlotte, a chilly socialite and reluctant mother; Nathalie, an isolated French teenager desperate for her mother's attention; Holly, a socially anxious au pair yearning to belong in her adopted country; and finally, Alena, the one accused of the crime, who has gone to great lengths to avoid emotional connection, and now finds herself caught in the turbulent power dynamics of her host family's household.
Set during the weeks leading up to the event, The Caretakers is a poignant and suspenseful drama featuring complicated women. It's a sensitive exploration of the weight of secrets, the pressures of country, community, and family—and miscommunications and misunderstandings that can have fatal consequences.
"A deep, enthralling pleasure, as wise as it is lovely. I read it voraciously, desperate to discover the fates of its unforgettable characters . . . Magnificent." – ROBIN WASSERMAN
Praise For The Caretakers: A Novel…
"[The Caretakers] is less interested in crime than in how past trauma informs present dysfunction . . . Bestor-Siegal switches perspective among a group of characters — the au pairs, the families and Madame Géraldine, a local French teacher who has inserted herself into their lives — with tenderness and intimacy. . . . The writing is smooth as honey. As a study into the complex psychology of a bunch of damaged people, it's utterly absorbing." — New York Times Book Review
"An American au pair is arrested in Paris after the unexpected death of a child—but whose fault is it really? The mystery unfolds through the perspectives of six women, exploring the inner worlds of caretakers." — USA Today
"I could not stop reading this book . . Bestor-Siegal's writing is addictive but never cheap, vivid but not obvious. I stayed up late into the night scrambling through this book, craving the answer to the murder mystery and the sinister lives behind the beautifully kept window treatments in Maisons-Larue." — Jenny Singer, Glamour, The Best New Books This Month Offer Something for Every Reader 
"The Caretakers kicks off on an ominous note, and doesn't ease up on the atmosphere gas pedal until the dark and suspenseful ending. The only thing that's a certainty in this book is that everyone has a secret." — The Amazon Book Review
"How rare this is, a book—a first book—that has it all. The Caretakers is thrilling and deeply moving, gorgeously written and intricately plotted, morally complex and surprising and sweeping and intimate, with some of the most indelible and heart-breaking characters I have ever encountered in a novel. It's a bold and brilliant book." — Elizabeth McCracken, author of Bowlaway and The Souvenir Museum
"The Caretakers is a deep, enthralling pleasure, as wise as it is lovely. I read it voraciously, desperate to discover the fates of its unforgettable characters—but also with a deep regret that each page was bringing me closer to the end. I could have happily luxuriated in its words and world forever. It defies belief that this is a debut novel: It is magnificent." — Robin Wasserman, author of Girls on Fire and Mother Daughter Widow Wife
"Tender, brutal, frightening, captivating, The Caretakers is a novel about child care and abandonment that is as beautifully complicated as parenting itself. Amanda Bestor-Siegal opens for us the bloody heart of the contemporary family and exposes its darkest chambers—the loneliness, the longing, the love—to the light." — Julia Phillips, National Book Award finalist and bestselling author of Disappearing Earth
"Amanda Bestor-Siegal's emotionally riveting debut novel focuses on several dynamic women in a wealthy suburb of Paris and a tragic event that changes their lives. Bestor-Siegal had me at Paris and she never let go. The Caretakers is extraordinary." —  Laura Dave, #1 New York Times bestselling author of The Last Thing He Told Me
"This is going to be one of the big book club books of 2022. I cannot stress enough how bewitching I found this brilliantly plotted novel about au pairs in Paris. If you enjoyed Big Little Lies, you will doubly love this novel! . . . It is an intricate tale of six women searching for happiness and love, and working hard for their families and to achieve their dreams. Some are running from their past, some are trying to find their way, and some are stuck in the present. We hear from three au pairs, as well as the mother of the child who died, his older sister, and the woman who teaches French to the au pairs. It's an absolutely stunning debut novel about class and identity, and so expertly executed. It's devastating and captivating." — Liberty Hardy, Book Riot
"A well-paced narrative that moves through time and multiple perspectives with deft precision, this is a heart-wrenching exploration of who counts as family and how dangerous it can be to let someone in. A novel about the 'people who aren't completely part of the family' and the true cost of belonging." — Kirkus (starred review)
"Lyrically written and contemplative, pulling the reader into a complex web of vivid characters. Bestor-Siegal brings an authentic perspective from her own experiences living in France. A perfect book-group title, especially for Francophiles." — Booklist
"Narrator Saskia Maarleveld gives a magnificent performance of this assured debut . . . Maarleveld is simply outstanding as she seamlessly shifts accents, tones, and pace to create a stunning depiction of the tensions underlying this seemingly ordinary neighborhood. Subtle social commentary is interwoven throughout the intricately structured plot. Maarleveld flawlessly portrays six women . . . Overall, Maarleveld creates an enthralling listening experience for fans of character-driven stories, as well as mysteries." — AudioFile Magazine (Earphones Award winner)
"Like other recent works such as Such a Fun Age and The Perfect Nanny, The Caretakers grounds its plot in the complexities of class, gender, and race when it comes to caregiving, and examines the behind-the-scenes work needed to uphold the illusion of the nuclear family." — CrimeReads, The Most Anticipated Crime Fiction of 2022
"An enthralling debut." — Popsugar, Must-Read Thrillers and Mystery Books to Keep You Chasing Clues in 2022
"Those looking for a drama packed with suspense will want to pick this one up." — Bookish, 24 Highly-Anticipated Books Hitting Shelves in 2022
William Morrow, 9780063138186, 352pp.
Publication Date: April 12, 2022
About the Author
AMANDA BESTOR-SIEGAL received her M.F.A. from the Michener Center for Writers, University of Texas, specializing in fiction and screenwriting. Her nonfiction work has been published in The Threepenny Review, River Teeth, and Salon. Amanda lived in France for four years before relocating to Austin, Texas. This is her first novel.