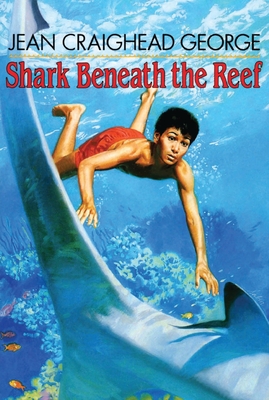 Shark Beneath the Reef (Paperback)
HarperCollins, 9780064403085, 192pp.
Publication Date: April 15, 1991
Other Editions of This Title:
Prebound (4/1/1991)
* Individual store prices may vary.
Description
Like his father and grandfather before him, 14-year-old Tomás Torres dreams of catching a great shark in the Sea of Cortez -- and he will catch it, although there are other things he should be thinking about. With an education, her could someday become a marine biologist. Tomás's family want him to stay in school. But Tomás knows he will be more help to them if he leaves school now to become a fisherman. Should he drop out?
The choice is Tomás alone -- a difficult one for a boy just becoming a man. It is only underwater, in a confrontation with the fisherman's greatest prize and worst enemy, that Tomás finds the strength to make his decision.
About the Author
Jean Craighead George wrote over one hundred books for children and young adults. Her novel Julie of the Wolves won the Newbery Medal in 1973, and she received a 1960 Newbery Honor for My Side of the Mountain. She continued to write acclaimed picture books that celebrate the natural world. Her other books with Wendell Minor include The Wolves Are Back; Luck; Everglades; Arctic Son; Morning, Noon, and Night; and Galapagos George.