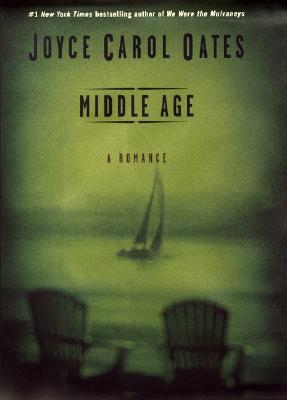 Middle Age (Hardcover)
A Romance
Ecco, 9780066209463, 480pp.
Publication Date: September 1, 2001
* Individual store prices may vary.
or
Not Currently Available for Direct Purchase
Description
A darkly comic novel from the author of Blonde and We Were the Mulvaneys In Salthill-on-Hudson, a half-hour train ride from Manhattan, everyone is rich, beautiful, and -- though they look much younger -- middle-age. But when Adam Berendt, a charismatic, mysterious sculptor, dies suddenly in a brash act of heroism, shock waves rock the town. But who was Adam Berendt? Was he in fact a hero, or someone more flawed and human? His loss and the rumor that surface of his possible lovers plunge his friends into grief, confusion, and self-reflection. The women who loved Adam find themselves engaging in life-altering romantic adventures. The men who were Adam's closest friends become utterly transformed in his absence. Adam's lawyer, Roger Cavenagh, who has broken the law for Adam's sake, becomes invlolve with an elusive and perhaps treacherous young woman. Marina Troy exiles herself to fullfill a wish Adam had made for her. Lionel Hoffman sets out, unwisely but with great hope, to recapture his lost youth after a lifetime of soulless financial success, even as his wife, Camille, discovers an unspeckable joy close to home. Augusta Cutler, a hitherto sensuous, unreflective woman defiantly endeavors to solve the mystery of Adam's origins, even if it means losing her marriage and family. Middle Age: A Romance is an intimately drawn, richly sympathetic, yet unsparingly comic portrait of the affluent class at the dawn of the twenty-first century. Incisive, insightful, and never predictable, it's a uniquely American sage of self-determination and identity from one of our finest writers of contemporary fiction.
Advertisement