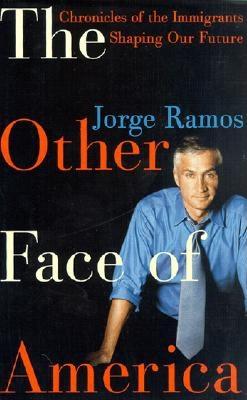 The Other Face of America (Hardcover)
Rayo, 9780066214160, 288pp.
Publication Date: January 1, 2002
* Individual store prices may vary.
or
Not Currently Available for Direct Purchase
Description
Immigrants in America are at the heart of what makes this country the most prosperous and visionary in the world. The optimism that goes along with this sentiment was at its peak until recently, when tragedy struck at the World Trade Center. Once again, the foreign-born in America have become objects of suspicion, and instead of adopting laws that would extend our borders to them our country has suddenly swung its gates shut. But do we really know who makes up the bulk of immigrants in America? Jorge Ramos does.
Writing from his own heartfelt perspective as an immigrant, forge Ramos, one of the world's most popular Spanish-language television news broadcasters, listens to and explores stories of dozens of immigrants who decided to change their lives and risk everything -- families, jobs history, and their own culture -- in order to pursue a better, freer, and opportunity-filled future as citizens of the United Starts.
By telling the personal stories of the immigrants' journey to America and their subsequent effects on American culture, Ramos advances the notion that immigrants have created a country within a country. and ultimately are the soul of America's continued good fortune.
With the clear tone of a seasoned journalist; Ramos brings to life the tales of individuals from Mexico, Puerto Rico, Cuba, and the Dominican Republic, among other countries, and explains why they first immigrated (war, poverty, exile, and so on), what their dreams are, how they deal with racism, and what they believe the future hill hold for them and for their children.
Not since the early twentieth century has immigration been such a transformative force in America. Immigrants from Europe who flooded into the United States helped shape what many refer to as the "American" century and ultimately transformed the world. America's second wave of immigration is now a reality, and like the previous one this wave will again transform American society, and the world forever.
From the recent Vieques controversy to the interesting notion that Spanglish has become a uniquely American phenomenon to the blossoming creativity of Latino communities in places -here ten years ago there were none, Ramos shows that there is a new face in America, one whose colors and countries of origin are as diverse as the country it has adopted as home.
Praise For The Other Face of America…
"This significant book belongs in all libraries."
-Library Journal

"Entertaining, informative and well done."
-Publishers Weekly
Advertisement