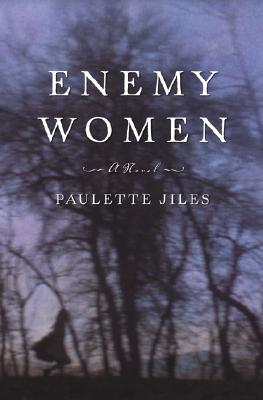 Enemy Women (Hardcover)
William Morrow & Company, 9780066214443, 336pp.
Publication Date: February 1, 2002
* Individual store prices may vary.
Description
From critically acclaimed, award-winning poet and memoirist Paulette Jiles comes a debut novel of startling power and savage beauty -- an extraordinary story of survival and love in the midst of a torn nation's bitter agony.
For the Colleys of southeastern Missouri, the War Between the States is a plague that threatens devastation despite the family's avowed neutrality. For eighteen-year-old Adair Colley, it is a nightmare seen at its most terrible on the day the Union Militia arrives to set her house on fire, driving her brother into hiding and dragging her widowed father away, beaten and bloodied. Left to care for two young sisters, Adair sees no road but the one that leads away, as they start out on foot into the winter mountains in search of a safe haven.
Even the least of hopes is doomed, however, in a world forever changed, as the treachery of a fellow traveler brings about Adair's arrest on charges of "enemy collaboration." Torn from her terrified sisters, the girl suddenly finds herself consigned to a living hell, caged with the criminal and the deranged in a filthy women's prison in St. Louis.
But young Adair is sustained by a strong heart, and love can live even in a place of horror and despair. Her interrogator, a Union major, falls in love with her and she finds herself returning her feelings despite herself. The major vows to return for her when the fighting is over, and before he returns to war, he leaves her with a last precious gift: freedom.
Weakened in body but not in spirit, Adair must now travel alone through dangerous, unknown territory -- an escaped "enemy woman" surrounded by perils and misery on all sides. She makes her harrowing way south buoyed by a promise, seeking a home and a family that may be nothing more than a memory.
Based on a little known chapter in America's bloodiest epoch, Paulette Jiles's poignant, powerful, and exquisitely rendered novel about war's collateral victims is masterful work, captivating and authentic -- a lyrical, memorable tale of endurance and sacrifice that will stand alongside Cold Mountain and other classic Civil War era-set literature for decades to come.
or
Not Currently Available for Direct Purchase