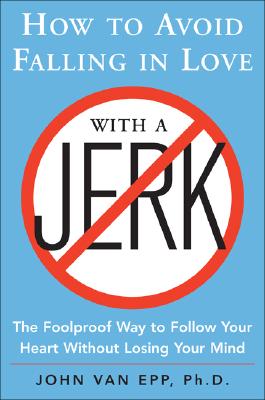 How to Avoid Falling in Love with a Jerk (Paperback)
The Foolproof Way to Follow Your Heart Without Losing Your Mind
McGraw-Hill Education, 9780071548427, 326pp.
Publication Date: March 1, 2008
* Individual store prices may vary.
Description
AVOID THE JERKS AND FIND "THE ONE" WHO'S RIGHT FOR YOU
"An insightful and creative contribution to managing the complexity of choosing a life partner. I heartily recommend it."
--Harville Hendrix, Ph.D., author of Getting the Love You Want and Keeping the Love You Find
"Don't be part of the 'where-was-this-book-when-I-needed-it?' crowd. It's not too late--read it now "
--Pat Love, Ed.D., author of The Truth About Love and Hot Monogamy
Based on years of research on marital and premarital happiness, How to Avoid Falling in Love with a Jerk (previously published in hardcover as How to Avoid Marrying a Jerk) will help you break destructive dating patterns that have kept you from finding the love you deserve:
Ask the right questions to inspire meaningful, revealing conversations with your partner
Judge character based on compatibility, relationships skills, friends, and patterns from family and previous relationships
Resolve your own emotional baggage so you're ready for a healthy relationship
About the Author
John Van Epp, Ph.D., conducts seminars and workshops worldwide on marriage and relationships. His popular video program, "How to Avoid Marrying a Jerk," is being taught by certified instructors internationally in thousands of churches, singles organizations, educational and agency settings, and throughout the military. Visit his website at www.johnvanepp.com.