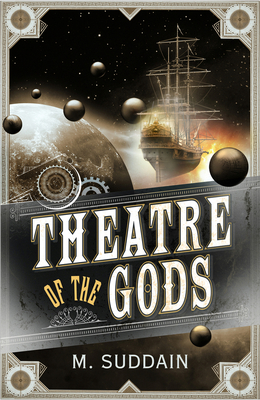 Theatre of the Gods (Paperback)
Vintage Books, 9780099575641, 640pp.
Publication Date: July 3, 2014
* Individual store prices may vary.
Description
Steampunk space opera? Damn right.
This is the story of M. Francisco Fabrigas, explorer, philosopher, heretical physicist, who took a shipful of children on a frightening voyage to the next dimension, assisted by a teenaged Captain, a brave deaf boy, a cunning blind girl, and a sultry botanist, all the while pursued by the Pope of the universe and a well-dressed mesmerist.
Dark plots, demonic cults, murderous jungles, quantum mayhem, the birth of creation, the death of time, and a creature called the Sweety: all this and more waits beyond the veil of reality.
First in a sequence of at least three titles.
About the Author
Author, journalist, dramatist, publisher, minimalist composer, digital socialite, liar, MATT SUDDAIN is Founding Editor of Blacklist Publishing Co. Ltd., a small firm dedicated to the preservation of lost or forbidden works of art and literature, most notably the once-famous travelogue series 'Worlds' Fair'.