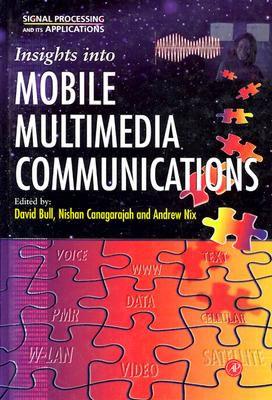 Insights Into Mobile Multimedia Communications (Signal Processing and Its Applications) (Hardcover)
Morgan Kaufmann Publishers, 9780121403102, 682pp.
Publication Date: November 6, 1998
* Individual store prices may vary.
Description
Personal multimedia communication is the major growth area in engineering today with many people across the world in industry and academia working on the design of future generations of mobile radio systems and source coding methods. Before multimedia applications can be truly successful in mobile environments, many technologically demanding problems must be resolved. In order to provide the user with a suitable end-to-end service for multimedia applications, complex systems, interfaces and coding schemes need to be developed. In mobile multimedia, the air interface bandwidth requirements are likely to be dominated by the needs of one key service: video. Even with today's most aggressive compression algorithms, the needs of video exceed the bandwidth available with existing mobile connections. Although available bandwidth will increase, with the introduction of UMTS and local services based on wireless LANs (such as HiperLan), it is clear that advances in radio technology and air interface design must go hand in hand with innovations in source and channel coding.
The purpose of this book is to present an integrated view of advanced radio systems, network architectures and source coding that demonstrates the state-of-the-art as well as future directions in this rapidly developing field. The book acts as a repository of ideas, design examples, and advanced techniques for research staff, practicing engineers, and technical managers alike. Since the contributions are drawn from international experts in both academia and industry, the book should be attractive to both practicing professional engineers and researchers worldwide.
Written by internationa experts in academia and industry, Insights Into Mobile Multimedia Communications
Presents an integrated view of advanced radio systems, network architectures and source coding
Describes the state-of-the-art as well as indicating future directions in this rapidly developing field
Acts as a repository of ideas, design examples and advanced techniques for research staff, practising engineers and technical managers
Is unique in integrating both communication systems and multimedia source coding aspects with emphasis on the problems of mobility
or
Not Currently Available for Direct Purchase